26 arrested in gang sweep following "cartel-style execution" of teen mother, her baby and 4 others at California home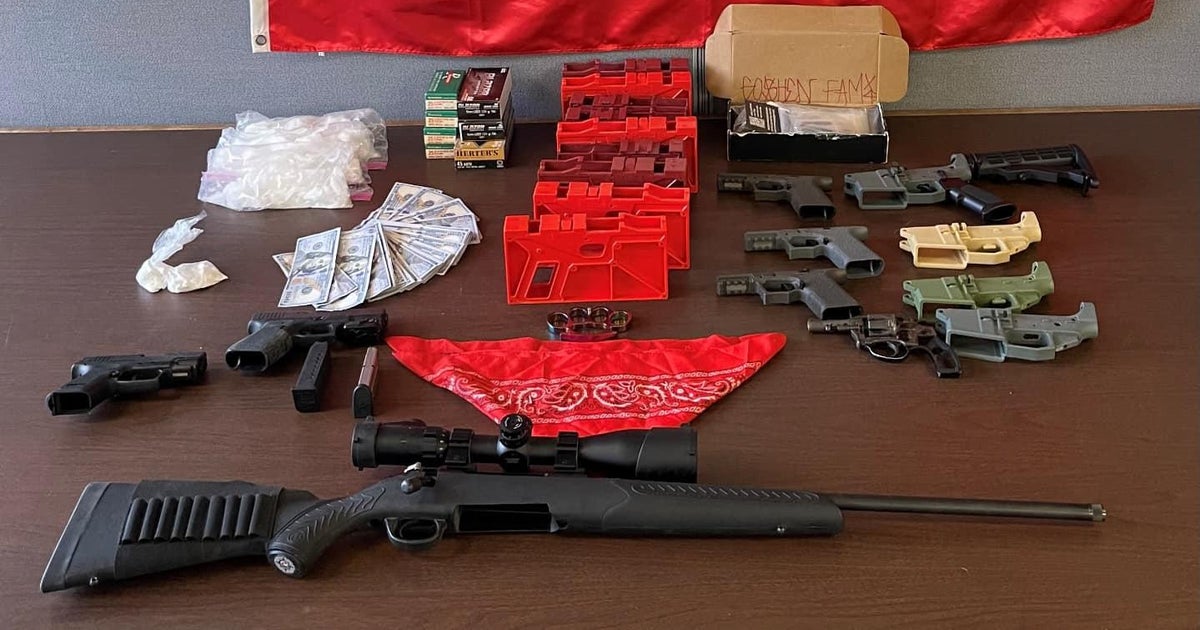 Authorities in central California announced more than two dozen arrests during a gang crackdown following last month's "cartel-style execution" of six people, including a teenage mother and her baby, that investigators believe stemmed from a gang rivalry.
A four-day sweep — dubbed "Operation Nightmare" — by multiple law-enforcement agencies led to the arrests of 26 people on various charges, the Tulare County Sheriff's Office announced Saturday. A total of 97 homes and 23 prison cells were searched, officials said.
The crackdown began in early February after the sheriff's office arrested two suspects in the Jan. 16 killings at a home in rural Goshen, a community of about 3,000 people in the agricultural San Joaquin Valley.
Angel Uriarte, 35, and Noah David Beard, 25, have each pleaded not guilty to charges including six counts of murder. Detectives believe Uriarte has ties to a California prison gang.
At least 17 law enforcement agencies participated in the most recent sweep, including the FBI, the Bureau of Alcohol, Tobacco, Firearms and Explosives, and local police departments.
"The focus of the operation was to conduct probation and parole compliance checks, as well as, arrest warrant services on known gang members throughout Tulare County," according to a statement from the sheriff's office.
At least 18 arrest warrants were served, including nine on Friday in the Visalia and Goshen areas, the statement said. Officials said deputies uncovered methamphetamine, cocaine and several weapons and the sheriff's department posted several images of the alleged seized items on social media.
Officials said they also uncovered an "illegal firearm manufacturing operation" in which gang members make and sell untraceable firearms.
"Evidence seized consisted of polymer 80 parts to assemble untraceable handguns, assault rifle parts to assemble untraceable AR-15 style firearms and parts to make a handgun fully automatic," the sheriff's office said.
The fatal shootings of six people in Goshen in January were part of a violent and deadly month in California.
On Jan. 21, a shooting at a Monterey Park dance hall killed 11 and wounded nine. The gunman later killed himself. On Jan. 23, shootings at two Half Moon Bay farms killed seven people and wounded one before a suspect was arrested.