Border Collie's Reaction to His Favorite Bedtime Story Caught in Cute Clip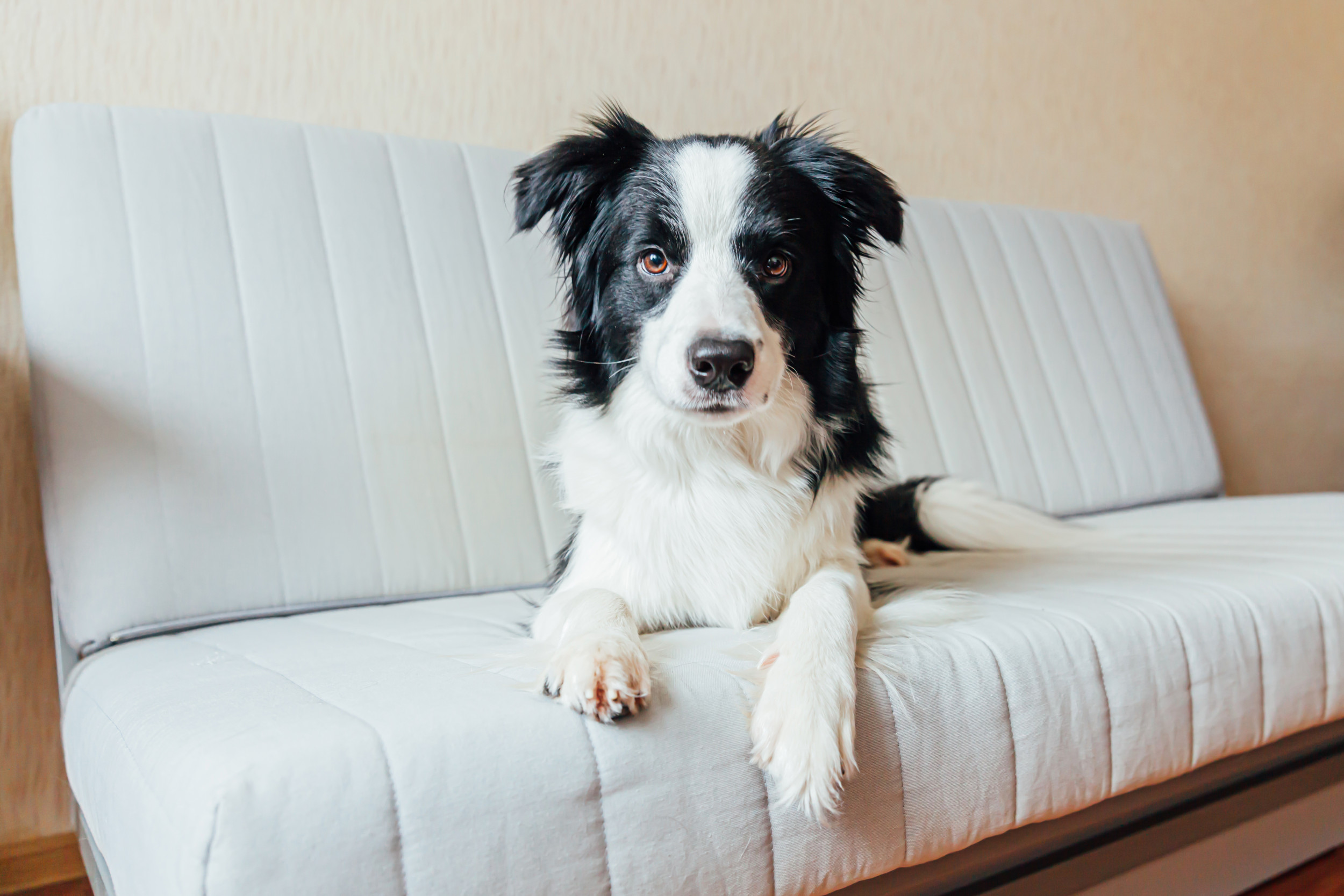 A dog named Scamp, who loves bedtime stories, has left the internet in stitches after getting caught giving his dad the "side eye" for not giving him a bone.
The video shared on TikTok in December by the dog's owner, under the username Mikewtok, shows the border collie listening to his owner telling him a bedtime story about a hero shepherd dog, becoming increasingly interested when he mentions a "nice bone."
The story goes: "Once upon a time there was a good dog called Scamp, and there was a field of sheep, but the sheep were all spread out and the people said oh no the sheep are spread out what are we going to do? And someone said I know let's get Scamp, so Scamp came ad rounded up all the sheep and the people said hurray for scamp he's our hero!
"And so the people gave Scamp a nice bone, and scamp went home and ate his bone and went to bed and fell fast asleep dreaming of all the sheep he'd round up the next day. Night-night Scamp!"
According to Wed MD, dogs have an intelligence similar to that of a toddler, and on average can learn and recognize between 100 and 200 words, so don't be surprised when your dog remembers words like "bone," or "snack."
The VCA Animal Hospital says that while dogs don't understand every single word in a phrase, and may only recognize some, they pick up on your tone of voice and body language, and pay attention to the way you say things more than what you say.
The hilarious video comes with a caption that says: "Scamp couldn't sleep so I told him his favorite bedtime story," followed by: "He would have made an excellent sheepdog. Loves his bedtime stories."
It quickly attracted the attention of animal lovers across the platform and has so far received over 102,000 views and almost 5,000 likes.
One user, Free Bird, commented: "Scamp is like 'night-night scamp? where's my bone???" And Jeff Lawson added: "Exactly what he's thinking. 'you just can't mention bone and think I'll forget about it now do you?"
Suzanne Kate22 said: "The side eye when you didn't give him a bone." And JustTheCaseys wrote: "Scamp is utterly cute. Night-night, Scamp."
Another user, joy-uk1980, commented: "It's the look at the end!!….."why did you say the word bone dad"!" And Sandra8487 said: "He's so cute give the dog a bone."
Newsweek reached out to Mikewtok for comment. We couldn't verify the details of the case.
Do you have funny and adorable videos or pictures of your pet you want to share? Send them to life@newsweek.com with some details about your best friend and they could appear in our Pet of the Week lineup.