Can Meghan Markle and Prince Harry Heal Their Rift With the Royal Family?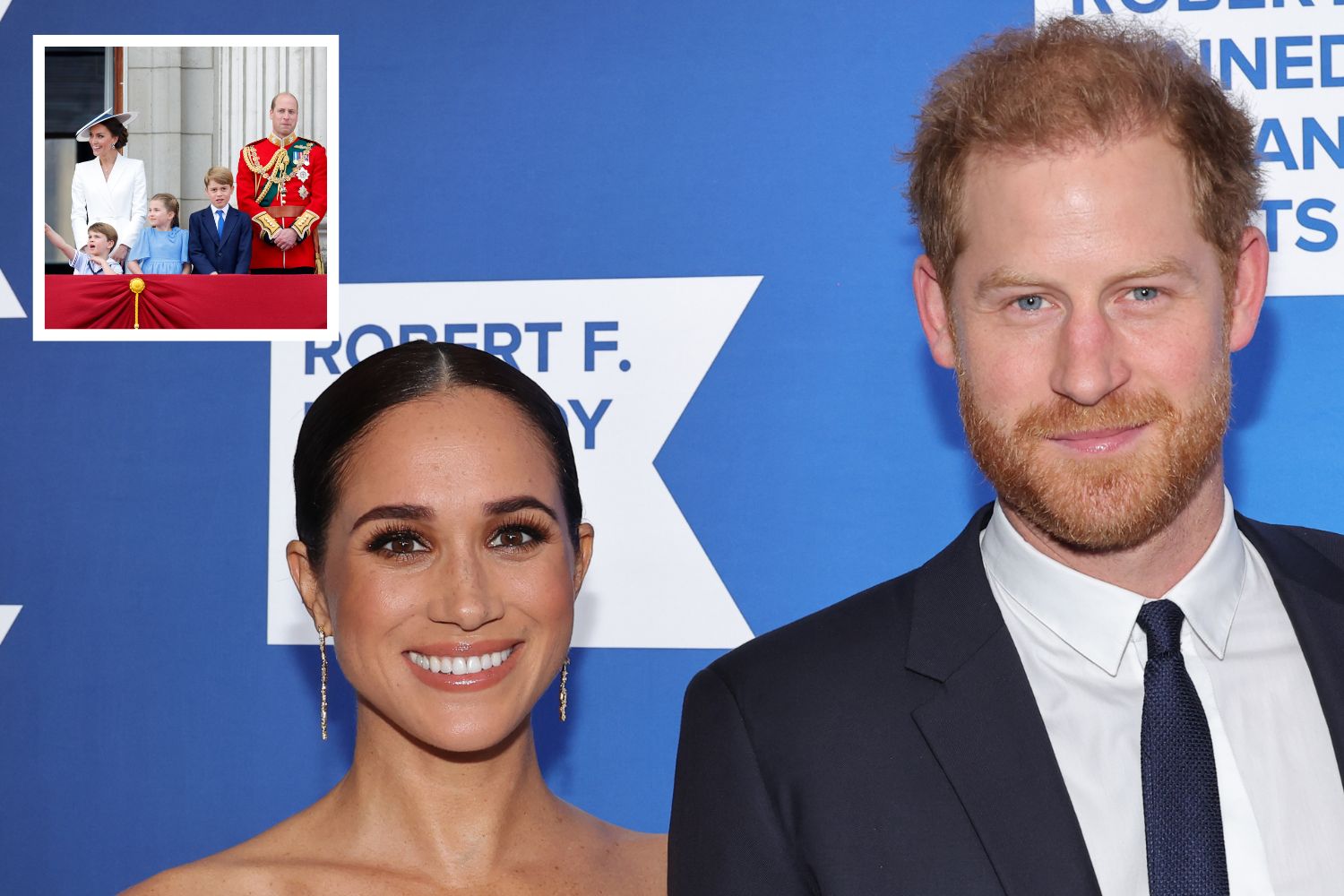 Prince Harry and Meghan Markle could still heal their rift with the royal family according to 41 percent of Americans, exclusive polling for Newsweek suggests.
The Duke of Sussex acknowledged in his book Spare how serious the breakdown in relations had become: "This was a full-scale public rupture, and it threatened to become irreparable."
However, he told Anderson Cooper on 60 Minutes that there might still be hope: "Yes. The ball is very much in their court, but, you know, Meghan and I have continued to say that we will openly apologize for anything that we did wrong, but every time we ask that question, no one's telling us the specifics or anything.
"There needs to be a constructive conversation, one that can happen in private that doesn't get leaked."
The American public appears optimistic too, with 41 percent saying they believed the rift can be healed during a survey of 1,500 U.S. adults conducted by Redfield & Wilton for Newsweek on January 28 and 29.
Twenty-eight percent of those surveyed said they did not believe the rift could heal while 32 percent did not know.
Peace talks may, however, be an uphill battle if Harry's 60 Minutes interview is anything to go by.
Asked whether he still speaks to Prince William, Harry replied: "Currently, no. But I look forward to us being able to find peace."
And on King Charles III, Harry said: "We haven't spoken for quite a while. Um, no, not recently."
The first question for both sides to answer is whether Harry and Meghan go to Charles' coronation on May 6, 2023, and if they do whether there will be any opportunity for peace talks.
Reports in the British media have suggested Charles is eager for Harry to attend and hoping Archbishop of Canterbury Justin Welby may mediate.
Robert Jobson, author of William at 40, told Newsweek he was skeptical: "There's not been much connection, even that Welby stuff is wide of the mark, there's a lot of guesswork going on. My understanding is that there's been no real contact whatsoever so I don't know where a lot of people are getting it from. I'm told that it's not the case."
On the prospects of peace talks in May, Jobson said: "The last thing they'll want to be doing is having all sorts of reconciliation talks in the middle of a coronation. The world doesn't revolve around Meghan and Harry even if they think it does. They're focused on state visits to Germany and France and then the coronation.
"They're not worried too much about Archie's birthday or how Harry feels. If it happens, it will happen at a quiet time when trust has been rebuilt."
Ingrid Seward, the author of Prince Philip Revealed, told Newsweek that Harry would likely attend the coronation but there would not be time for peace talks.
"Harry's put himself in a little bit of a difficult situation because he said he wants an apology and he also needs to come to the coronation for his brand," Seward said. "I'm 100 percent sure that he will be invited and he has to decide then if that negates everything he said in the book.
"I'm sure he'll come. What's he going to do for the rest of his life? He needs that royal stardust. The coronation is a religious ceremony. Charles is anointed in the eyes of God, and I think Harry will be swept away by the momentum of it once he gets here. It's really serious stuff.
"Meghan may not understand but Harry should definitely understand how important it is," she said.
On the prospect of reconciliation more generally, Seward said: "I think it's going to take time. It's a much easier path for Charles. He just has to be Charles, say 'darling boy.' For William, it's quite different. The whole book (Spare) just slags William off right the way through."