Cat Snoozing With Teddy and Ignoring All 'Family Drama' Melts Hearts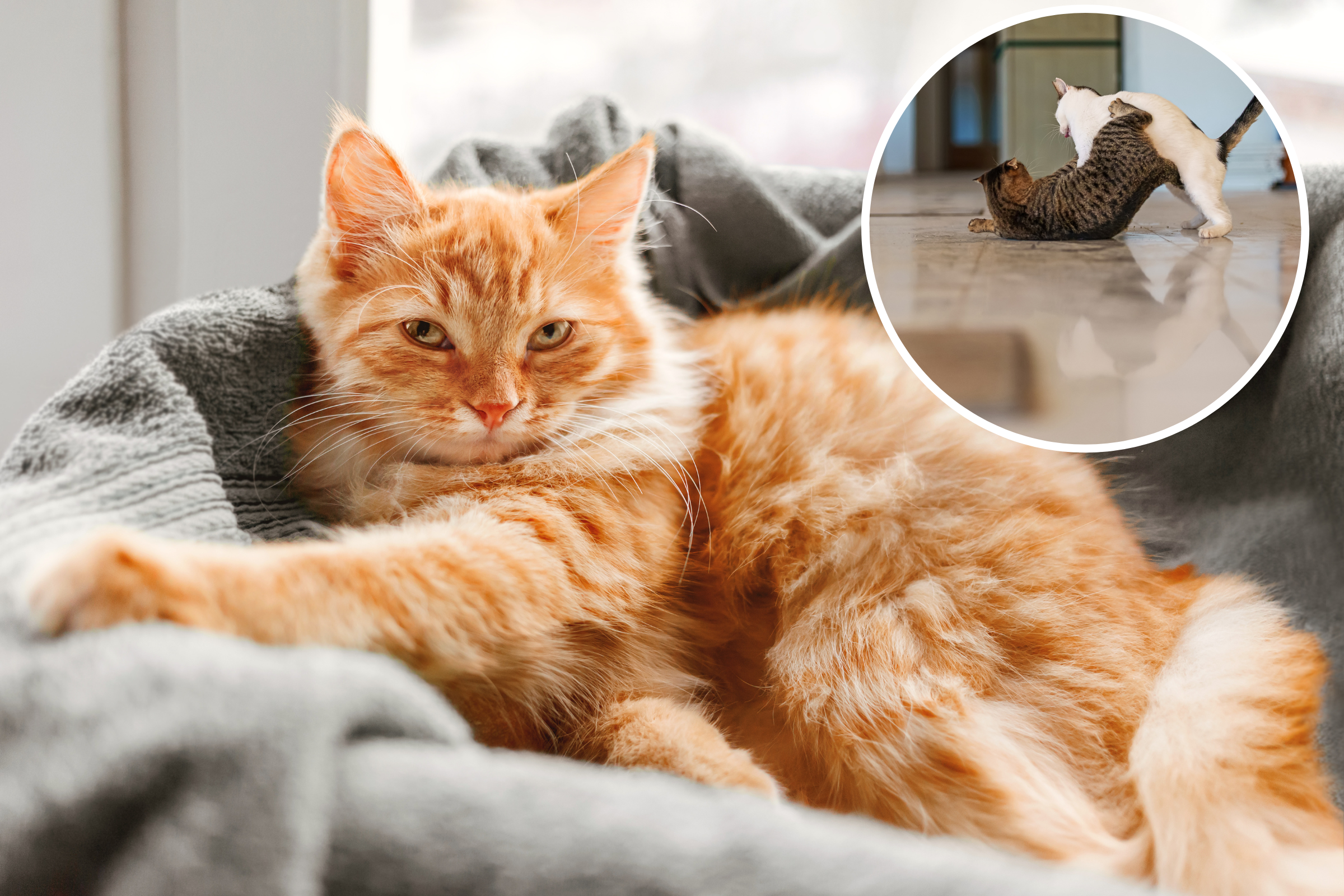 A cat named Butters has left the internet in stitches after a video of him chilling in his bed, ignoring all the "family drama," went viral on social media.
In the video shared on TikTok on Thursday by his owner, under the username buttersthechkitten, the orange cat can be seen quietly laying down on his bed. Butters looks at his owner with loving eyes while snuggling his soft toy, as the owner's other three cats fight in the background.
The post comes with a caption that reads: "When family drama is happening but you just wanna be a chill boi." It is followed by: "Butters is the bestest boi and he knows it."
In a previous post, the cats' owner explained that Butters is a 1-year-old kitten with severe cerebellar hypoplasia. According to VCA Animal Hospitals, this is a developmental condition in which the cerebellum of the brain fails to develop properly.
The veterinarian website explained: "The cerebellum is the portion of the brain that controls fine motor skills, balance, and coordination. The condition is not painful or contagious."
Cerebellar hypoplasia commonly occurs when a pregnant cat becomes infected with feline panleukopenia virus and passes the infection to her unborn kittens. It can affect either only one kitten in a litter or all the litter-mates.
The TikTok video has quickly attracted animal lovers from all over the platform, receiving more than 177,300 views and 25,000 likes so far.
One user, Allwerisdustinthewind, commented: "I wonder if there's a mirror so he can see them playing when she has him facing the phone." And barby wrote: "I love you so much orange cat." User shazie posted: "world war 3 back there and he's chill asf."
Saltylemonpopsicle wrote: "Rare orange cat behaviour, he's special." And PollyThapa added: "I think the mom is pampering him that's why he is closing eyes."
Another user, DCalla7, commented: "Butters, rooting for you to grow stronger and stronger everyday." And Latiearaa88 wrote: "also like me your style Meow. Do my own business."
Shersnow68 posted: "Butters needs a mirror to see behind him." User alinestrand added: "Yeah, mirrors for him to watch the fun is a must!!"
Ceegee1234_ posted: "he is the best boi." And RobloxGirl wrote: "he took sweet to get in trouble, and if he did there's no way you could punish a little thing that cute."
Romantasy_n_rep pointed out: "That look of love he gives you is just everything." And dorothyNvirginia wrote: "one day he will be right in the middle of it all…just wait!!" User carly2020 added: "He probably started it and then decided to go take a nap."
Newsweek reached out to buttersthechkitten for comment. We could not verify the details of the case.
Do you have funny and adorable videos or pictures of your pet you want to share? Send them to life@newsweek.com with some details about your best friend, and they could appear in our Pet of the Week lineup.