Donald Trump Could Lose to Nikki Haley in This Scenario: Dershowitz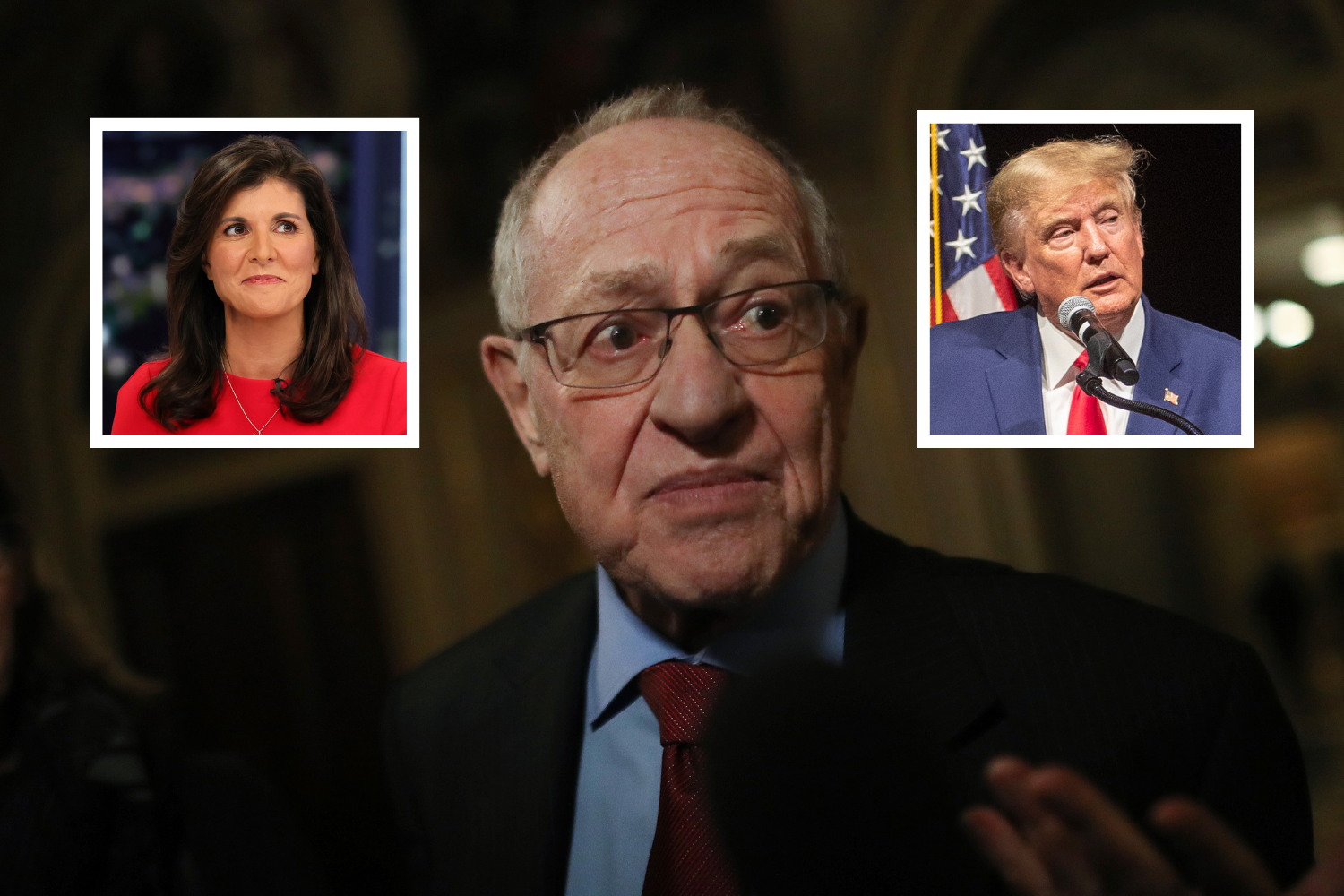 Donald Trump's former attorney Alan Dershowitz believes that Nikki Haley could beat the former president if they are the only two candidates in the 2024 GOP primary.
Haley, the former governor of South Carolina and former U.S. ambassador to the U.N. during the Trump administration, announced her official candidacy in a video published on Tuesday. She is now the second confirmed major candidate ahead of the next general election, including former President Trump, who announced his reelection bid in November 2022.
Dershowitz, an emeritus professor at Harvard Law School who represented Trump during his Senate impeachment trial in 2020, addressed Haley's candidacy during Tuesday's episode of his podcast, The Dershow, and offered a scenario of how the former governor could be successful in 2024
"Look, it's so clear what's going to happen. If only Nikki Haley runs in the primaries against Donald Trump, she may very well beat him," Dershowitz said. "The polls are fairly, fairly strong."
"On the other hand, that's not likely to happen," Dershowitz added. "If Republicans really wanted to beat Trump, they would run one candidate, [Florida Governor Ron DeSantis]."
While the attorney believes that DeSantis could do "even better" in a two-person primary against Trump, Dershowitz said that Haley "has very few negatives" and that he "loved her statement today, saying she hates bullies, and when she fights back against bullies, she hurts them even more with her high heels."
"So, you know, she's something of a feminist," he continued. "She is somebody who comes from a background different than any who's ever run for president before."
On Tuesday, various polls analyzed by FiveThirtyEight placed Trump as the front-running candidate in the Republican primary in 2024. The polling site also found DeSantis to be a better match against Trump over Haley.
In one of the polls cited by FiveThirtyEight, Haley lost to the former president in a one-on-one race by 27 points.
Utah Senator Mitt Romney told the HuffPost on Tuesday that a large field of candidates for 2024 could lead to a "redo" of the 2016 presidential election, when Trump won the GOP nomination.
Romney suggested, instead, that his party could avoid Trump winning the nomination "if it narrowed down to a two-person race eventually."
"That means donors and influencers say to their candidate―if they're weakening: 'Hey, time to get out,'" Romney told the outlet.
Newsweek reached out to Trump's press team for comment.