El Paso Mall Shooting Reignites Terror of Nearby Walmart Massacre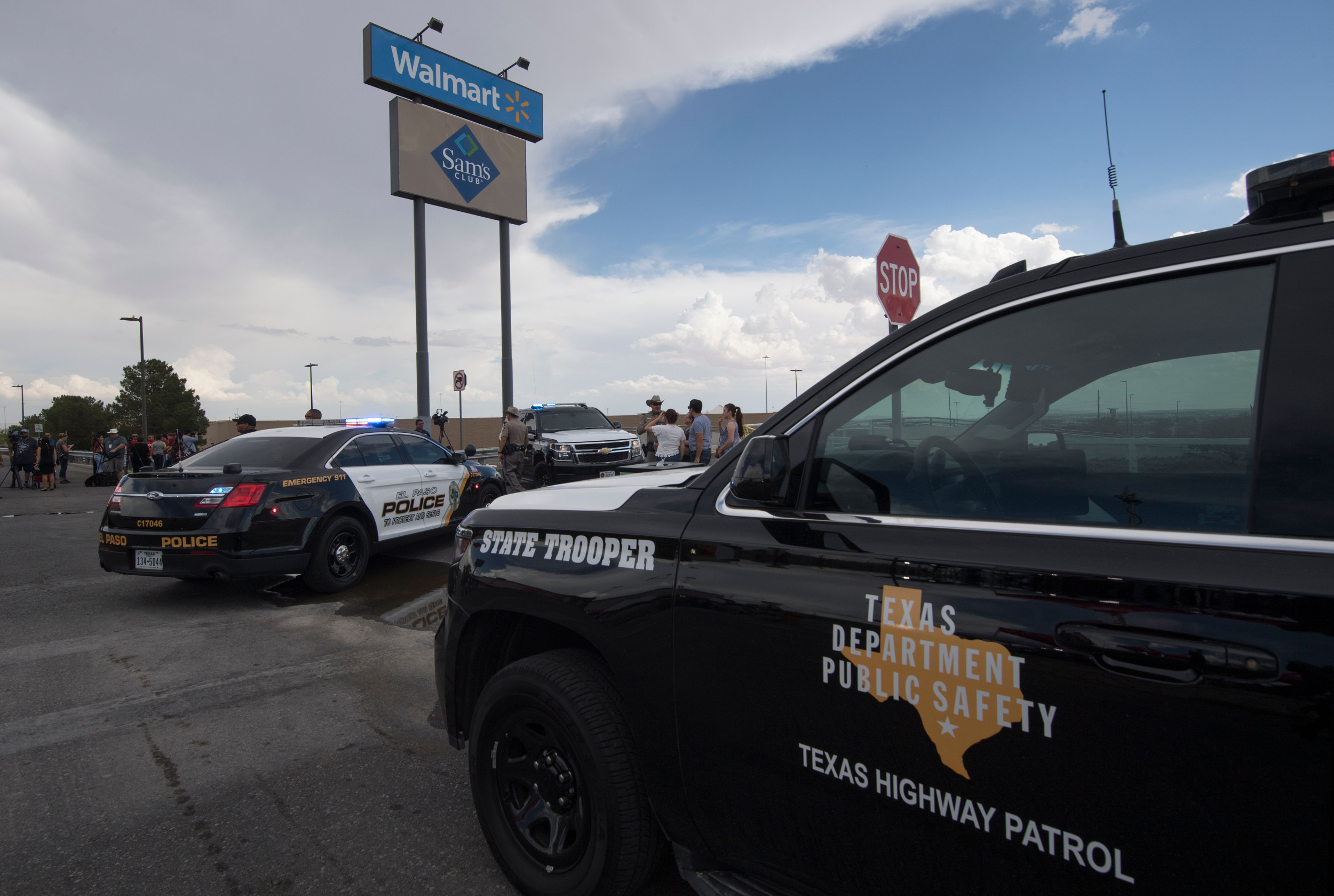 A mass shooting at a mall in El Paso, Texas, has revived horrific memories of the 2019 massacre that took place at a Walmart next door.
Police said on Wednesday that one person was killed and three others were injured after shots were fired at the food court of Cielo Vista Mall, only steps from the Walmart where white nationalist Patrick Crusius killed 23 people and injured 22 others in an August 2019 mass shooting that targeted Hispanic people.
El Paso police spokesperson Sergeant Robert Gomez told reporters that one person had been taken into custody following the Wednesday shooting, which occurred just after 5 p.m. local time. Little information about the suspect was known, with Gomez adding that it was "too early to speculate on motive," according to the Associated Press.
Gomez said that police were working to secure the crime scene and talk to witnesses of the shooting. The injured victims were transported to local hospitals in unknown condition. A reunification center was established at a nearby high school for locals seeking information about loved ones in the vicinity.
Those reacting to the incident on social media quickly drew comparisons to the 2019 massacre, with some expressing disbelief that another mass shooting struck in such proximity.
"Non el paso friends, you'll remember the city was targeted in the 2019 walmart hate crime mass shooting that killed 23 people, so this is especially rattling here, in a city with wounds still so fresh," writer Stephanie McMaster tweeted.
"This is real life," tweeted @eggotron."Our city El Paso just right now had another shooting at our mall, the mall is located next to the Walmart that a racist shooter killed 21 people. #thisisamerica"
"No words," journalist Astrid Galván tweeted. "This El Paso mall is directly adjacent to the Walmart where the Aug. 2019 shooting that left 23 dead took place."
"Another shooting here in El Paso, TX!!!" tweeted @RaulFrescas1. "This time inside of Cielo Vista Mall. Actually right next door to the Walmart where the 2019 mass shooting happened. Just terrible. Huge law enforcement presence there now. Could still be an active shooter/s inside."
"I could see the walmart in El Paso from my apartment balcony when the mass shooting happened and today my mom was on the escalator going up to the food court at the mall when the gun fire went off [thumbs up emoji] (she's ok and i'm very grateful)," @ravenraspberrie tweeted. "Thanks america"
"Another mass shooting in El Paso. Minutes ago," tweeted @dayofhearts."What kind of country allows their citizens to run all over the place, shooting & killing at will? It's absolutely unbelievable that NO ONE IS DOING ANYTHING TO MAKE IT STOP."
Crusius pleaded guilty last week to 90 federal hate crimes and firearms violations, while admitting that he had specifically gunned down Hispanic people and intended to kill everyone whom he shot.
In a manifesto shared online before the shooting, Crusius said that he chose El Paso because it was border town and he hoped to deter Hispanic people from immigrating to the U.S.
While Crusius agreed to serve 90 consecutive life sentences in return for his guilty pleas, he is still facing state charges that are eligible for the death penalty under Texas law.
Newsweek has reached out to the El Paso Police Department for comment.