French Bulldog Hilariously Thinks Dog on DMX Song Is Arguing With Him—'Beef'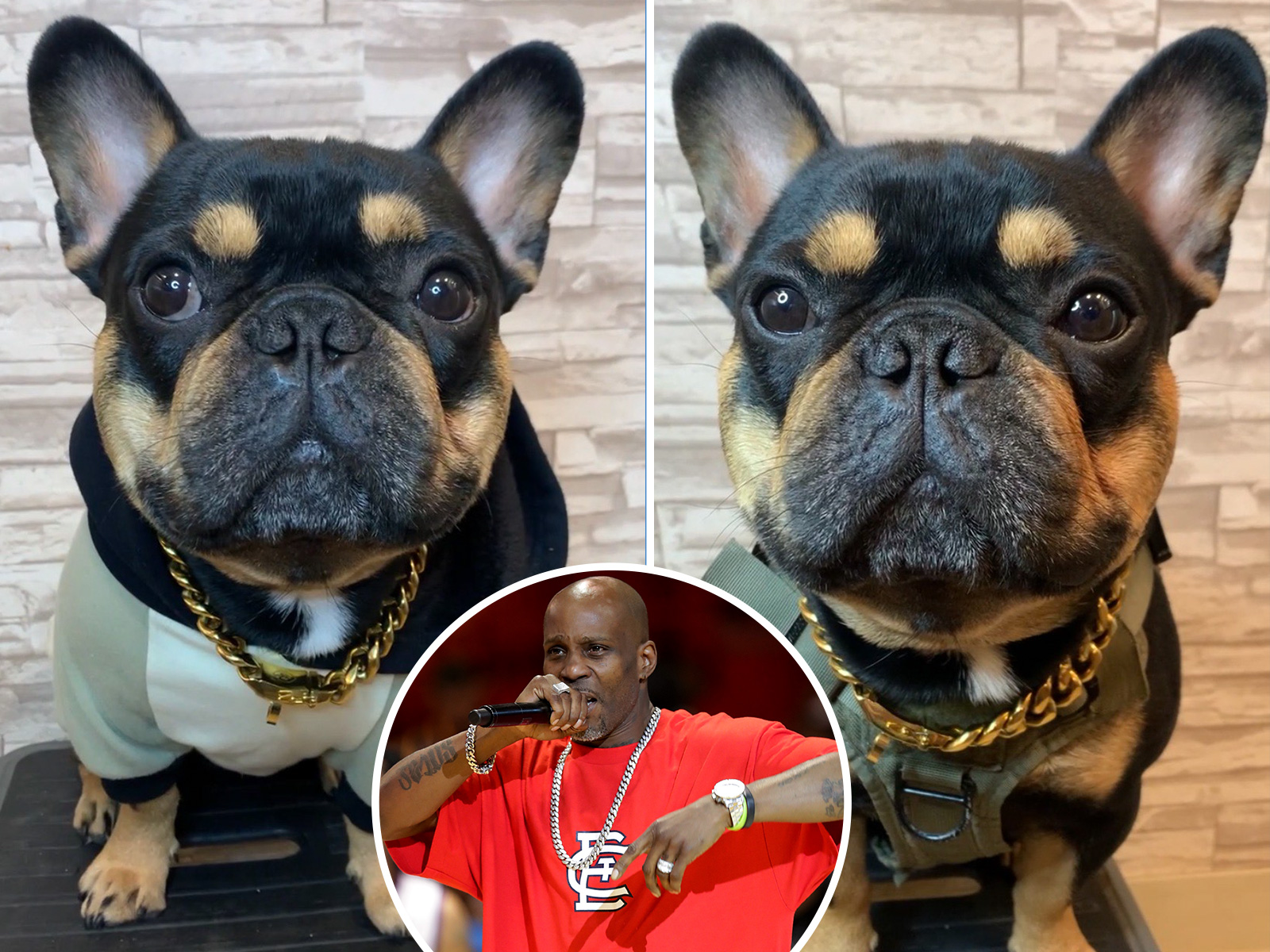 A French bulldog was minding his own business until a dog barking on a soundtrack disturbed him.
The viral TikTok clip shared by @bennyblanco_andfriends shows Benny munching on a bone. Then a song by DMX, an American rapper who passed away in April 2021, begins to play. The 2003 hit "X Gon' Give It To Ya" starts with a few barks followed by growling.
Benny's owner, Mike Bradley, from Spanaway, Washington, told Newsweek: "Benny is the boss of my whole pack of Frenchies. And he is really smart and well-trained."
The 40-year-old dog breeder added on-screen text to the clip that read: "That one-time DMX started beef with Benny Blanco."
Describing the video that was shared on February 19, Bradley said: "He definitely thought another dog was in the house, and whatever DMX said clearly offended him."
Canine behavioralist Stephanie Zikmann told Newsweek that Benny isn't anxious in the video but "alert to the noise of a dog barking."
"Dogs bark as a communication tool. This is how they communicate with one another, so there are different reasons why a dog will bark. For example, sometimes it is because they're anxious, while other times they are simply saying 'hello', 'Iet's play!' or 'who's there?'
"When it comes to making videos like this, we have to be careful that it is not distressing the dog in any way. But we can do that by observing the dog's entire body language and vocal cues to determine whether the dog is feeling distressed or not," Zikmann added.
"Ultimately, it's far better to just avoid social-media trends to ensure that we are safeguarding the well-being of our pets and not exposing them to unnecessary stress. Many social-media trends involving animals are reckless and can increase the likelihood of dog bites down the line.
"It's important to treat other animals with respect and recognize that they have likes and dislikes, just like humans," Zikmann said.
The video of Benny is a hit online, with more than 280 comments and 2,870 shares since it was posted on February 19.
One comment with 1,738 likes read: "Real recognize real." Another user wrote: "Benny said you don't want no smoke."
"Benny Blanco from the Bronx…???" questioned another person.
In November, Newsweek shared the viral moment a husky's bark was described as "dolphin mode" during a comical TikTok clip.
Newsweek reached out to @bennyblanco_andfriends for comment. We could not verify the details of the case.
Do you have funny and adorable videos or pictures of your pet you want to share? Send them to life@newsweek.com with some details about your best friend, and they could appear in our Pet of the Week lineup.