George Santos Mocked Over Small Business, Science Committee Seats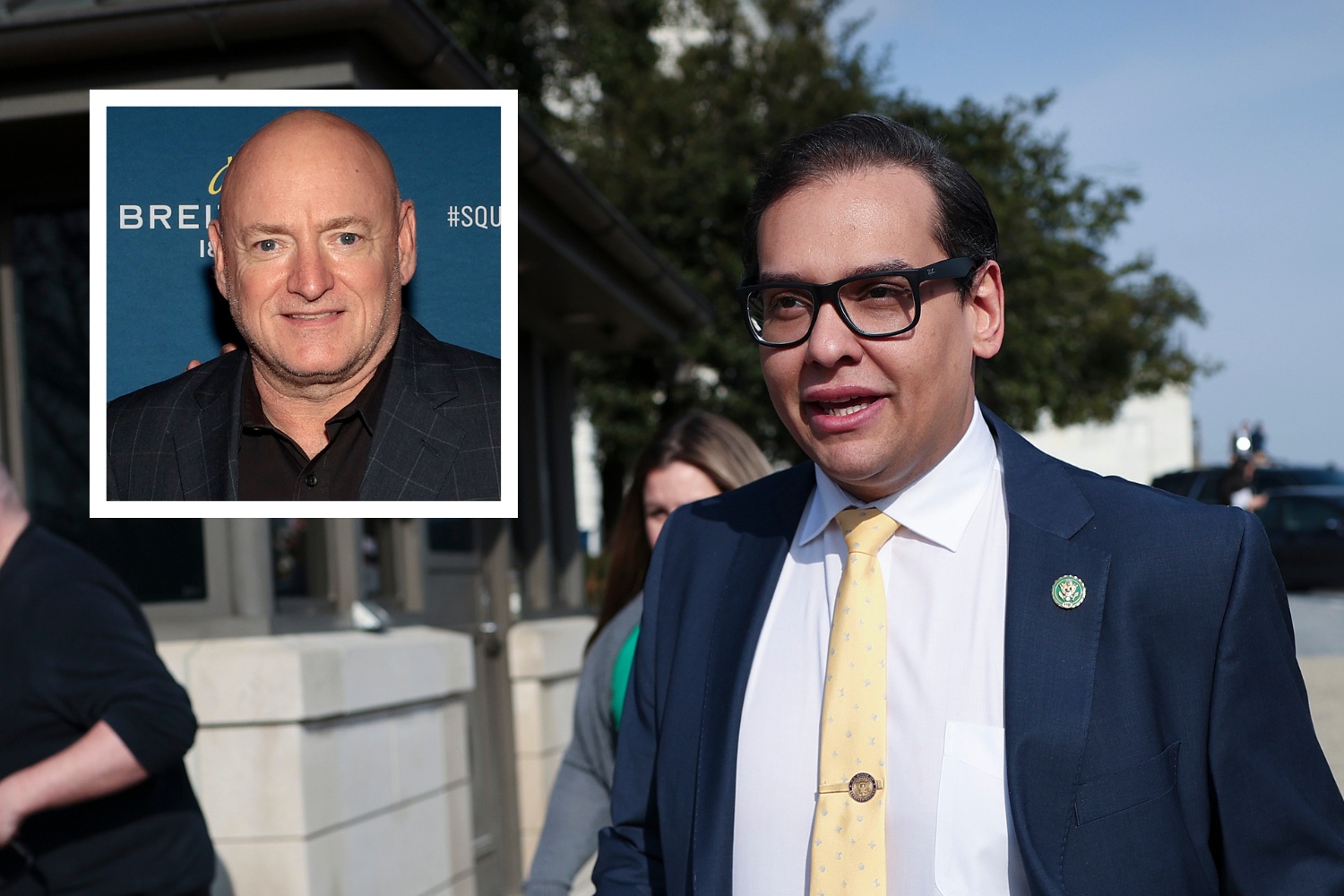 Embattled Republican Representative George Santos of New York is facing another round of ridicule after being given House committee assignments.
Santos was placed on the House Science, Space and Technology Committee and the House Small Business Committee by the House GOP Steering Committee on Wednesday.
Earlier in the day, Speaker of the House Kevin McCarthy, who chairs the Steering Committee, announced that Santos would be seated on committees despite the congressman continuing to receive heavy criticism for extensively lying about his background before being elected.
Santos, who has refused repeated calls to resign, is facing multiple ethical complaints and investigations related to his lies. After news of his committee assignments broke on Tuesday, a barrage of mockery for the New York Republican arrived on social media.
"Awesome to have former NASA astronaut and moon walker, Representative George Santos @Santos4Congress on the House Science Space and Technology Committee," tweeted retired astronaut Scott Kelly, the twin brother of Democratic Senator Mark Kelly of Arizona. "To infinity and beyond!"
"The first man on the moon, George Santos, has been put on the Space & Science Committee and the Small Business Committee by the Republican Party," the account @MeidasTouch tweeted alongside an image depicting Santos in a space suit. "Sadly, the latter part of that sentence is true."
"Well, the science committee will certainly benefit from having Dr. George Santos as its first Nobel prize winner in physics on the panel," political consultant Rick Wilson tweeted.
"Personally I'm excited that Santos will be on the house Science, Space and Technology committee," tweeted Charles Bergquist, director of the radio program Science Friday. "I mean he invented the light bulb and has been an astronaut, where else can you find that expertise."
"George Santos will be good on the Space, Technology, and Science Committee since he won the Nobel Prize in Astrophysics," historian Diana Butler Bass tweeted.
"Republicans have put George Santos, who founded Apple in his garage in 1976, on the House Small Business Committee," tweeted progressive commentator Brian Tyler Cohen. "A true American success story."
"Santos getting a seat on the Small Business Committee makes this a great day for car-warranty companies everywhere," columnist David Lazarus tweeted.
"Perhaps Santos will claim to have a Nobel Prize in Small Business," tweeted historian Michael Beschloss.
"This is actually a good fit for George Santos because he invented both science and business," tweeted author Zack Hunt.
In comments to CNN correspondent Manu Raju, Small Business Committee Chairman Roger Williams, a Texas Republican, defended Santos being assigned to his committee on the basis that he "was elected."
"I don't condone what he said, what he's done," said Williams. "I don't think anybody does. But that's not my role. He was elected, he represents a million people."
McCarthy said that Santos would be assigned to committees on Tuesday regardless of "concerns" that include a member of Santos' staff allegedly impersonating McCarthy's chief of staff to solicit donations.
"My staff raised concerns when he had a staff member who impersonated my chief of staff, and that individual was let go when Mr. Santos found out about it," McCarthy told reporters.
Newsweek has reached out to Santos' office for comment.