House Jan. 6 committee to vote on criminal referrals, final report at last meeting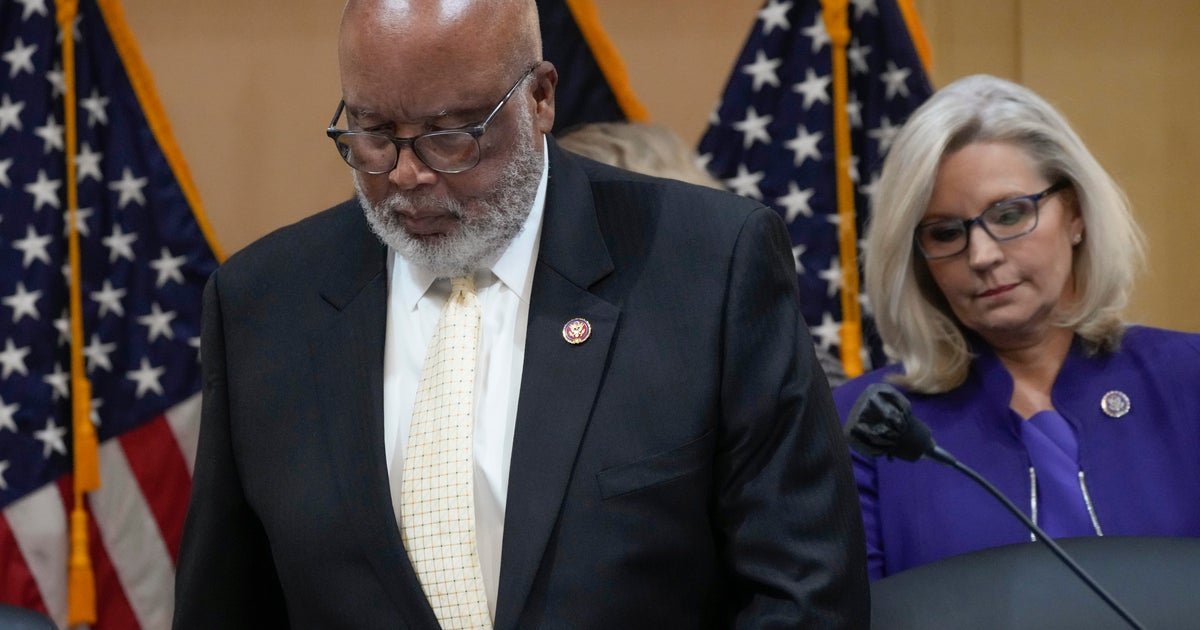 The House Jan. 6 committee kicked off its final meeting by saying they were focused on "accountability" for those involved in the "multi-part" attack on the U.S. Capitol, saying it was the only way to prevent it from happening again. 
"Accountability that can only be found in the criminal justice system," committee chair Rep. Bennie Thompson said. "We have every confidence that the work of this Committee will help provide a roadmap to justice, and that the agencies and institutions responsible for ensuring justice under the law will use the information we've provided to aid their work. And for those of you who have followed this Committee's work, I hope we have helped make clear that there's a broader kind of accountability. Accountability to all of you: the American people."
Thompson said he will be bringing up some of their previous work and said they will lay out recommendations, including criminal referrals. Referrals by Congress are solely recommendations, and the Justice Department is under no obligation to bring charges against those referred for prosecution. Still, the committee's referrals could increase political pressure on the department to act, and lawmakers could unveil new evidence in their final report that federal prosecutors have not yet accessed. 
The committee has already issued referrals for several Trump associates who refused to comply with subpoenas to appear before the committee, including former adviser Steve Bannon, who was tried and convicted on two charges of contempt of Congress.
The proceedings mark the culmination of the panel's nearly 18-month-long investigation into the attack on the U.S. Capitol, which featured testimony from dozens of witnesses and a series of high-profile hearings that examined the assault and Trump's role in stoking his supporters to storm the building. 
Trump has maintained he did nothing wrong on Jan. 6, and that the investigation by what he calls the "Unselect Committee of political hacks" is a "witch hunt."  On Monday morning, he posted on his social media platform Truth Social that Republicans must "stand strong" against the committee and this is a "dark period" in American history.