How Andrew Scott and Lin-Manuel Miranda Return to 'His Dark Materials' Season 3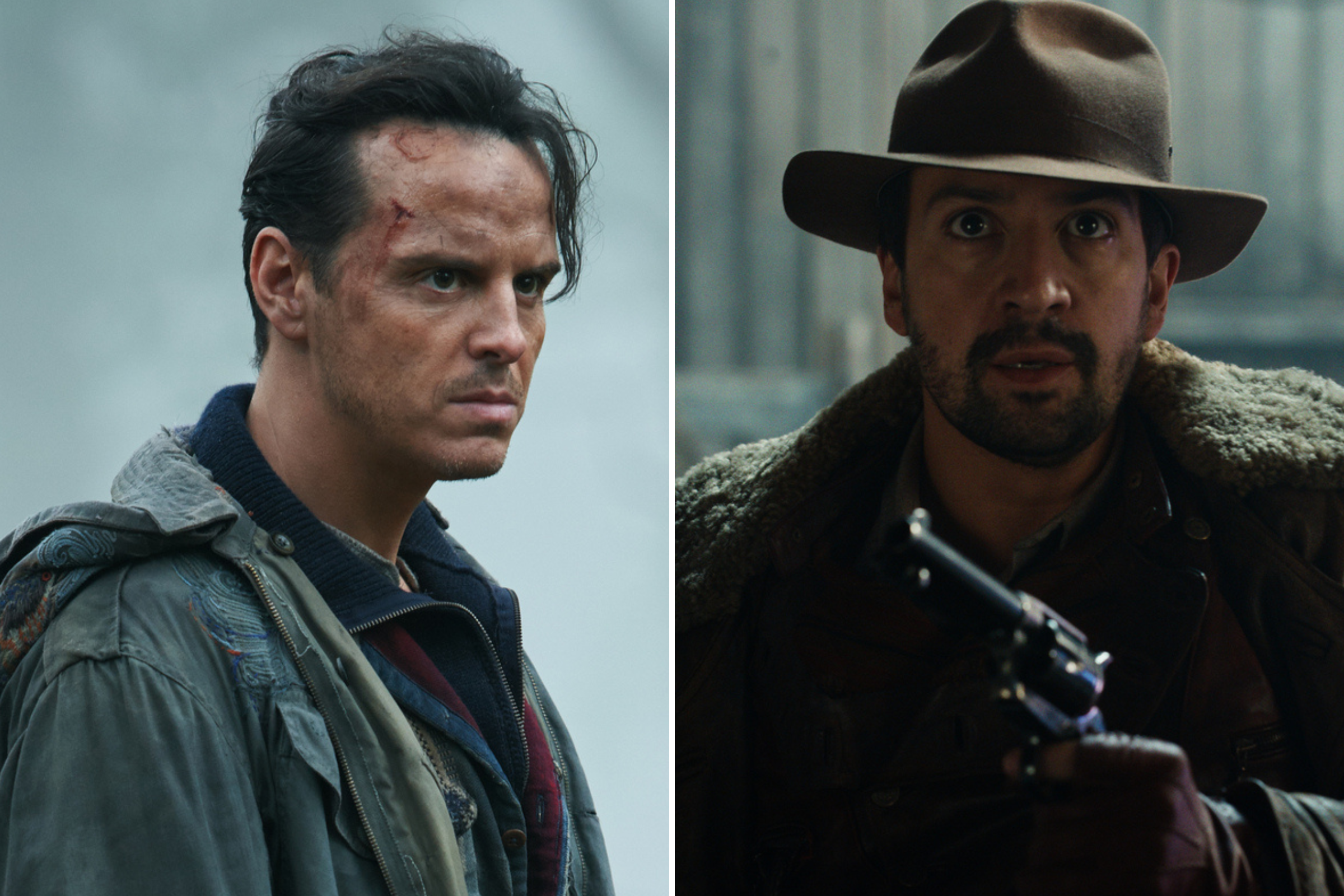 In fantasy anything is possible, which means that characters who were previously thought dead might have the chance to return, as is the case in His Dark Materials.
The HBO show is currently airing its third and final season, and the storyline has allowed for Lin-Manuel Miranda, Andrew Scott and Lewin Lloyd to reprise their roles as Lee Scoresby, Colonel John Parry and Roger Parslow, respectively.
Miranda's Lee was killed in battle at the end of Season 2 as was Scott's John, while Lloyd's Roger died in Season 1 after Lyra Belacqua's (Dafne Keen) father, Lord Asriel (James McAvoy), severed him from his daemon to open the door to another world.
Here is how the characters were able to return in Season 3. This article contains some spoilers for the drama.
How Andrew Scott and Lin-Manuel Miranda Return
The third season of His Dark Materials is based on Philip Pullman's book The Amber Spyglass, which is the last book in the series that the show is named after.
For those who have read the book, they will understand how Miranda, Scott and Lloyd were able to return to the franchise as the drama follows the same story.
In Season 3, Lyra and John's son, Will Parry (Amir Wilson), travel to the Land of the Dead using Will's Subtle Knife. They go because Lyra is being haunted by visions of Roger and knows she must save her late friend from his dire circumstances.
When they arrive in the other world, Lyra and Will realize the souls of the dead are condemned to live in a place of perpetual darkness where heartless creatures rule over them, and they make it their mission to save them from their purgatory.
It's in this world that Lyra and Will come across Roger, Lee and John, though it's only Will who meets his father, and there is a reason for that. The trio appear in the fifth and sixth episode of the final season.
Dafne Keen and Amir Wilson on Lin-Manuel Miranda and Andrew Scott's Return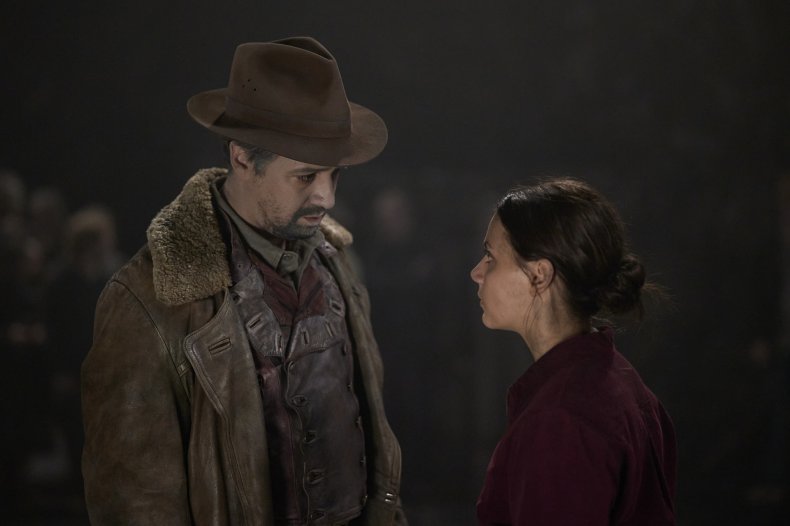 Keen and Wilson told Newsweek what it was like to work with Miranda, Scott and Lloyd for one last time in His Dark Materials, with Wilson explaining exactly why his character was the only one to meet with Scott's John.
"Andrew wasn't available for filming whilst we were filming," Wilson explained "So we were planning on doing it in January and we wrapped in December, we were planning on doing it in January and he still wasn't available, so we ended up shooting it a couple of months ago.
"But that was fun to film, it's always great work with Andrew. The scenes that I have with him are often really emotional but he's always been there to support me and be there for me, so it was a pleasure to work with him."
Keen also spoke of what it was like to see her old castmates again, as she said: "It was really lovely because we'd been filming just the two of us for so long, which I'm not complaining [about] but Lin is just a delight to work with and so is Lewin, we went to cinema a couple times, we went to see Shang Chi [and the Legend of the Ten Rings] with Lewin.
"Yeah, we had a great time, it was just nice having old friends back around, and I didn't get to see Andrew because obviously [Amir] filmed that months later."
Wilson added how Miranda, who penned the Tony Award-winning musical Hamilton, was "just like a walking talking jukebox" and was "singing songs all the time."
Keen concurred, saying: "We had a fun game, we did like a freestyle [singing] game but everyone was really bad except for Lin, who also happens to be the only musician!"
His Dark Materials Season 3 airs two episodes on HBO every Monday at 9 p.m. ET.