How Joe Biden's Approval Rating Has Been Affected by Documents Scandal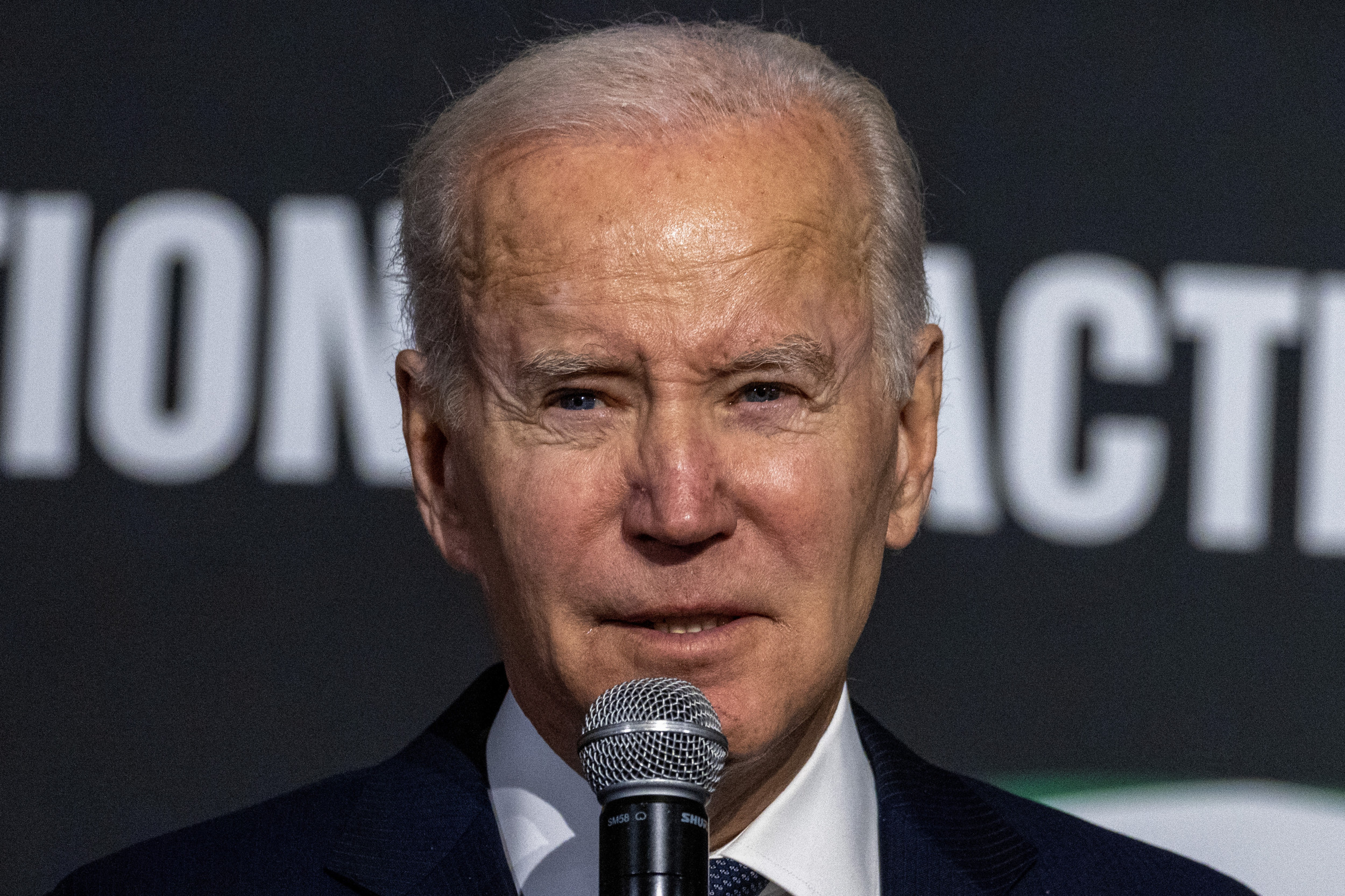 The discovery of classified documents in Joe Biden's old office and his Delaware home hasn't caused his popularity to fall, according to recent polling.
Documents related to Biden's time as vice president President Barack Obama were discovered at his former office in the Penn Biden Center, Washington D.C., on November 2. However, their existence was only confirmed by the White House on January 9, following press reports.
Over the following week, several batches of classified documents were also recovered from Biden's residence in Delaware, including some from his garage.
On January 12, a special counsel was appointed by Attorney General Merrick Garland to investigate "possible unauthorized removal and retention of classified documents."
According to the first major opinion poll conducted since news of the discovery of the documents first broke, conducted by Rasmussen Reports/Pulse Opinion Research, Biden's approval rating remains unchanged at -6.
Based on a sample of 1,500 participants conducted between January 10 and 12, the pollster found 46 percent of likely voters approved of Biden's performance, versus 52 percent who disapproved.
The results were identical to those from the last Rasmussen Reports poll, which took place between January 5 and 9 based on the same sample size.
A collection of polls collated by FiveThirtyEight also suggested the January 9 discovery had little impact on Biden's popularity.
On January 8, the poll aggregate put gave Biden's an approval rating of 43.5 percent, vs. 51 percent who disapproved. Five days later, on January 13, his approval had risen slightly to 43.9 percent, while his disapproval fell to 51 percent.
Biden said he was "surprised" to hear classified documents were discovered at the Penn Biden Center, and said his team is "cooperating fully and completely with the Justice Department's review."
On Thursday, referring to documents found in his garage, the president said: "it's not like they're sitting in the street."
He added: "But as I said earlier this week, people know I take classified documents and classified materials seriously."
One prominent bookmaker slashed its odds of Biden being re-elected in 2024 after the documents were discovered.
U.K.-based Betfair Exchange reduced Biden's chances of winning the 2024 election from 14/5 on January 11, to 10/3 on January 13.
Betfair Exchange spokesperson Sam Rosbottom told Newsweek: "Odds on Joe Biden to be reelected U.S. president have drifted to 10/3 from 14/5 since an investigation into his handling of classified documents began on Thursday. Florida Governor Ron DeSantis remains the 5/2 favorite to win the 2024 presidential election, while Donald Trump is 13/2 to complete a White House comeback."
The FBI raided Donald Trump's Mar-a-Lago resort in Florida on August 8, recovering more than 100 classified documents. The Department of Justice has launched a criminal investigation into the matter.
Newsweek reached out to the White House for comment.