Hugh Grant's awkward red carpet interview divides viewers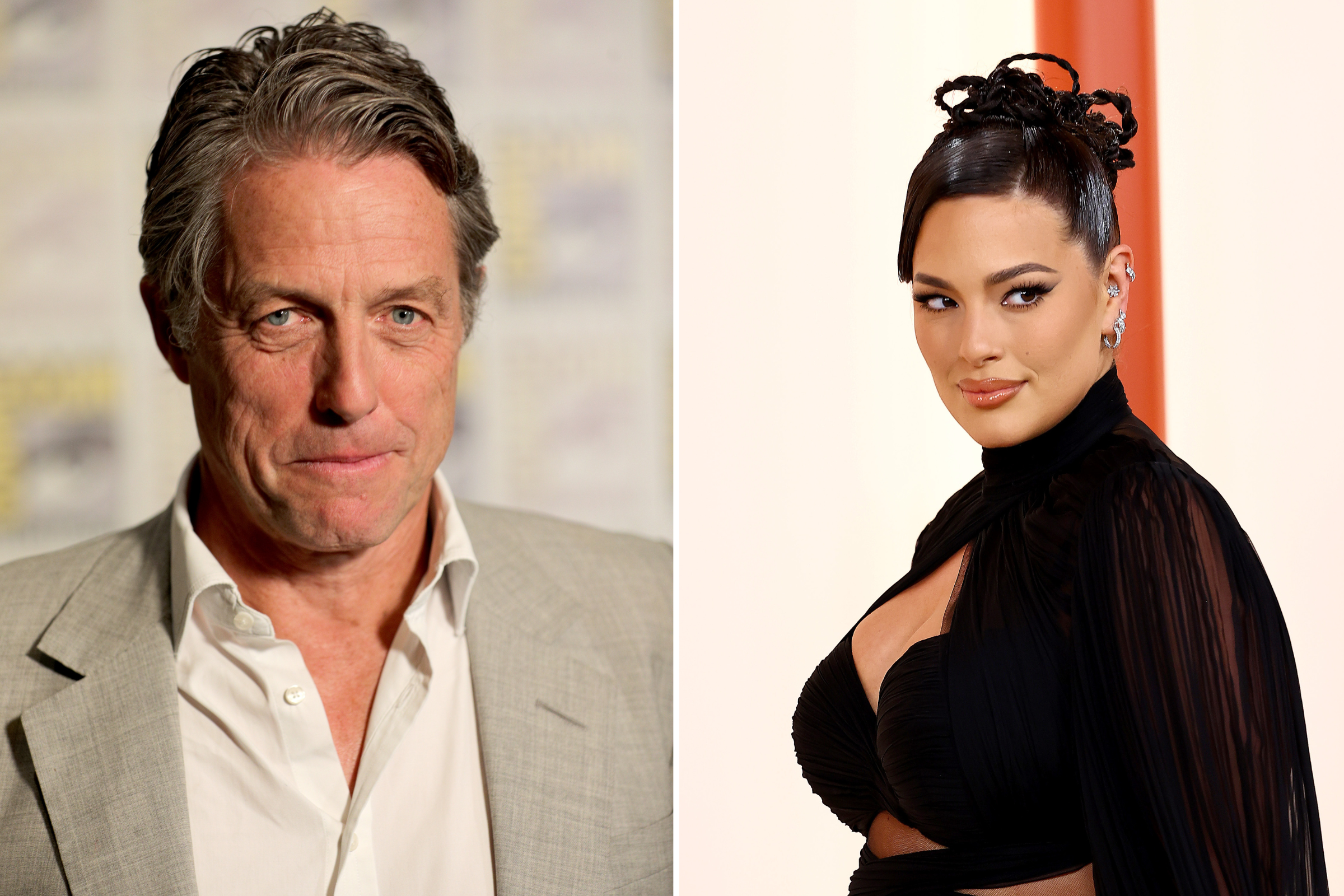 Model Ashley Graham's pre-show interview with actor Hugh Grant at Sunday's 95th Academy Awards resulted in a large and divided reaction from viewers.
"Hugh Grant early favorite to be this years Will Smith," Supernatural actor Rob Benedict tweeted of the interaction.
"Hugh Grant's red—champagne, whatever carpet interview on ABC just now was so cringe. He was so nasty. If he's so unimpressed, why bother stopping to talk or even go at all," journalist Lesley Abravanel wrote.
The various talking heads on ABC's red carpet show, which included Graham, noted the carpet this year was the color of champagne. But of the interviews on the champagne carpet, Graham may have had the most uncomfortable one when she seemingly didn't understand a reference made by Grant and he seemed annoyed throughout the talk.
Grant described Oscars fanfare as "vanity fair," which Graham seemingly mistook for the show afterparty hosted by Vanity Fair magazine.
One viewer praised Grant, tweeting that his disinterested attitude toward "the vapid, saccharine questions of the red carpet interviewer has restored my interest in the Oscars."
"Ashley Graham interviewing Hugh Grant is the most awkward piece of television in 2023 and I'm living for it," another wrote.
Elsewhere in the interview, Graham asked the Notting Hill star if he was excited by the prospect of any certain stars winning. He replied, "No, no one in particular."
Graham followed up by asking what he was wearing for the occasion.
"Just my suit," he said.
Viewers on Twitter noted Grant walked away from the interview with an exasperated expression on his face.
"Was that HughGrant interview the most uncomfortable thing ever?!?" one person asked on Twitter.
Others were more critical of Grant for not being more giving during the exchange.
"Don't do the interview if you clearly don't want to be interviewed," said one Twitter user.
"Hugh Grant is such a jerk at #Oscar — She was promoting HIM and his work and, in response, Grant was rude and dismissive. Like it's so hard being rich and famous," journalist Emily Miller wrote.
However, the actor had plenty of defenders for his behavior during the interview, and clips of the moment have quickly gone viral.
"Hugh Grant is my spirit animal this year," author Suchitra Vijayan wrote.
"Hugh Grant is awesome for giving us this gem," another person wrote.
Some people didn't take sides but enjoyed the uneasiness of the moment.
"This Hugh Grant x Ashley Graham interview on the red carpet was deliciously awkward.
Ashley did her best in a tough situation. The Vanity Fair misread was unfortunate," writer Olivia-Anne Cleary tweeted.