'I Helped My Friend Flee the Taliban'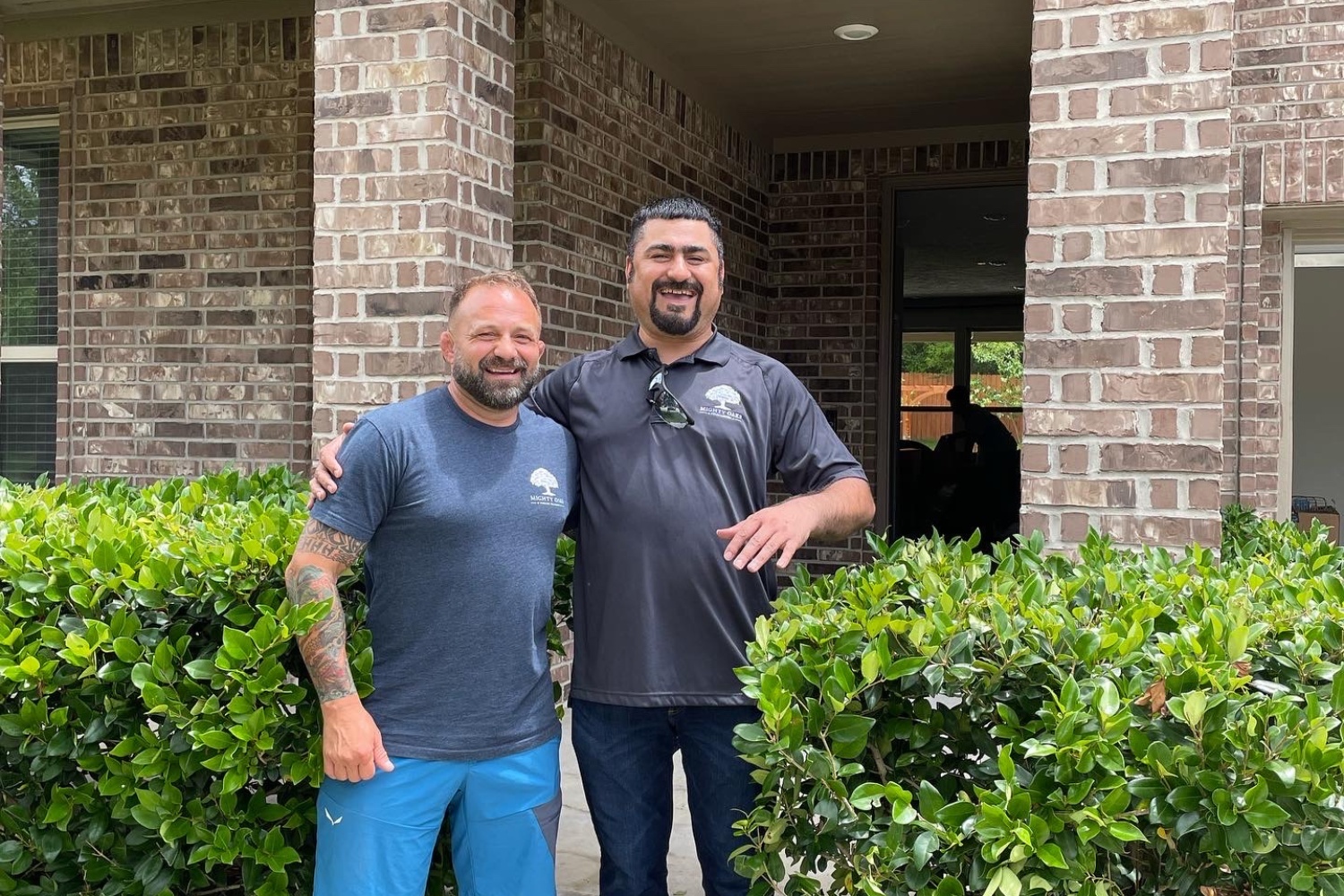 On April 14, 2021, President Joe Biden announced that all US troops in Afghanistan would be out of the country in time for the 20th anniversary of 9/11.
At that time, I had not seen my friend and former interpreter Aziz, or his family, for 14 years, since my eighth and final deployment in Afghanistan. Aziz had been more than my interpreter while I served as a Force Recon Marine on a Special Operations task force. He was my teammate and like a brother.
When we were done operating, I didn't go back to base and leave Aziz with his family. I stayed. I lived with Aziz and his family in their home. I ate with his family. I was there when his youngest child was born. We were family in every sense of the word.
After I returned home to Texas, our communications were limited because of my security clearances, but I checked in on his family through social media. Then when my oldest son, Hunter, joined the U.S. Marine Corps and was deployed to Afghanistan, Aziz messaged me, "Let him know that his uncle is there for him."
When I heard the announcement of the pull-out, two thoughts immediately came to mind: This is going to be a disaster, and Aziz's life is in danger.
I had to go. By the time I pulled together a rescue team, we became aware of thousands more—U.S. citizens, Afghans, allies, the vulnerable—facing persecution, and possibly death, if they were not saved from the emboldened Taliban's rapid progression toward taking over the country as our troops departed.
My decision to rescue Aziz led to me co-founding the nonprofit, Save Our Allies. The effort included donors, business leaders, politicians, and even a few active military members in Afghanistan.
First attempts to save my friend
While preparing to depart home to establish a command center in Abu Dhabi, I stayed in touch with Aziz and kept him connected with our four-man team working inside and outside the Kabul airport.
Aziz and I had been through gunfire and rocket blasts together. We'd pulled off escapes with our lives endangered. Aziz was as street smart and cool as they came. But when I was able to reach Aziz by phone, I could tell he was scared for his family.
The Taliban was adding checkpoints throughout Kabul, making it was progressively difficult to reach the airport's perimeter, and when Aziz's family attempted to approach the airport, the increasing presence of Afghan resistance fighters, random violence, and the thousands of freedom-seekers gathered there prevented them from making it to the gates.
On one occasion, we came agonizingly close to getting Aziz's family into the airport. One of our guys was waiting for them at a gate. But as the chaos around them reached deafening levels, the path became even more challenging. When the family neared, Taliban gunfire spooked Aziz's 7-year-old Mashkorallah, whose piercing cry prompted Aziz to turn the family around and return home. That was their seventh attempt.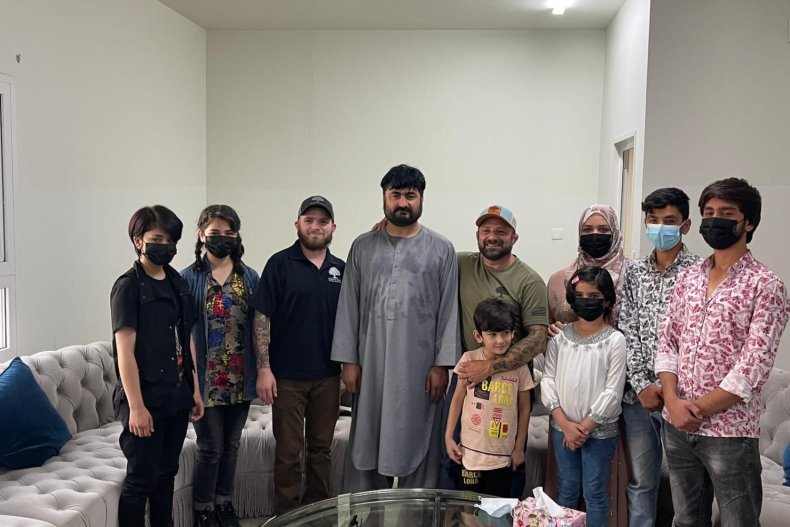 That night, Aziz told me he feared for his family because even attempting to get to the airport had become too risky. He didn't think they could make it, but he agreed to try one more time.
Aziz didn't sound hopeful, and I was beginning to concede that I would never see my brother again.
Saving other families and civilians
Most of our rescue operations occurred under the cover of darkness, although we were able to move larger groups during the day by bringing them to the airport on buses. We made triple certain anyone we allowed onto a bus was properly vetted.
It was amazing that we did not lose a single person or team member, considering the circumstances in which our guys worked. But there were close calls.
One rescue involved a family with three young children. The father informed us he was receiving text messages from the Taliban calling the family by name and saying the Taliban knew the linkup location we had arranged. We changed the location twice, trying to throw off the Taliban.
With that family, my teammate used back streets and alleys until they arrived at a parking lot near the airport. Then, together, they hopped over a wall and wove through abandoned cars and buses until they reached an accessible gate and entered the airport. Another family saved by God's grace.
Taking my friend to safety
On Friday, August 20, Aziz informed me his family had made it to within 100 yards of a gate—but not the gate we had designated. We'd had to establish routes ending at a specific gate, where we had arranged entry with help from a member of the military.
Sean from our team was waiting for Aziz's family on the opposite side of the airport.
I told Sean, "They're not going to be able to stay there. We have to get them now."
Sean immediately contacted a small team of U.S. special operators who drove outside the airport gate, loaded Aziz and his family into their armored vehicle, and ushered them through the gate. Moments later, I learned we had saved Aziz through a photo confirmation.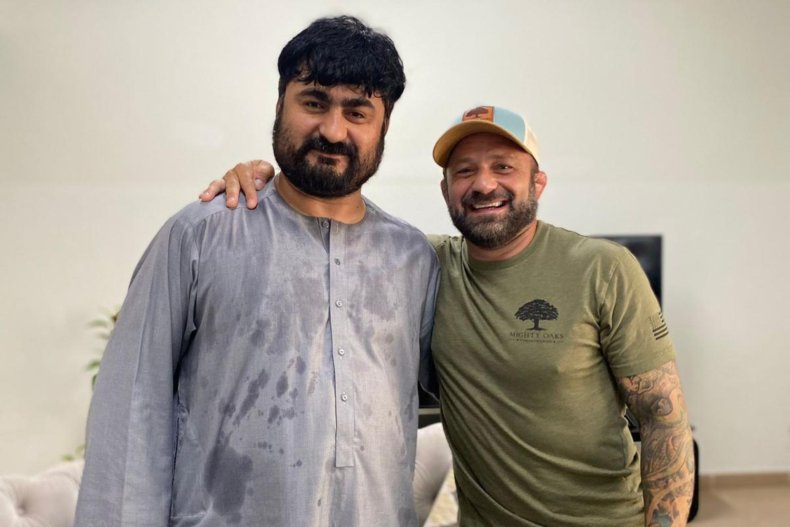 Once safely inside the airport, an emotional Aziz texted me his appreciation.
"Thank God you made it, brother," I texted back. "I've been praying for you and doing everything we could."
When Aziz's family arrived at the humanitarian center a few days later, they were part of the more than 5,000 vulnerable Afghans there who were rescued by Save Our Allies.
After our warm reunion, I turned to Aziz and said, "We care about you so much because you are so important in our lives. We came to get you, and now all these people are here because of you." Tears started streaming down Aziz's cheeks.
After nearly nine months in the humanitarian center, Aziz and his family finally arrived in Texas. Since then, Aziz and I have been together nearly every day, along with his beautiful family.
Save Our Allies has now evacuated over 17,000 people from Afghanistan. What started as one man's desire to save another man's life had become so much more. I did it because it was the right thing to do. And someone had to do it.
The above is an adapted extract from Saving Aziz: How the Mission to Help One Became a Calling to Rescue Thousands from the Taliban by Chad Robichaux and David L. Thomas.
Chad Robichaux is a former Force Recon Marine and Department of Defense contractor with eight deployments to Afghanistan. Robichaux co-founded Save Our Allies, a nonprofit that evacuates civilians from Afghanistan and Ukraine.
All views expressed in this article are the author's own.