Iran protests coverage brings death threats against exiled journalists in London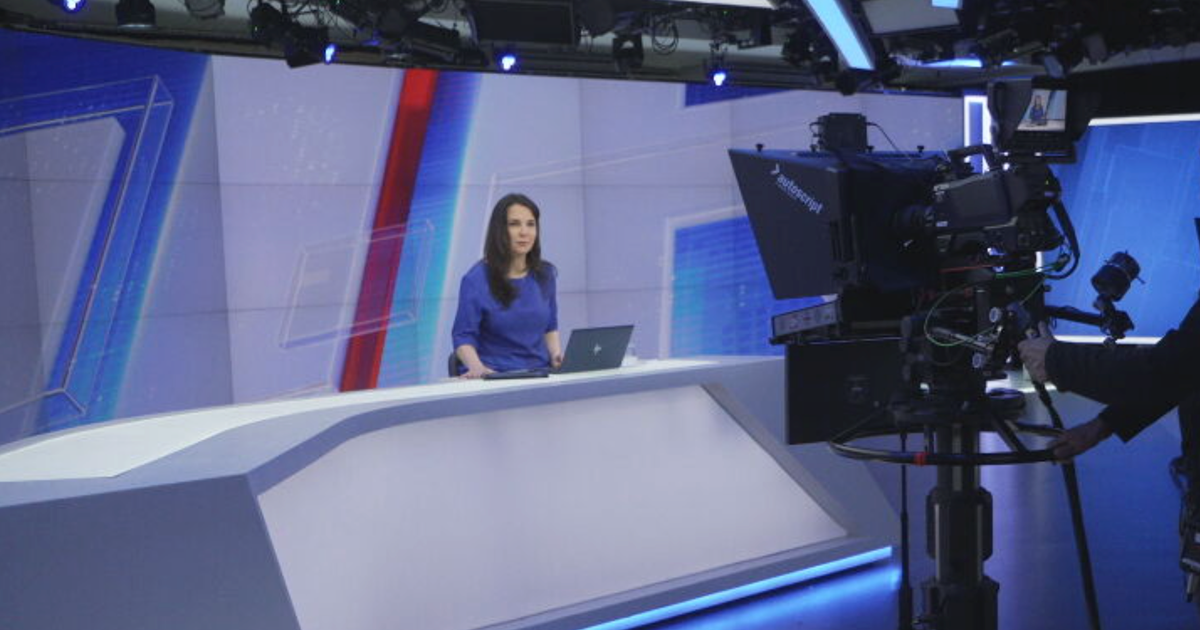 London — Iran's government has cracked down brutally on the massive protests that erupted across the country in the wake of Mahsa Amini's death in police custody last year, but that does not mean Iranians have given up on change. Many are still angry, but in a country with one of the world's worst media freedom rankings, that anger is increasingly being reported on by journalists who have been forced to move abroad.
"The media and social media in Iran is tightly controlled. There's Internet censorship and the radio and television are censored by the government," Sanam Vakil, deputy director of the Middle East North Africa program at London's Chatham House think tank, told CBS News. "But there are all sorts of workarounds — and people have VPNs, and then they have satellites — and having access to outside free media and reporting provides ordinary Iranians with really important information about what's going on inside the country."
Many of these exiled journalists face threats to their lives for continuing to tell the story. That includes some of those working for Iran International, a TV station based in London and Washington D.C.
Iran International has said it received backing from a financier in Saudi Arabia, a major Iranian adversary, and the station is considered by many inside Iran to be an opposition channel. It has been branded a terrorist organization by the regime in Tehran. 
But that has not stopped Iran International from reporting on the anti-government protests since they began.
"I have worked in Iran as a journalist for more than 20 years. But at the end, every paper that we establish, they banned the paper. At the end, we couldn't work," Ali Asgar Ramezanpour, Iran International's Executive News Editor, told CBS News. "Most of the journalists who work here are well-known journalists inside Iran, [but] they have to leave Iran and go somewhere else to work." 
From their London newsroom, approximately 300 Iran International staff put out regular bulletins, including videos of protests and other information submitted to them by people still in the country.
"Every day, every second, we are receiving information from people inside Iran, and we have teams here to verify the information and to publish the video or audio messages or information that we receive," said Ramezanpour.
Many Iran International staff don't want to be identified, both to protect themselves and their families in Iran from retribution. They are right to be cautious.
"The Islamic Republic has a long history of trying to pressure, if not silence, activists and dissidents abroad. So this isn't new, but of course, through the protests, they have seen increased cooperation and collaboration within the diaspora," said Vaki at Chatham House. "So they've tried to target certain figures that they find threatening." 
Late last year, London antiterrorism police informed some of the company's journalists that there had been credible threats made against their lives. A major security detail was installed outside their non-descript London studio, including armed guards, a high, reinforced fence and blast-proof vehicles. 
At least one person has already been arrested in the area and charged under U.K. antiterrorism laws. That arrest came early this week — months after Iran International was warned of the threat.
Ramezanpour is one of the journalists who received death threats. He says it scares him, but he will keep going.
"That's kind of our responsibility as a journalist… and that's the thing that makes the government more angry about us, because they see that we are kind of a voice for people in Iran who don't have a voice."