Jan. 6 Committee Report—Seven Biggest Revelations About Donald Trump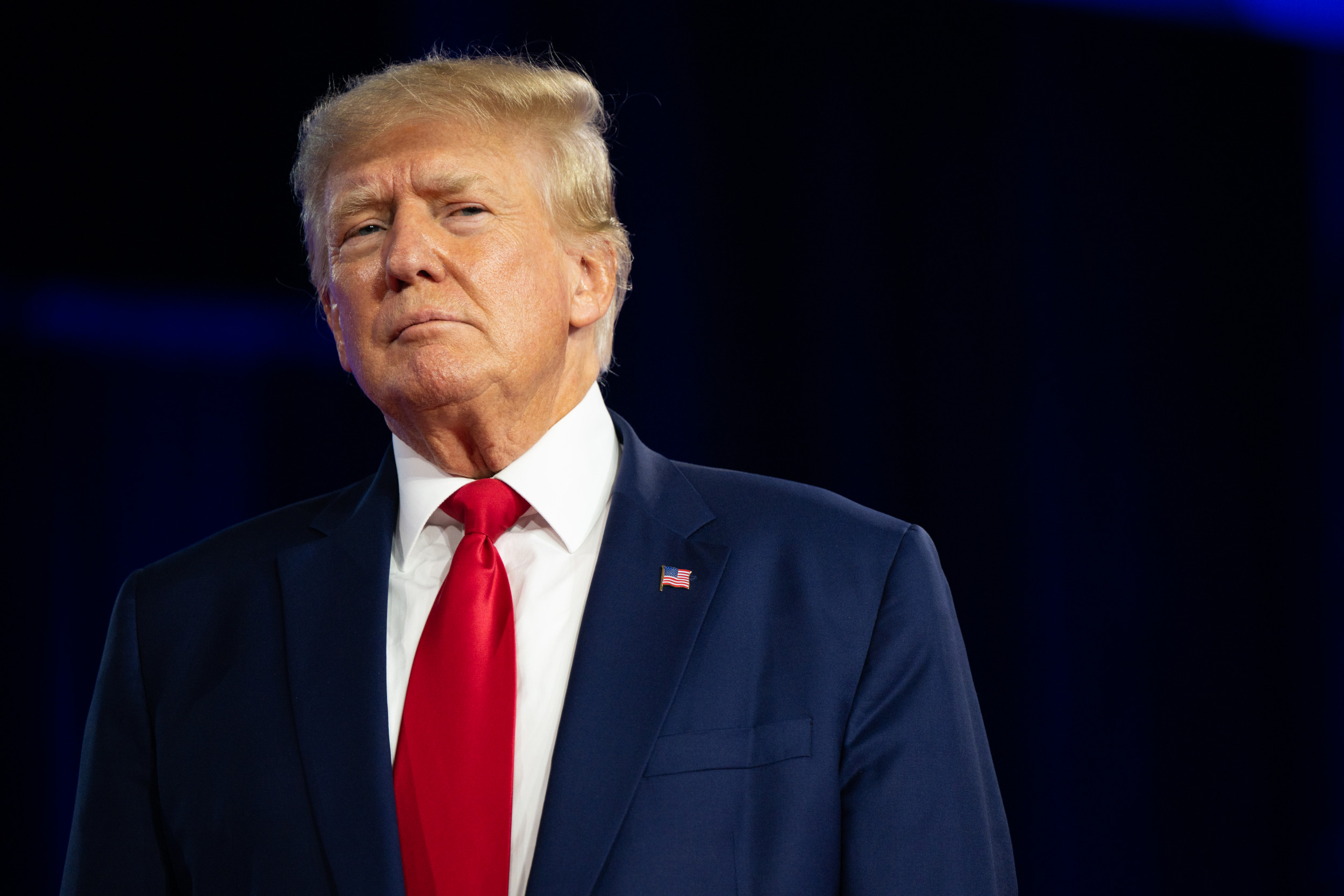 The House of Representatives' Select Committee investigating the events of January 6, 2021 released its final report on Thursday with just days left in the current Congress.
The 845-page report outlined the alleged efforts by former President Donald Trump and his allies to overturn the results of the 2020 presidential election as well as analysis of what took place on January 6 when a group of the former president's supporters stormed the U.S. Capitol.
It comes just three days after the House committee made criminal referrals to the Department of Justice and recommended that Trump face charges obstruction of an official proceeding, conspiracy to defraud the U.S., conspiracy to make a false statement, and conspiracy to "incite," "assist," or "aid or comfort" an insurrection.
The DOJ will make the ultimate decision on whether to charge the former president.
The former president has slammed the committee's report calling it "highly partisan" and part of a "witch hunt." He also said his supporters acted "peacefully" and patriotically on January 6.
Here are key revelations from the committee's report.
1. Trump Made 'Multiple Efforts' to Contact Jan. 6 Committee Witnesses
The Select Committee is aware of "multiple efforts by President Trump to contact Select Committee witnesses," the report said as part of its executive summary.
"The Department of Justice is aware of at least one of those circumstances," the report added.
Many witnesses who had worked in the Trump White House testified before the committee both publicly and in closed door sessions over the course of its work.
2. Trump Team Committed 200 Acts in Effort to Overturn Election
The report alleges that former President Trump and those close to him engaged in efforts to undermine the 2020 election and carried out at least 200 acts in furtherance of that goal.
"The Select Committee estimates that in the two months between the November election and the January 6th insurrection, President Trump or his inner circle engaged in at least 200 apparent acts of public or private outreach, pressure, or condemnation, targeting either State legislators or State or local election administrators, to overturn State election results," the report says.
This included "attempted or connected phone calls, or text messages, each aimed at one or more State or local officials" as well as public statements, social media posts and other efforts.
3. Trump Official Said States Could Change Results to Prevent Socialism
One official serving in the Trump White House allegedly said state legislatures had the right to change the 2020 election results in their states if doing so prevented socialism.
The committee's report alleges that Vince Haley, the deputy assistant to the president for policy, strategy and speechwriting, made the remark to to Johnny McEntee, assistant to the president and the director of presidential personnel.
"For Haley, however, purported election fraud was a way to justify President Trump-friendly legislatures changing the outcome of the election, but there were other reasons for doing so, too," the report says.
Election fraud was 'only one rationale for slating Trump electors,' Haley told McEntee, and '[w]e should baldly assert' that State legislators 'have the constitutional right to substitute their judgment for a certified majority of their constituents' if hat prevents socialism."
4. Giuliani 'Frantically' Called the White House Multiple Times on January 6
Former New York Mayor Rudy Giuliani phoned the White House multiple times in the space of just a few minutes on January 6, 2021, according to the committee's report.
Those calls came after Trump had shared a video to Twitter urging the rioters at the Capitol to leave.
"Even after President Trump finally told the rioters to go home, he and his lead attorney, Rudolph Giuliani, continued to seek to delay the joint session of Congress," the report says.
"Giuliani began frantically calling the White House line the very minute that the President's video went up on Twitter. Failing to get through, he called back, once every minute—4:17 p.m., 4:18 p.m., 4:19 p.m., 4:20 p.m. He managed to get through, briefly, to Mark Meadows at 4:21 p.m., and then kept calling the White House line: at 4:22 p.m., three times on two different phones at 4:23 p.m., 4:24 p.m., and once more at 5:05 p.m.
"He finally managed to speak with President Trump at 5:07 p.m., and the two spoke for almost 12 minutes," the report says.
5. Donald Trump Loyalist Text Colleagues That Jan. 6 Rhetoric 'Killed Someone'
Former Trump campaign manager Brad Parscale said in a text on January 6, 2021 that the former president's rhetoric had "killed someone."
According to the report, Parscale exchanged messages with Katrina Pierson, who had served on Trump's 2016 campaign.
"Brad Parscale, Trump's Former Campaign Manager, texted Katrina Pierson at 7:21 p.m. on January 6th, saying the day's events were the result of a 'sitting president asking for civil war,'" the report says.
"This week I feel guilty for helping him win … a woman is dead," Parscale reportedly wrote.
"You do realize this was going to happen," Pierson replied.
"Yeah. If I was trump [sic] and knew my rhetoric killed someone," Parscale said, and Pierson replied: "It wasn't the rhetoric."
However, Parscale's replied: "Yes it was."
6. Trump Ignored Jan. 6 Statement Written by Kushner for 'Off the Cuff' Speech
The report makes reference to the video Trump recorded and released on January 6, 2021 where he told those at the Capitol that they should leave.
A statement had been prepared by his son-in-law and senior White House adviser Jared Kushner, but Trump didn't use it.
Then White House Press Secretary Kayleigh McEnany reportedly told Trump "I would stick to this script" before they began recording.
"Kushner and others had drafted a statement, but President Trump spoke entirely off the cuff," the report says.
7. Trump Considered Procession to the Capitol with 10,000 National Guardsmen
The committee's report discusses former President Trump's reported wish to march to the U.S. Capitol on January 6, 2021 along with his supporters. Trump spoke to supporters before the march to the Capitol but didn't join them.
The former president allegedly floated the idea of heading to the Capitol escorted by 10,000 National Guardsmen but advisers convinced him otherwise.
Trump "floated the idea of having 10,000 National Guardsmen deployed to protect him and his supporters from any supposed threats by left-wing counter-protesters" but he was talked out of it by senior adviser Stephen Miller.
"That is, President Trump briefly considered having the National Guard oversee his procession to the U.S. Capitol," the committee's report says.
"The President did not order the National Guard to protect the U.S. Capitol, or to secure the joint session proceedings."