Kari Lake Celebrates German Court Overturning Election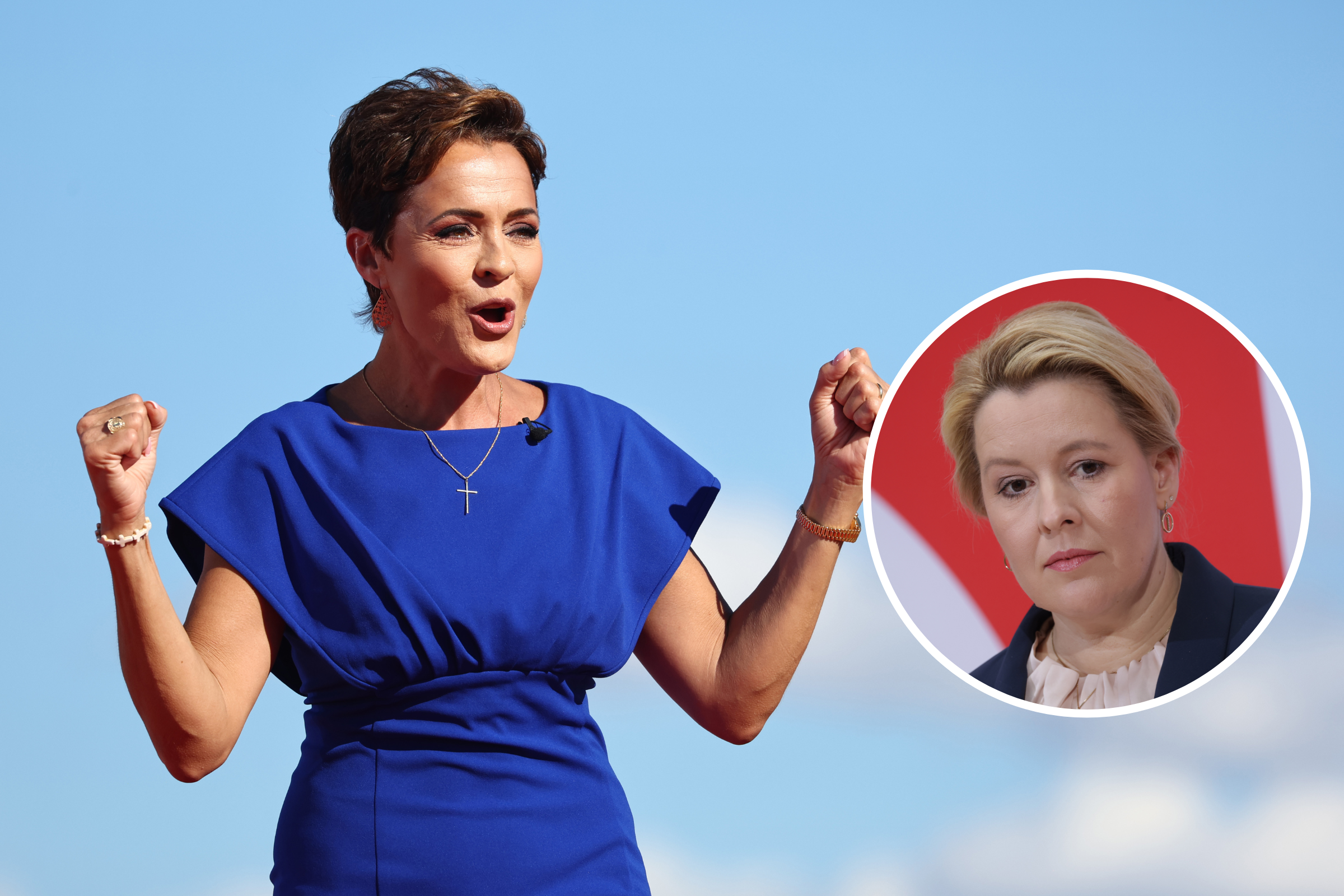 Kari Lake, the former gubernatorial candidate in Arizona, celebrated a German court ruling that overturned Berlin's election and ordered a new one to take place.
"Berlin state elections declared void," Lake wrote in a tweet on Monday, sharing an article from DW News published in November.
The Kari Lake War Room Twitter account also posted the same article, titled "Berlin state elections declared void." In the tweet, the Kari Lake War Room account wrote, "You're up next, @maricopacounty."
The tweets by Lake come shortly after Berlin conducted its re-run of the 2021 state elections on Sunday after a court ordered that the initial results be voided.
In November, DW News reported that a judge in Germany's constitutional court ordered that the city's elections, which occurred in September 2021, must be re-run due to the "frequency and gravity" of mistakes that were made in the initial election. According to DW News, the September 2021 elections in Berlin included four elections and while there were no reports of voter fraud, there were instead reports of irregularities that violated laws in the country.
Last month, DW News reported that Germany's Federal Constitutional Court ordered that the September 2021 elections be re-run of February 12. "We will now do everything possible until February 12 to ensure that a smooth election is held in Berlin," former Berlin Mayor Franziska Giffey said, according to DW News.
On Sunday, Politico Europe reported that the re-run elections were completed and Christian Democrats had an early lead. Accoridng to the Associated Press, the final results of the election will appoint a new mayor as well as senators of German's capital of Berlin.
Lake, the former Republican Arizona governor candidate, lost her race to Democrat Katie Hobbs in 2022. However, Lake has not conceded the race and continues to argue that there was election fraud and that the results should be overturned.
In December, a Maricopa County judge ruled against Lake's claims which prompted her to bring the case to Arizona Appellate Court.
"The panel could issue a ruling, or if they have questions, they could ask for supplemental briefing or bring in attorneys for oral argument…Our expectation is the panel will move this case quickly. As soon as I have more information—you'll be the first to know. I will never stop fighting for you Arizona!" Lake previously tweeted in regard to her continued legal efforts.
Earlier this month, Lake appeared on the Real America's Voice show hosted by conservative commentator Charlie Kirk and spoke about a potential Senate run if she doesn't receive a "decent ruling" in her elections case.
"Yes I am entertaining it. I mean my number one priority is our court case, and I have full confidence in our court case and I hope we will get a judge to do the right thing," Lake said when asked about the potential Senate run.
Newsweek reached out to Lake for comment.