Kari Lake Tells America to 'Buckle Up' as Sliver of Lawsuit Advances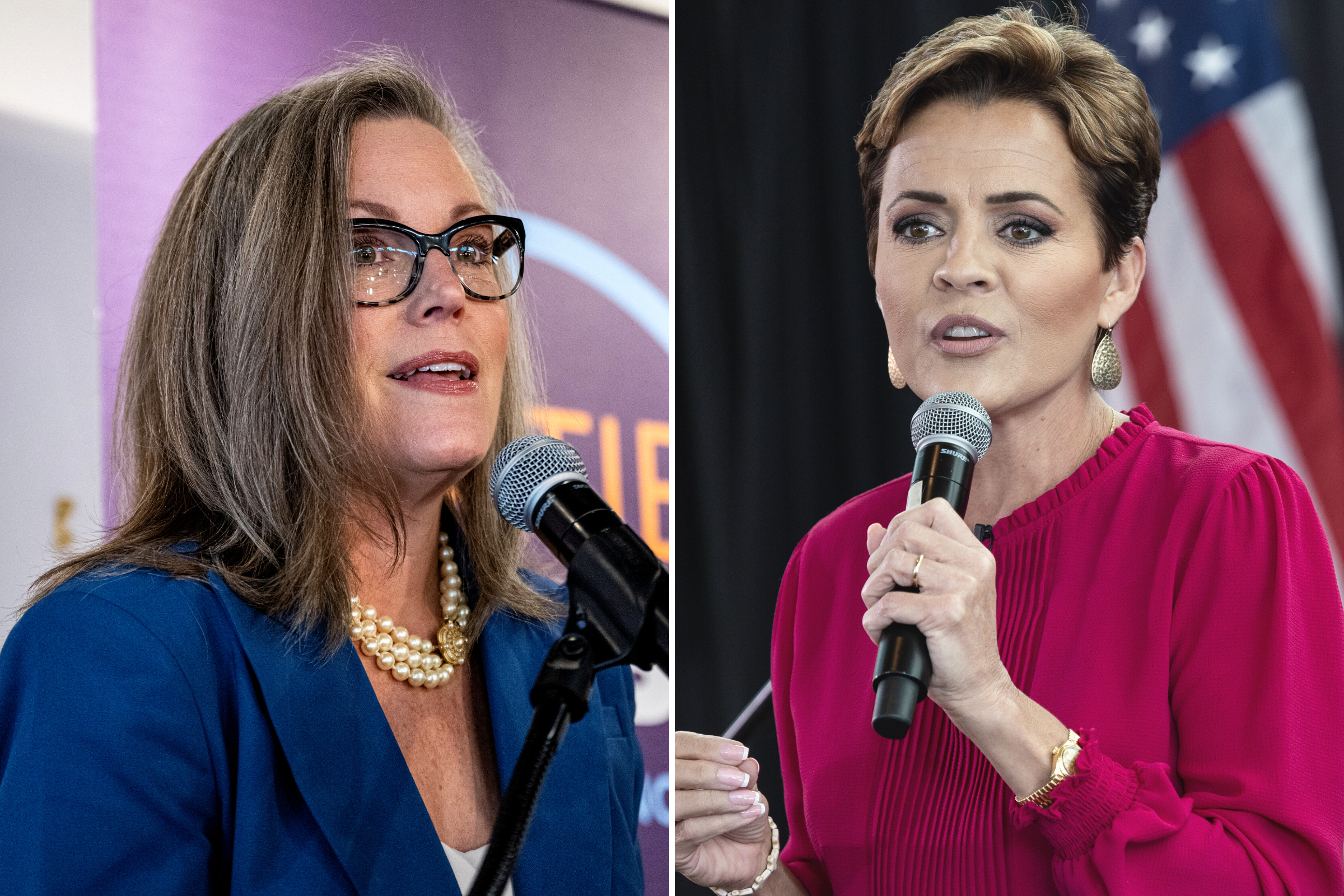 Only two out of the 10 counts in Kari Lake's election lawsuit were permitted to advance to trial this week, giving supporters of the former Arizona gubernatorial candidate a fraction of a chance to overturn the election results.
In Lake's suit filed this month against Governor-elect Katie Hobbs and state election officials, the Republican argues that the election results should be "set aside" due to voting irregularities, demanding a recount or that she is called the winner.
Hobbs, who serves as Arizona's secretary of state, won the election by just over 17,000 votes, and requested that Lake's lawsuit be dismissed.
On Monday, Maricopa County Judge Peter Thompson threw out a majority of Lake's argument, stating that her accusations lacked proper evidence. However, two counts from the suit have been allowed to move forward to trial, which was previously scheduled for Tuesday.
"Katie Hobbs attempt to have our case thrown out FAILED," Lake tweeted Monday night. "She will have to take the stand & testify. Buckle up, America. This is far from over."
In one count that advanced to trial, Lake alleges that ballot printers malfunctioning on Election Day, November 8, were not certified and "have vulnerabilities that render them susceptible to hacking." Maricopa County, the largest county in Arizona, did experience issues with roughly 20 percent of its tabulator machines, but county officials have previously denied Lake's allegations that same-day voters were disenfranchised.
Thompson wrote in his decision Monday that Lake is "entitled to attempt to prove at trial" that a Maricopa County employee purposefully did interfere with the printers in question, and that the malfunctions "would have affected the outcome of the election."
The second count permitted to move forward includes Lake's allegation regarding the ballots' "chain of custody." Lake asserts that ballots were added in Maricopa County by employees who worked for the election service utilized by the state. Thompson wrote in his decision that, while Hobbs' team had claimed in its dismissal that Lake misunderstood the chain of custody laws, the issue at hand is a "dispute of fact" if the county in question "complied with its own manual and applicable statutes."
On Tuesday, each party will meet for witness examination and closing statements.
Lake, who was endorsed by former President Donald Trump, has been a staunch supporter of Trump's baseless assertion that the 2020 presidential election was stolen. She also failed to say before the midterm elections against Hobbs if she would accept the results if she lost.
Current Arizona Governor Doug Ducey, a Republican, has previously met with Hobbs to ensure a peaceful transition of power in the new year, and congratulated the governor-elect on her "hard-fought race."
Newsweek has reached out to Lake and Hobbs for comment.