Latest Hunter Biden Problem Puts White House in Tight Spot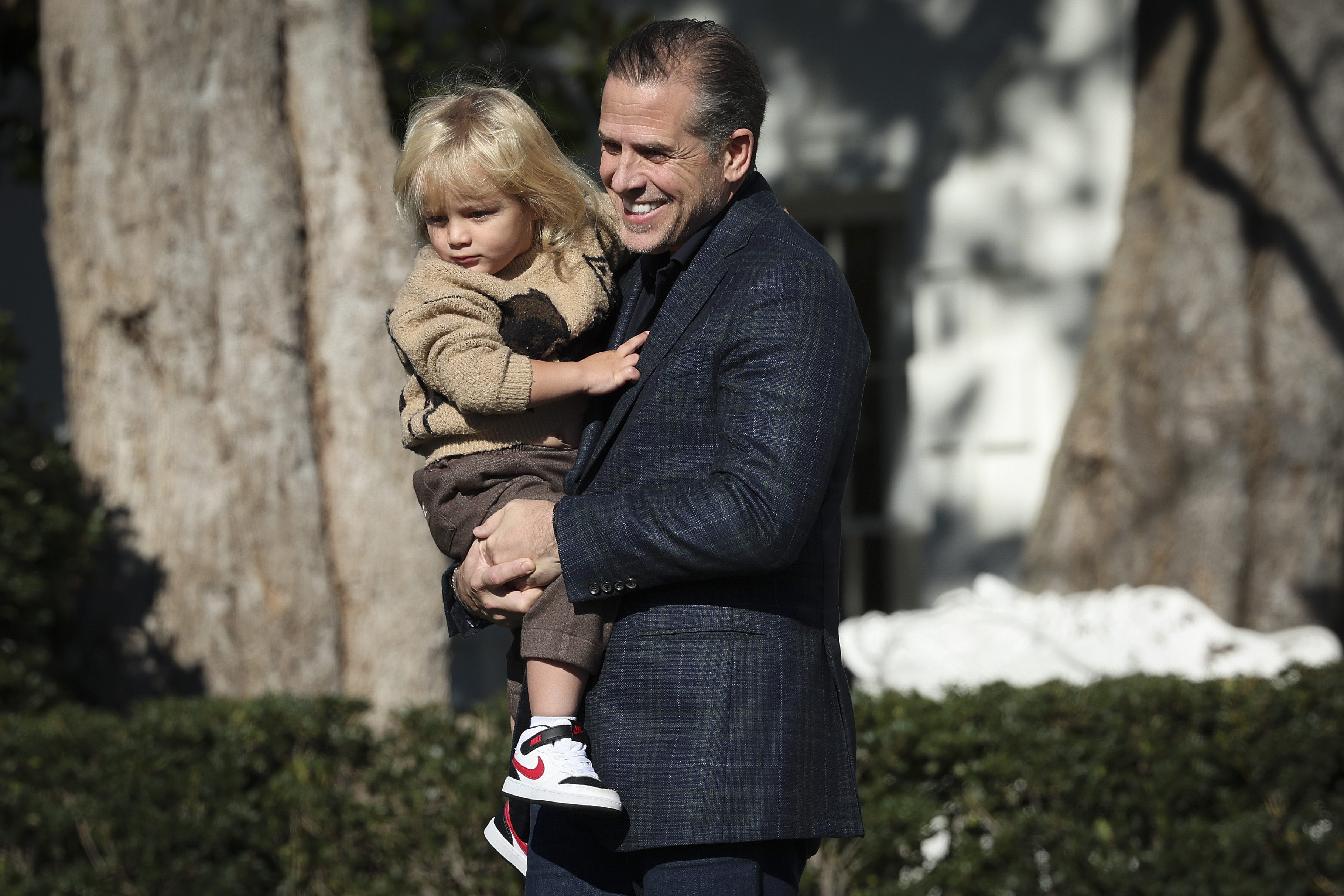 President Joe Biden's administration is set to release hundreds of emails dating back to his time as vice president regarding his son, Hunter Biden, and millions of dollars the younger Biden earned from a Ukrainian energy firm while his father was vice president.
The trove of documents—which were requested under the Freedom of Information Act earlier this year by a lawyer for a right-wing nonprofit with ties to former Donald Trump adviser Stephen Miller—includes nearly 300 emails and dozens of photographs dating back to 2014, when Biden's son joined the board of the Ukrainian energy firm Burisma despite having no experience in the sector.
Hunter Biden's ties to the country—as well as the contents of a laptop acquired by journalists at the New York Post in late 2020—have inspired widespread speculation in the conservative press that the younger Biden exploited his political connections to enrich himself.
The documents attesting to his role there could be a critical part not only of Biden's story, but also of Trump's, who was impeached by a Democratically-led U.S. House of Representatives for threatening to withhold aid from Ukraine unless its president, Volodymyr Zelensky, agreed to dig up compromising information on the Bidens.
That is, if the president decides to release them.
While the National Archives has already declined to release a number of documents containing sensitive information, Biden himself has 60 days to decide whether to employ his right of executive privilege to prevent the release of the entirety of the documents.
Experts tell Newsweek Biden's decision could be a defining action for a power that dates back to the days of George Washington.
Though presidents have long deployed presidential privilege to protect themselves and their family members—as President Bill Clinton did for first lady Hillary Clinton during the Whitewater scandal in the mid-1990s—Biden's decision could be seen by political opponents as comparable to efforts by President Richard Nixon to protect himself during the Watergate scandal, even though the records in question are the focus of a partisan political group's efforts to discredit his administration.
Particularly as the incoming Republican House majority is already bent on investigating his son.
"The problem [for Biden] is going to be that the justification for denying these records is going to be very weak," said Gary Schmitt, a senior fellow at the American Enterprise Institute and a onetime minority staff director of the U.S. Senate Select Committee on Intelligence.
"When Republicans take over the House, there will be more blood in the water for them to pursue these matters," he added. "So the Biden White House is going to have difficulties not only from a public relations standpoint on why they're keeping something secret, even if there was nothing wrong going on or untoward going on."
Politics aside, Biden could exert his authority to deny the release of the records. But then he faces the prospect of a court battle against the nonprofit, America First Legal, that has already defeated his administration in numerous cases this year.
Notably, the Obama White House lost a federal court case in 2016 when it deployed executive privilege in its challenge of the release of records related to the "Fast and Furious" scandal, where weapons sold by American intelligence officers were later deployed in the murder of a border patrol agent.
Clinton also sought to deploy executive privilege in his fight to prevent the release of records related to the Monica Lewinsky scandal in 1998, only for a judge to rule his claims were outweighed by the necessity of the evidence supporting obstruction of justice charges that were brought against him.
Biden—if he were willing to go to court—would need to make the case that executive privilege to protect his son would overrule the public interest. As of now, it is not clear what that argument would be.
"In this environment, there would have to be a justification, and that justification would have to be compelling," Glenn Altschuler, a professor of history at Cornell University, told Newsweek. "And I don't know what that justification would be."
If Biden did have a compelling argument, Altschuler said, he would need to consider the potential precedent that would be set by using the power of the Oval Office to shield his family members from political embarrassment.
Executive privilege, he noted, is an evolving concept, with its definition constantly in flux and being defined. Biden's decision, he said, will have repercussions not just for his administration, but for each one after.
Especially as his predecessor—former President Donald Trump—is looking to make the case executive privilege applies even after leaving the White House.
"Biden needs to think about the political fallout of a decision to invoke executive privilege," Altschuler said.
"He needs to consider the precedent and what that might mean for a pending conflict with President Trump over his invocation of executive privilege. He needs to consider, as well, whether or not the information that he is fielding is going to come out anyway," he added.