Many House Republicans 'Too Dimwitted' to Wield Power: Wall Street Journal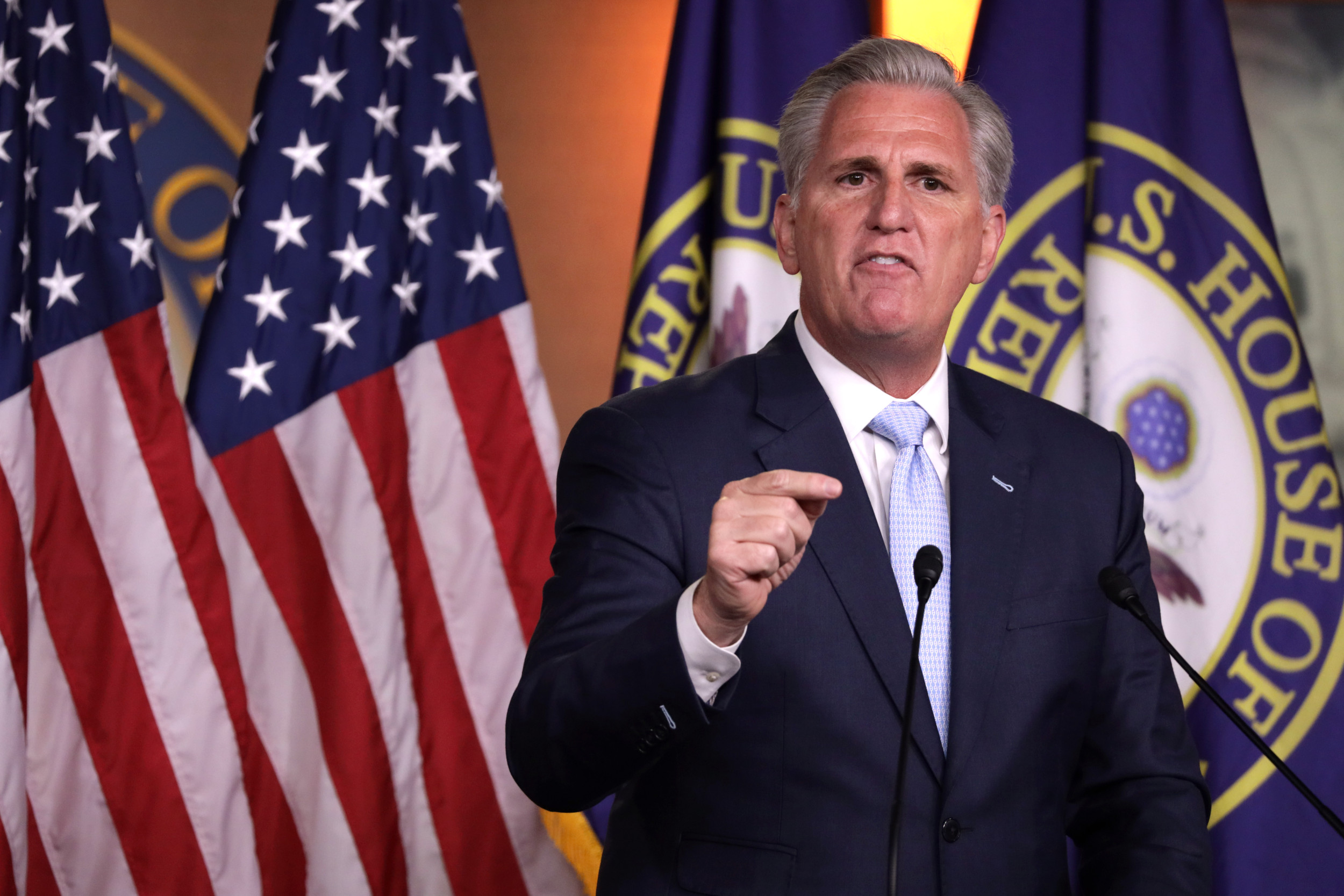 A scathing new editorial from The Wall Street Journal on Saturday decried the leadership conflicts in the House GOP and called some Republican representatives "too dimwitted" to effectively wield political power.
Known as one of the preeminent financial news publications in the United States, the newspaper is also owned by Rupert Murdoch's News Corp, the mass media outfit known for prominent conservative outlets like Fox News and the New York Post. As such, the output of its editorial board is often seen as reflecting the feelings of high-level Republican donors and voting base members.
In the editorial, the board called out the divisions forming in the House GOP as nonsensical, noting that the differences in policy goals being presented by prospective Speaker of the House Kevin McCarthy and his detractors are minimal. With Republicans securing a much thinner House majority margin than expected after their disappointing performance in this year's midterms, McCarthy is reportedly having difficulty obtaining sufficient votes to secure the speakership position, putting the race for House leadership in disarray.
"A handful of other backbenchers say they'll also oppose Mr. McCarthy, which could lead to multiple ballots and perhaps even a Democratic Speaker," the board's piece said. "What's bizarre is that the dissenters don't have major policy differences with Mr. McCarthy or a plausible alternative candidate for Speaker. [Rep. Andy Biggs of Arizona] has no chance. He and his rump group also don't seem to have any constructive reason to oppose Mr. McCarthy beyond a desire to grab the media spotlight or blow everything up."
As noted in the piece, McCarthy's run for House speaker has been challenged by Arizona Representative Andy Biggs. Biggs is the former chairman of the House Freedom Caucus, a group consisting of the most conservative House GOP members and McCarthy's most vocal Republican detractors. Among other positions, Biggs has notably been an outspoken election denier, falsely claiming that the 2020 presidential election results in Arizona are uncertain.
The Journal's editorial board continued, raising concerns that division among a House GOP with only a four-seat majority could spell disaster for the next two years, worrying that Republicans could squander their recent gains due to in-fighting.
"A narrow GOP majority of only 222-213 requires a leader who can enforce party discipline," the board added. "That's how Nancy Pelosi has been able to govern with the mirror-image majority in the last two years. Too many House Republicans are too dimwitted to understand the uses of power and how to wield it. They'd rather rage against the machine to no useful effect."
Newsweek reached out to political coalition analysts and McCarthy's office for comment.