Mary Trump Calls Out GOP's 'Mild' Criticism of Donald Trump on Fuentes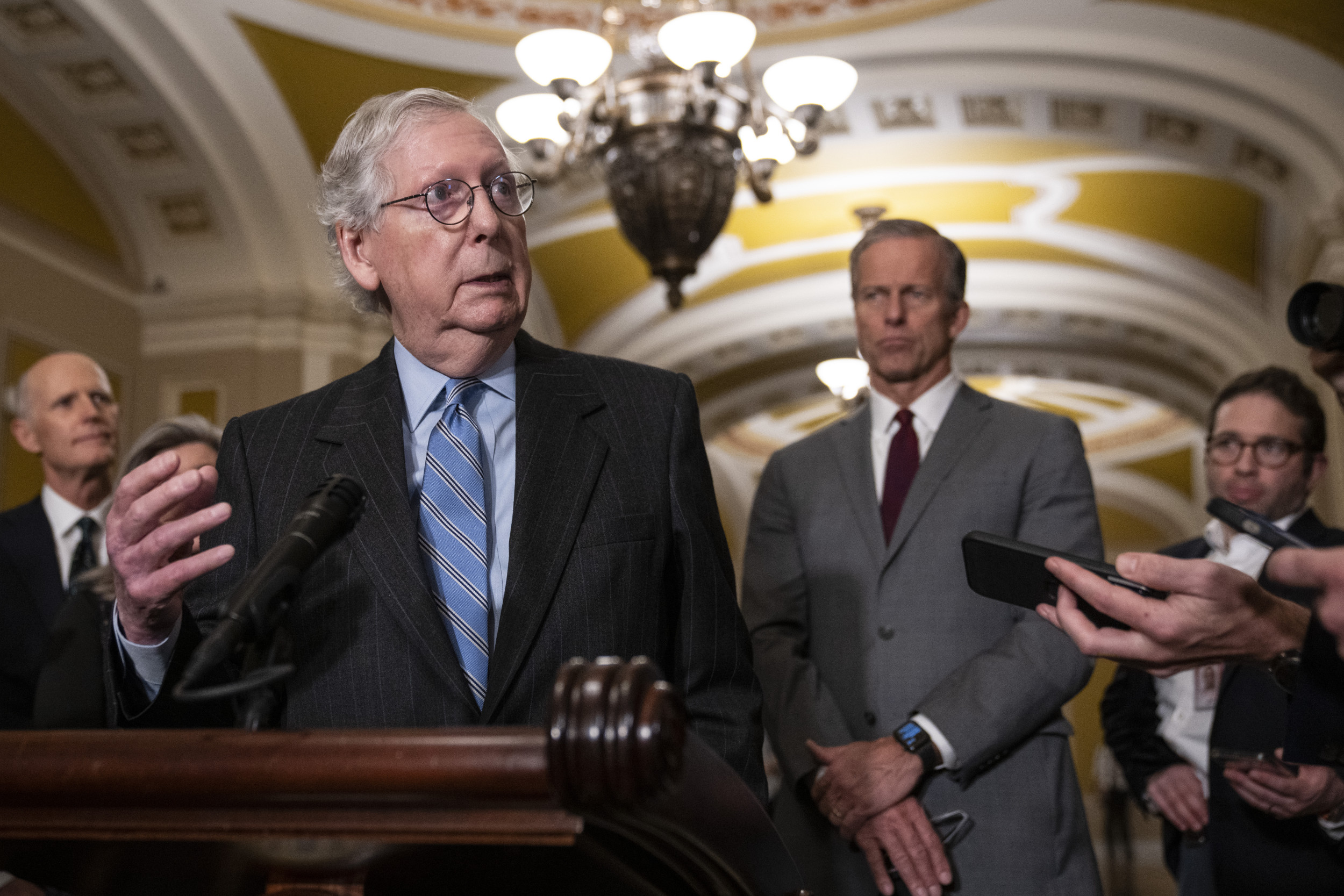 Mary Trump, niece of former President Donald Trump, condemned Republican leadership for "very mildly" addressing her uncle's dinner with far-right activist Nick Fuentes last week.
In a tweet Tuesday, Mary Trump called out the "very small number of Republicans who are (very mildly) criticizing Donald" for the controversial meeting, and wrote that many "are, for the most part, refusing to name him and leaving out the fact that Donald is also a white supremacist and anti-Semite."
"Looking at you, Mitch," she added, referring to Senate Minority Leader Mitch McConnell, a Republican from Kentucky.
Last week, Donald Trump hosted Fuentes alongside rapper Kanye West, who has made his own string of antisemitic comments in recent weeks, at the former president's Mar-a-Lago estate in Florida. The meeting was reportedly to discuss West's business "difficulties," and Trump has said he did not know who Fuentes was prior to the dinner.
The former president, who recently announced his reelection bid for 2024, has received widespread criticism for the dinner on both sides of the aisle, including from GOP leadership. Earlier on Tuesday, McConnell addressed the meeting briefly in a press conference, stating that "there is no room in the Republican Party for antisemitism or white supremacy."
"And anyone meeting with people advocating that point of view, in my judgment, are highly unlikely to ever be elected president," McConnell said.
The senator failed to name Trump in a following question on whether he would support his hypothetical 2024 nomination.
Donald Trump fired back at McConnell's criticism in an exclusive interview with Fox News Tuesday, saying that the Senate leader was "a loser for our nation and for the Republican Party who would not have been re-elected in Kentucky without my endorsement."
Trump also repeated his claim that he "had never heard of" Fuentes prior to the meeting, reported Fox, adding that he "had no idea what his views were, and they weren't expressed at the table in our very quick dinner, or it wouldn't have been accepted."
Other Republican leaders who have spoken out against Trump's meeting include his ex-running mate, former Vice President Mike Pence, who said Monday that he thinks Trump should "apologize" for the dinner. House Minority Leader Kevin McCarthy also addressed the dinner on Tuesday, saying he didn't think "anybody should be spending any time with Nick Fuentes."
Louisiana Republican Senator Bill Cassidy spoke out against Trump's gathering on Twitter Monday, arguing that the meeting "encourages other racist antisemites."
"These attitudes are immoral and should not be entertained," Cassidy tweeted. "This is not the Republican Party."
Newsweek has reached out to McConnell's office for comment.