Michigan State University shooting: 3 killed, 5 injured, suspected gunman is dead, police say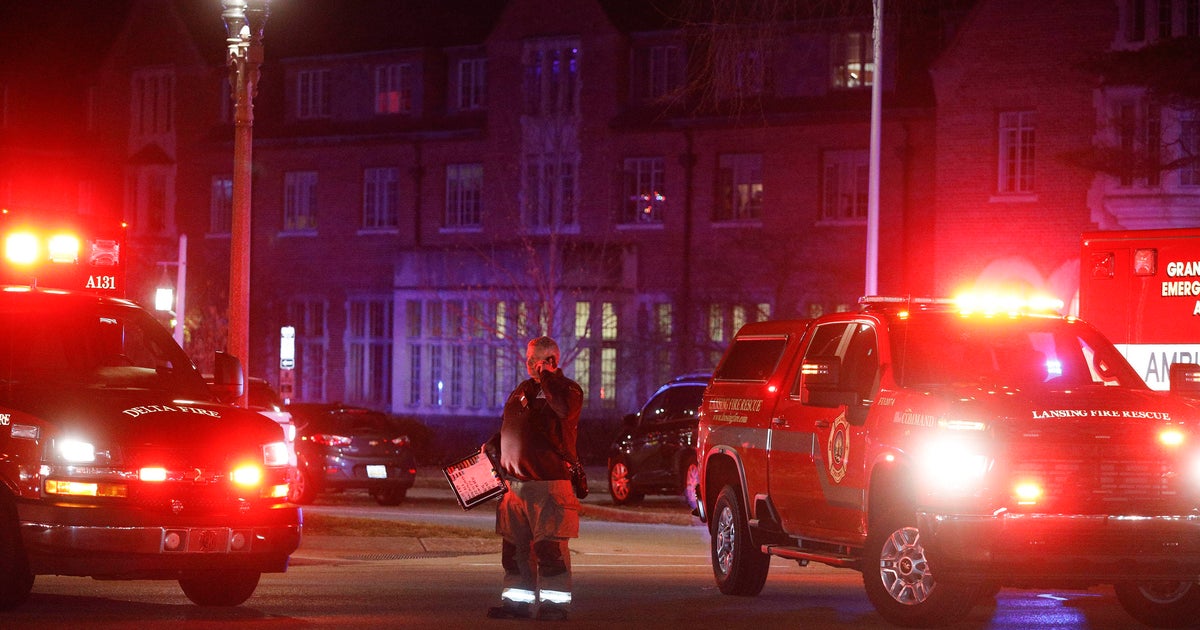 Three people were killed and several others wounded in a shooting at Michigan State University Monday night, authorities said. The suspected shooter is dead of a self-inflicted gunshot wound, police said in a news conference around 12:30 a.m. ET.
"There is no longer a threat on campus," Interim Michigan State Deputy Police Chief Chris Rozman said.
Earlier, police had issued a shelter-in-place order for the East Lansing campus following reports of gunshots fired. The shelter-in-place has now been lifted.
Michigan State Police said the three confirmed dead were in addition to five people who were taken to the hospital. All five were in critical condition, Rozman said. 
Two of the people killed were at Berkey Hall on the campus and the third person was killed at the MSU Union, Rozman said.
The suspect was located off campus and died from a self-inflicted gunshot wound, police said. Officials were working to confirm his identity. They said they had no idea what his motive might have been.
Officials had previously described the suspect as a Black male, short, wearing red shoes, a jean jacket and ball cap, and released photos of the suspect. They said he was believed to have fled on foot.
The victims were transported to Sparrow Hospital, MSU police said.
Police said they received the first 911 calls reporting shots fired at Berkey Hall at about 8:18 p.m. They said police arrived at the scene within minutes and located several victims. Another shooting occurred almost immediately afterward at the nearby Union building and police and EMS tended to victims at that scene as well. There were no other scenes involved, police said, despite some earlier alerts referring to other buildings on campus.
There was an "overwhelming law enforcement response," Rozman said at an earlier news conference Monday evening.
An alert sent shortly after 8:30 p.m. local time urged people to "run, hide, fight," according to CBS Detroit.
Local state officials warned people not to go to the campus. "Please do not go to MSU right now. Yes, its hard to do when you have loved ones on campus or adjacent to the campus. But it is far too dangerous as this armed suspect is moving in the area and police attempt to take them into custody," Michigan State Police Second District posted on Twitter. 
Michigan Gov. Gretchen Whitmer said in a statement that "MSU's campus is a special place for so many, and it is now the site of another senseless act of gun violence. Parents across Michigan were on pins and needles calling their kids to check in on them and tell them they love them. It doesn't have to be this way. … This is a uniquely American problem. … We should not, we cannot, accept living like this. … Spartans will cry and hold each other a little closer. We will mourn the loss of beautiful souls and pray for those fighting for their lives in the hospital."
MSU said all campus activities had been canceled for 48 hours, "including athletics, classes, and all campus-related activities. Please DO NOT come to campus tomorrow."