Montana Sen. Daines Demands Answers From Pentagon Over Closed Air Space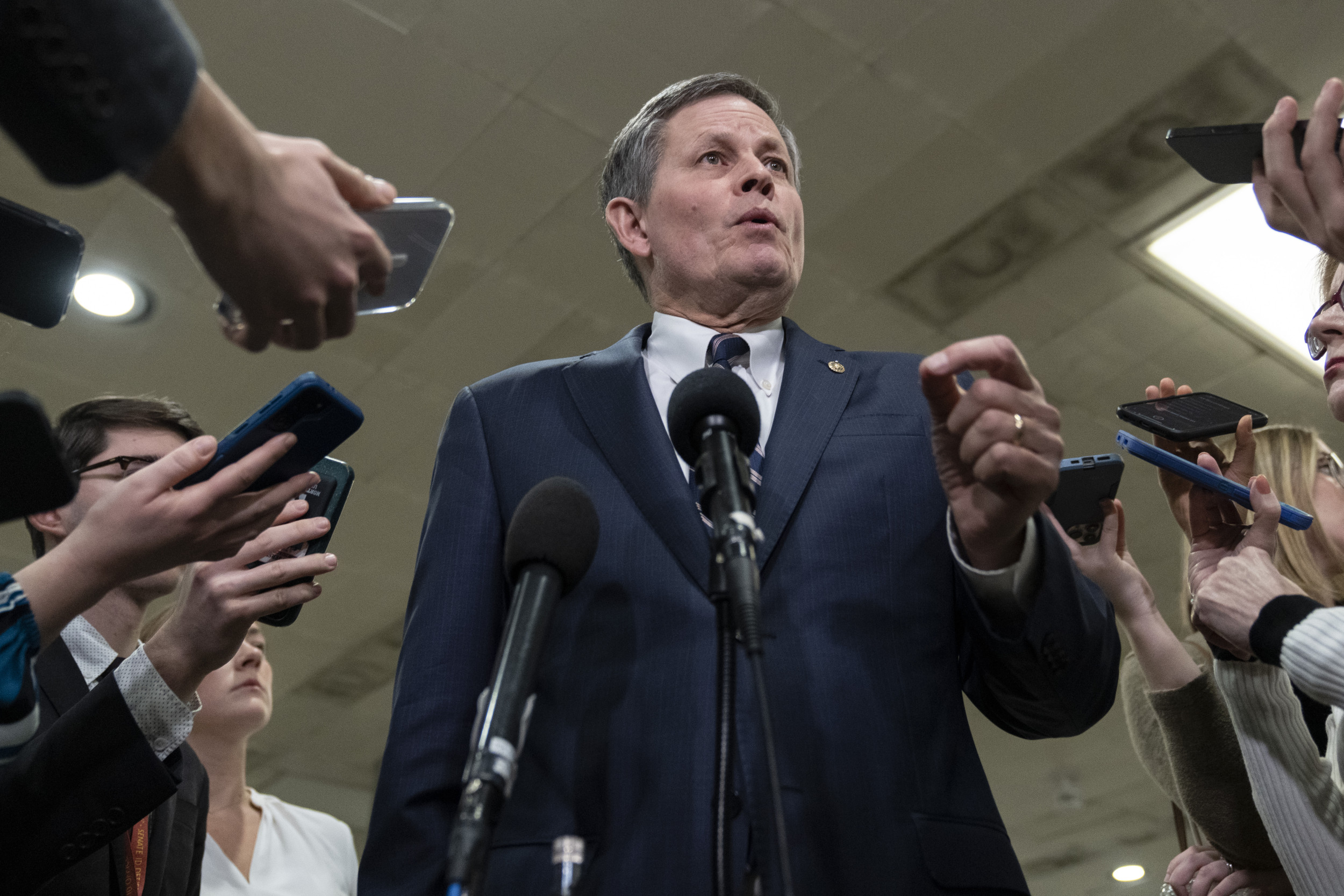 The United States has shot down three objects from the sky over the last seven days. Unidentified objects over North American skies have led to U.S. F-22 fighter jets downing a Chinese balloon last Sunday and two unknown objects in the last two days.
Not long after the U.S. shot down an object over northern Canada on Saturday afternoon, the Federal Aviation Administration (FAA) froze the skies over north central Montana near the town of Havre. There was a reported scramble of F-15 fighters out of Portland, Oregon, and the sight of any aviation near Havre was warned with the threat of deadly force.
The FAA lifted its freeze Saturday evening.
Newsweek reached out to the U.S. Department of Defense, which responded with a statement from the FAA, North American Aerospace Defense Command (NORAD) and United States Northern Command.
There was a temporary flight restriction in central Montana to "ensure the safety of air traffic in the area during NORAD operations."
"NORAD detected a radar anomaly and sent fighter aircraft to investigate. Those aircraft did not identify any object to correlate to the radar hits. NORAD will continue to monitor the situation," the trio of agencies stated.
Montana Sen. Steve Daines said he's in "direct contact with the Pentagon" to get answers on why such high-altitude, unidentifiable objects keep flying close to his state's air space.
"I'm in direct contact with the Pentagon regarding the object in Montana's airspace & will receive frequent updates," Daines tweeted. "Montanans still have questions about the Chinese spy balloon that flew over our state last week. I'll continue to demand answers on these invasions of US airspace."
The Chinese "spy balloon" was first detected over Billings, Montana, and then it drifted across the continental U.S. until it crossed South Carolina. That balloon was destroyed by an F-22 over the Atlantic Ocean, just a few miles off the coast of Myrtle Beach last Sunday.
The Biden Administration spent nearly a week answering questions about the balloon before another U.S. F-22 destroyed an unidentified object over the icy sea north of Alaska on Friday.
On Saturday, Biden ordered another strike, this time on another object in northern Canada, agreed upon by Canadian Prime Minister Justin Trudeau and NORAD.
Alaska Governor Mike Dunleavy issued a statement Friday after the object was shot down, saying it's the "latest intrusion into our airspace raises serious questions about the White House's decision to not shoot down a Chinese spy balloon last week when it was above the Aleutian Chain and prevent it from flying over important military sites in the Lower-48."
"Unlike other states, Alaska is truly on the front lines," Dunleavy said. "Because of our close proximity to our neighbors there is very little margin for error. Russian territory is only a few miles away. We are the one state closest to the Korean Peninsula and China. Alaska is truly on the front lines."
Dunleavy added that his state "remains the most strategic place on earth for both geopolitics and national defense."
"As such, decisions need to be made quickly to preserve the territorial integrity of Alaska and the United States. This incident is further evidence that the military capability of Alaska is robust. An important discussion should ensue about improving those capabilities, including icebreakers, Army, Air Force and Navy capabilities.