Nike Offers to Pay Police to Guard Portland Store From Shoplifters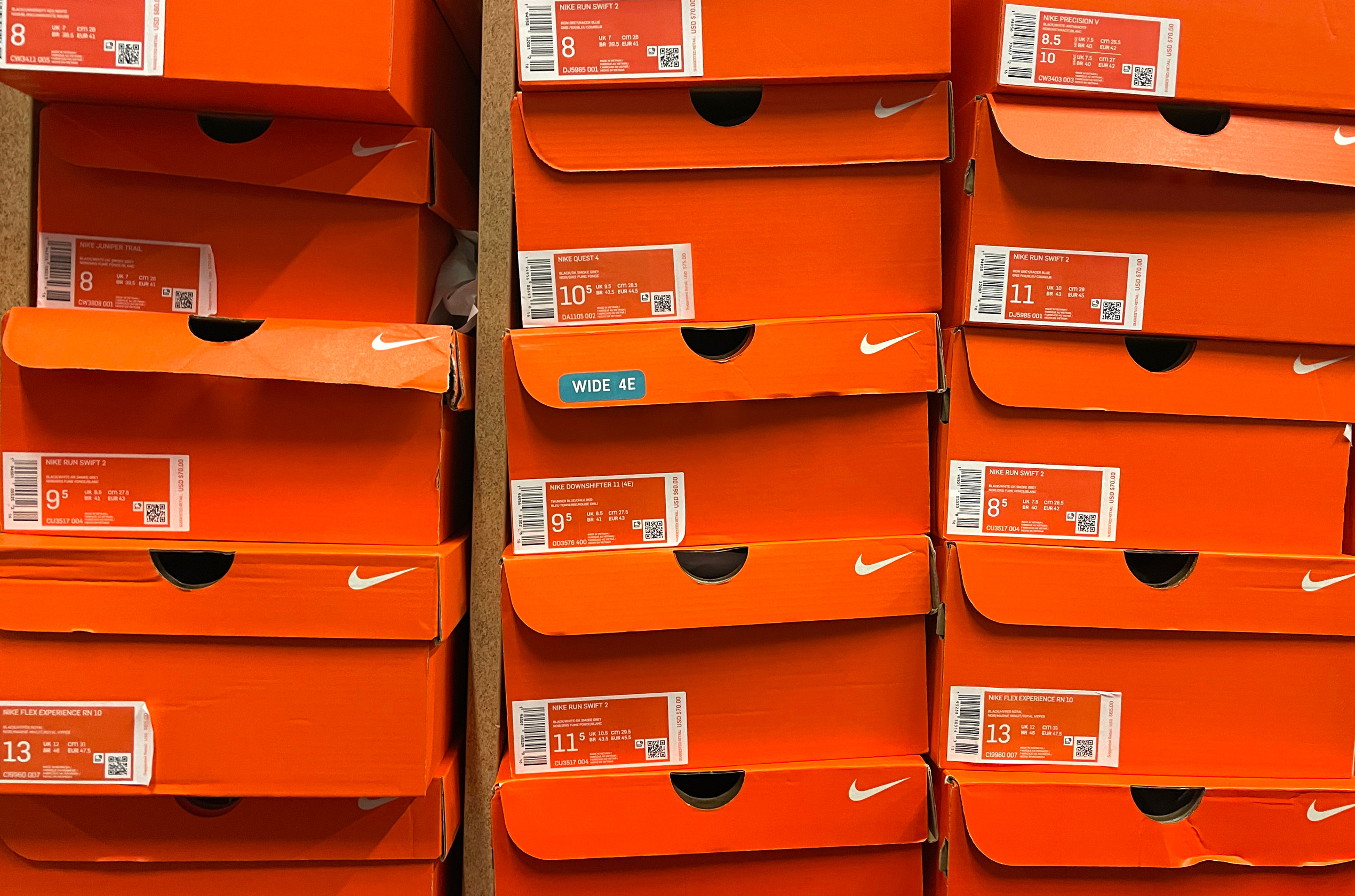 Nike has reportedly offered to pay for police officers to guard its community store in Portland, Oregon, in an effort to combat shoplifting and retail theft.
According to Oregon Live, the footwear manufacturing company sent a letter to Portland Mayor Ted Wheeler earlier this month asking for additional security at its community store, which has been mostly closed to the public, to increase safety. Nike also said in its letter that it would cover the cost of the additional officers needed.
"Because a safe and secure workplace is essential for our employees, consumers, and communities, we have proposed a sustained and coordinated partnership with the City to better protect employees, consumers, and the community surrounding our MLK Community Store," Nike said in a statement to Oregon Live.
The report comes amid a wave of crime in Portland and other parts of the state, which include a rise in homicide and retail theft. According to Oregon Live, in 2022, Portland recorded 101 homicides, which broke the record of 92 from the previous year. A report from the National Retail Federation found that in 2021, "retailers saw an average 26.5% increase in ORC [organized retail crime] incidents in over the previous year."
Meanwhile, data from the Portland Police Bureau showed that from January 2022 to January 2023, there were over 6,000 burglary incidents in the city. The data also showed over 27,000 larceny offenses.
While speaking with Oregon Live this month, Ron Herndon, a civil rights activist, said that he received the letter Nike had sent to Wheeler's office, which details "what Nike needs from the city to protect the public and staff at the store." The news outlet reported that the Nike community store in Northeast Portland has been closed for several weeks. It is currently unclear when or if it will reopen. Nike officials also told Herndon, who worked with the company to bring the brand's first outlet store to the neighborhood, that the store has faced an increase in theft, which is hurting revenue, Oregon Live reported.
Earlier this month, a spokesperson for Wheeler's office confirmed to Oregon Live that they had received a letter from the company. The mayor's economic development director, Andrew Fitzpatrick, told the outlet that "we're collaborating with them to come up with a creative solution to re-open the MLK community store."
However, KGW 8 News in Portland reported last week that internal emails between Fitzpatrick and public safety officials showed that the request by Nike would likely not be fulfilled.
According to the local news station, Fitzpatrick sent Nike's letter to several other officials in Wheeler's office saying that the company was "again asking for off-duty PPB [Portland Police Bureau] officers."
In response, Stephanie Howard, the director of community safety, responded by saying, "We already rely heavily on OT [overtime] to reach minimum staffing levels for regular shifts, so there is no way we could provide dedicated officers to any business, regardless of its willingness to pay for the costs."
Newsweek reached out to Nike and Wheeler's office for comment.