Nikki Haley Teases 2024 Run: 'Time for New Leadership'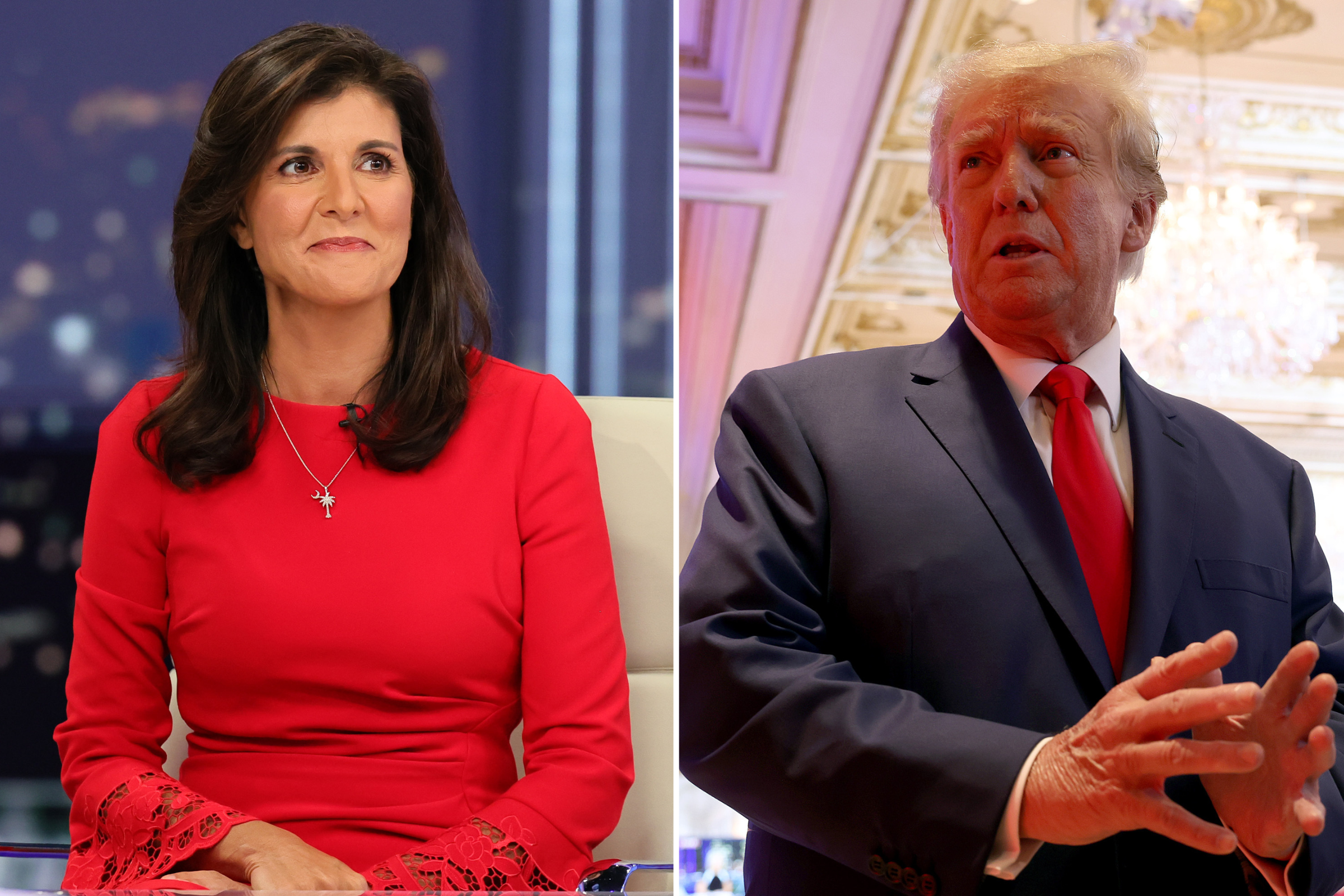 Nikki Haley suggested she may challenge former President Donald Trump in the 2024 Republican presidential primary.
Haley, who formerly served as Trump's ambassador to the United Nations and the governor of South Carolina, hinted at the challenge during a Fox News interview on Friday. Haley has long been viewed as a potential presidential candidate and is seen as a more mainstream conservative compared to Trump. After leaving his administration, she has maintained public support for the former president, but has quietly distanced herself from him.
Should Haley announce a presidential bid, she would become the first high-profile Republican to run against Trump, who announced his bid last November. Although Trump remains popular among many Republicans, his campaign has faced turmoil from the start, as he has dealt with legal woes, scandals, and backlash from the GOP's weaker-than-expected midterm election showing.
Fox News host Sean Hannity pressed Haley on whether she plans to challenge Trump on Friday.
"Yes, we are leaning in. Look—it is time for a new generation. It is time for more leadership. It is time for the fact that we really start to take our country back," Haley said, adding that she believes the country cannot "have another term of Joe Biden."
Haley also took a veiled swipe at Trump, pointing out that he never won the popular vote despite narrowly carrying the Electoral College in 2016.
"And we have to remember, too—we have lost the lasts seven out of eight popular votes for president," Haley said. "It is time that we get a Republican in there that can lead and that can win a general election."
Following her interview with Hannity, Haley wrote in a tweet: "It's time for a new generation. It's time for new leadership. And it's time to take our country back."
Tobe Berkovitz, an associate professor of Advertising Emeritus at Boston University, told Newsweek on Saturday that he believes Haley throwing her name in the ring so early is a "smart move." Haley may be able to form inroads with some GOP voters by casting herself as a candidate who would be able to win the general election while still carrying on Trump's policies, he said.
"People who voted for Trump, but want to see a Republican president, and think Trump has just poisoned the well for Republicans between the off-year election and the presidential election…some of them might think, 'I like Trump, but we need a Republican winner, and I'm not sure Trump's one of them,'" Berkovitz said.
Still, he noted many "devoted" Trump voters in the primary will continue to stick with the former president. He explained Haley could differentiate herself from Trump by speaking highly of herself, rather than attacking Trump.
"Trump, of course, will attack her. That's his nature. She needs to be smart," Berkovitz said. "There's an old saying, 'Never wrestle with a pig.' But Trump makes it really hard not to wrestle with him. That will be one of her challenges."
Earlier this week, Haley also floated a presidential campaign during an interview with Bret Baier, highlighting her electoral record of never losing as a success.
Polls have found Haley winning single-digit support in a GOP primary. The most recent polling on the race, conducted by Big Village from January 18 to 20, found 3 percent of likely voters backing her—but that number doubled when Trump was excluded from the race. The poll surveyed about 1,000 adults and had a margin of error of plus or minus 3.1 percentage points.
Newsweek reached out to Haley's Stand for America organization for comment.