Pete Buttigieg Breaks Silence After Criticism Over Ohio Train Derailment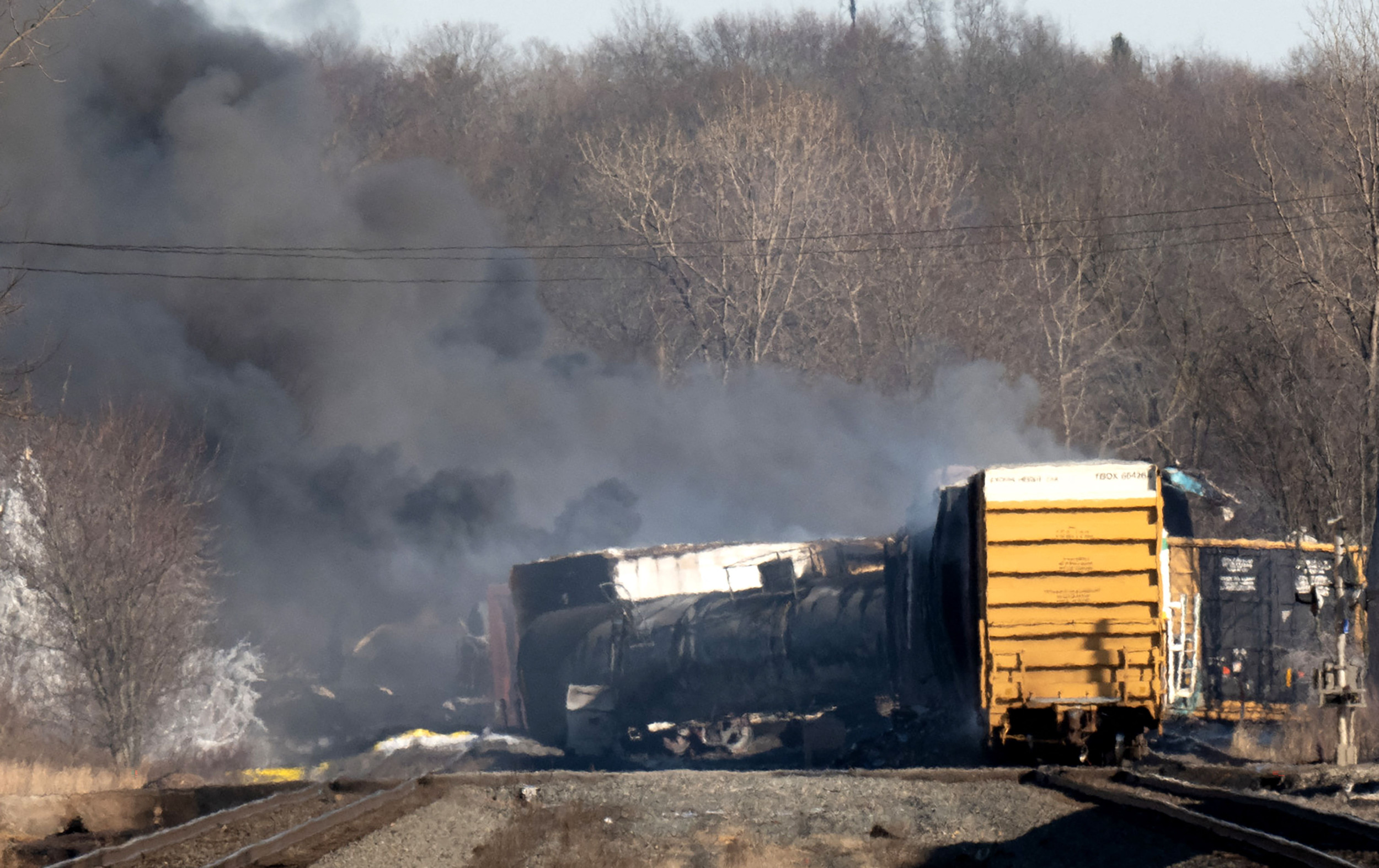 Transportation Secretary Pete Buttigieg has spoken out after a train containing hazardous materials derailed on February 3, in the Ohio town of East Palestine, close to the border with Pennsylvania.
Around 5,000 people have been evacuated from a one by two mile area surrounding East Palestine, on the orders of the Ohio and Pennsylvania state governors.
On Monday, authorities blew holes in five railway carts to drain them of vinyl chloride, a colorless gas, amidst fears it could explode.
Buttigieg gave a Twitter update on Monday evening, in which he said the federal Environmental Protection Agency (EPA) was conducting tests for volatile organic compounds (VOCs) and "other chemicals of concern."
He said: "I continue to be concerned about the impacts of the Feb 3 train derailment near East Palestine, OH, and the effects on families in the ten days since their lives were upended through no fault of their own. It's important that families have access to useful & accurate information."
Buttigieg continued: "USDOT [Department of Transportation] has been supporting the investigation led by The National Transportation Safety Board (NTSB). Our Federal Rail Administration and Pipelines and Hazardous Materials teams were onsite within hours of the initial incident and continue to be actively engaged.
"We will look to these investigation results & based on them, use all relevant authorities to ensure accountability and continue to support safety.
"In the meantime, our Federal partners at EPA are onsite and monitoring indoor and outdoor air quality to test for VOCs and other chemicals of concern.
"EPA has screened 291 homes and no detections were identified—and 181 homes remain."
Buttigieg added concerned citizens in the affected area can request a screening by calling 330-849-3919.
This is a developing story and will be updated.