Philadelphia Flyer Ivan Provorov Blasted for Pride Night Refusal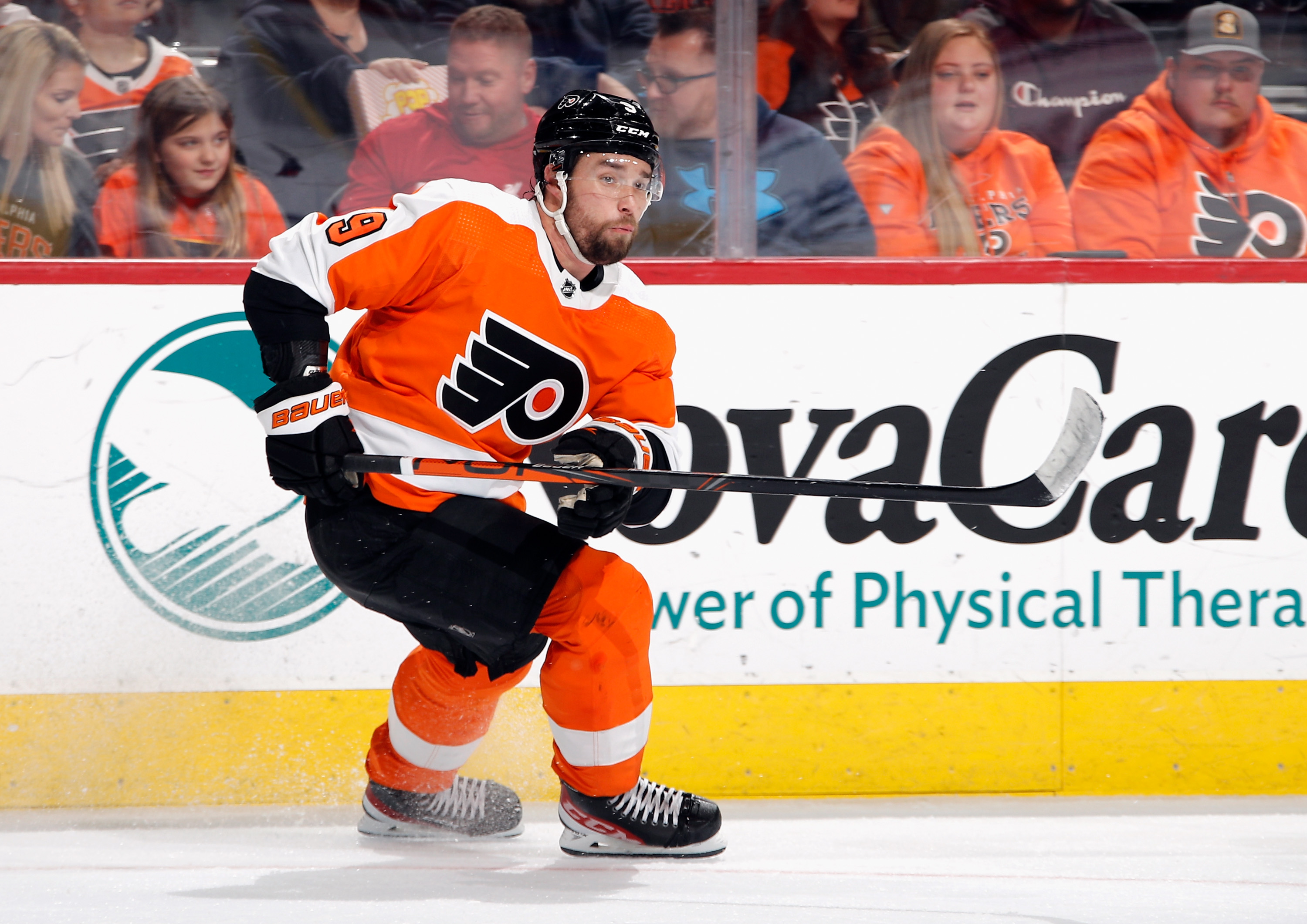 The Philadelphia Flyers spent part of Tuesday night's home game against the Anaheim Ducks as a way to pay respect to the LGBTQ community. One Flyers player wanted no part of it, though.
Flyers defenseman Ivan Provorov, a 26-year-old from Russia, decided to not skate through warmups wearing a Pride sweater or use a stick wrapped in multi-colored tape to honor the LGBTQ community.
He claimed religious reasons for his absence in pre-game activities but later said he respected "everybody."
"I respect everybody and I respect everybody's choices," Provorov said before reporters, according to CBS News. "My choice is to stay true to myself and my religion. That's all I'm going to say."
Provorov, who is Russian Orthodox, did not answer any other questions about his refusal to participate in the warmups preceding his team's, 5-2, win over Anaheim.
Provorov was slammed on social media and given body checks on Twitter for his refusal to participate in warmups with the LGBTQ community in mind. Here are some of the comments.
"The Flyers, like every team in the NHL, have LGBTQ+ identifying fans. Ivan Provorov just told them all that he doesn't think they belong in hockey. Disgusting," hockey writer Mike Stephens tweeted.
"Ivan Provorov was allowed to play in a game for the Philadelphia Flyers – the organization that was the first to say that you will be removed from the arena if you utter a homophobic slur – after refusing to wear a Pride logo for warm ups.
"What an absolute disgrace," another tweeted.
Provorov's coach, John Tortorella, said he respected his player's beliefs and stood behind him. Tortorella said there wasn't even a consideration of benching Provorov (also called "Provy") for his actions.
"With Provy, he's being true to himself and to his religion. This has to do with his belief and his religion. It's one thing I respect about Provy, he's always true to himself. That's where I'm at with that," Tortorella said.
The Flyers released a statement after the game saying it will continue to support the LGBTQ community.
"The Philadelphia Flyers organization is committed to inclusivity and is proud to support the LGBTQ+ community. Many of our players are active in their support of local LGBTQ+ organizations, and we were proud to host our annual Pride Night again this year. The Flyers will continue to be strong advocates for inclusivity and the LGBTQ+ community."
The Flyers are 19-19-7 after Tuesday night's win, which puts them in seventh place in the NHL Eastern Conference's Metropolitan Division.
Newsweek reached out to the Flyers for comment.