Prince Harry and Meghan Markle Should Not Lose Titles—Nearly Half of U.S.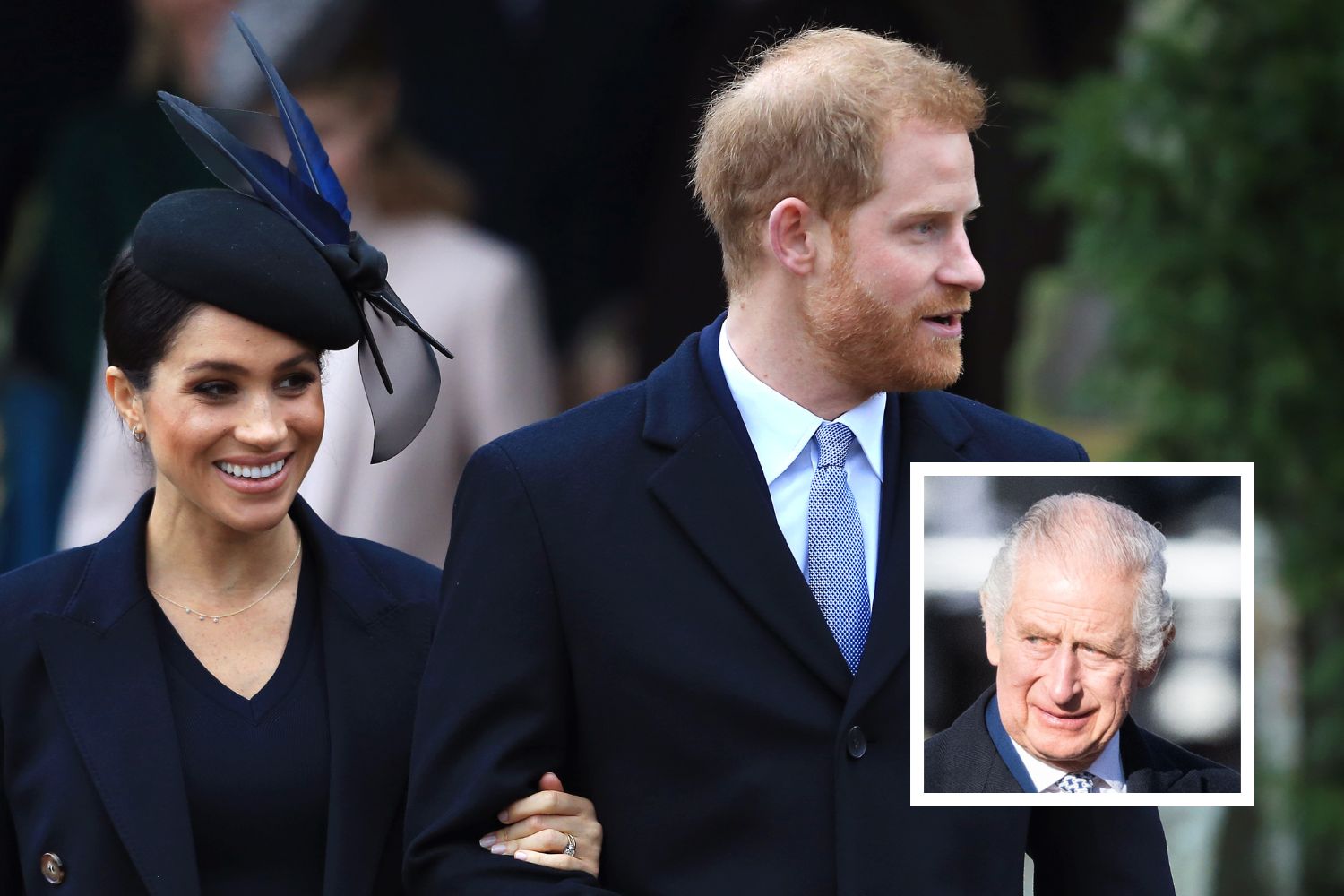 Prince Harry and Meghan Markle should keep their royal titles, despite calls for King Charles III to strip them away, according to nearly half of Americans in polling for Newsweek.
The couple became Duke and Duchess of Sussex when they married in May 2018 but critics have more recently accused them of trading off the titles while launching a broadside against the Monarchy.
Redfield & Wilton asked 1,500 U.S. adults whether the couple should lose their remaining royal titles, and 43 percent said "no."
That compared to 27 percent who said "yes" and 30 percent who said "don't know."
The American viewpoint contrasts with Britain, where 44 percent think they should be stripped of their titles and 19 percent think they should not, according to separate polling by findoutnow (a consumer and social affairs research company) for The Mail on Sunday, published on December 11.
The data comes as Buckingham Palace braces for the second part of the couple's Netflix documentary, Harry & Meghan, to drop on Thursday, December 15.
Calls for Prince Harry and Meghan Markle to Be Stripped of Titles
Harry and Meghan were stripped of a raft of honorary titles and patronages in February 2021, including most notably, the prince's coveted role as Captain General of the Royal Marines.
A month later, the couple's Oprah Winfrey interview was broadcast, leveling significant allegations at Harry's family, including that an unnamed royal made racist comments about their unborn child.
However, commentators ranging from Piers Morgan to Dan Wootton as well as Republican Congressman Jason Smith, of Missouri, had already been calling for the royal family to remove their duke and duchess titles after they quit royal life in January 2020, completing their final jobs that March.
Smith wrote to U.K. ambassador to the U.S. Karen Pierce in October 2020 to complain about the couple commenting on that year's Presidential election: "By allowing the Duke and Duchess of Sussex to retain their titles, and these political comments to continue, the British Government is effectively condoning interference in the 2020 United States Presidential Election from officials at the highest level of the British establishment."
Perhaps most prominent among more recent calls, however, was former President Donald Trump who told Piers Morgan Uncensored in April, 2022: "The only thing I disagree with the Queen on, probably one of the only things ever, is that I think she should have said, 'if that's your choice, fine, but you no longer have titles.'"
Backbench Conservative Party lawmakers have also proposed legislation to allow King Charles III to strip royals of their titles. However, laws proposed by MPs outside government, known as Private Members' bills, frequently fail as they usually need government support to pass through both houses or parliament.
Charles Rae, a former royal correspondent for The Sun, recently told GB News: "It's interesting that the King cannot strip his family members of their titles. It's got to be done by an Act of Parliament. The problem with Private Members' bills is they rarely go through unless the Government supports them."
Harry & Meghan New Episodes—When They Drop
Part II of Harry & Meghan is due to be released on December 15 and is likely to be more explosive than the first part, which took the timeline from the start of the couple's relationship all the way to their May 2018 wedding.
Episodes four to six will pick up the timeline at a point when royal relations began to disintegrate and during the era when Meghan was accused in an email from the Kensington Palace communications secretary of bullying her staff, though it is yet to be seen how much of this the couple will address.
Harry and Meghan told Oprah Winfrey in their March 2021 tell-all interview how their tour of Australia and the South Pacific in October 2018 marked a turning point in relations with the royals.
Meghan also said a story published in November 2018 accusing her of making Kate Middleton cry led to an onslaught of negativity towards her in the media.
A trailer has already revealed Prince Harry suggesting the palace leaked stories to preserve the royal hierarchy.
Viewers will have to tune in on December 15 if they want to see whether he goes so far as accusing a family member of leaking the story that Meghan says led ultimately to her experiencing suicidal thoughts in January 2019.