Prince Harry Reciprocating King's Title 'Olive Branch' Could Prove Good PR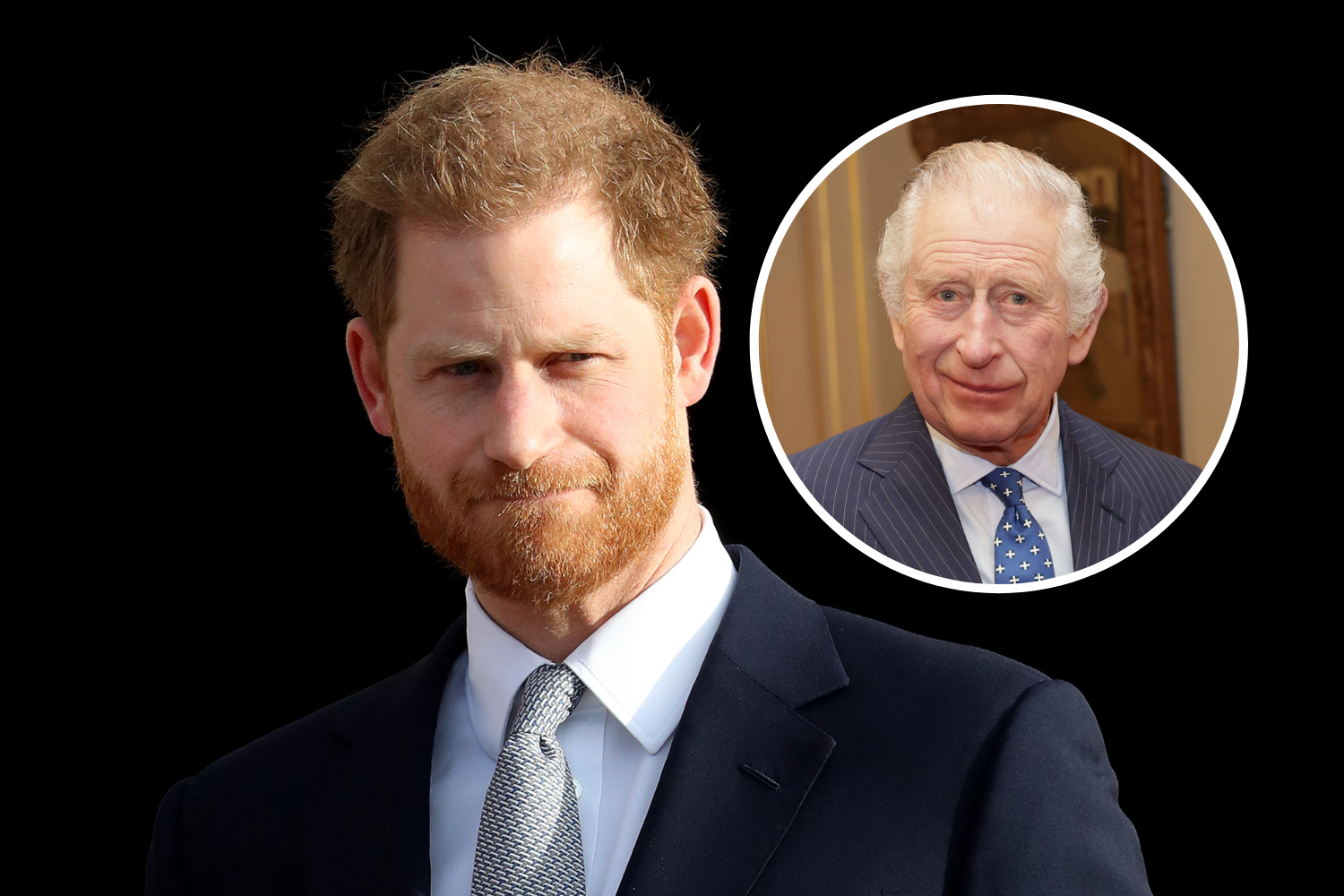 Prince Harry and Meghan Markle could help their public image by appearing to reciprocate King Charles III's olive branch in allowing their children to use their prince and princess titles at a time when their approval ratings have plunged, according to a new episode of Newsweek's The Royal Report podcast.
The Duke and Duchess of Sussex confirmed last week that their children, Archie, 3, and Lilibet, 1, have been entitled to be known as Prince Archie and Princess Lilibet since the day their grandfather, King Charles, became the monarch last September.
The couple used the title for the first time on March 8, announcing via a spokesperson that "Princess Lilibet" had been christened in a private service in California.
There had been widespread debate and speculation over whether and when Archie and Lilibet could use these titles, with some commentators suggesting that ultimately the king would have a say in the issue.
After the Sussexes' christening announcement, Buckingham Palace told the press that they would be updating their official websites to reflect the new titles. Not all royals who are princes and princesses are known as such. Other members of the royal family, such as the children of Prince Edward, legally have their prince and princess titles but choose not to use them.
"I guess it's a good sign," chief royal correspondent Jack Royston said of the titles' decision on The Royal Report, suggesting that it could be a positive move towards bridging the well documented fractured relationship between Harry and King Charles.
"You could interpret it as an olive branch that this, this kind of act of disinheritance was not performed on Archie and Lilibet […] Obviously they don't have security, but they are now prince and princess."
"I wonder whether a reciprocal olive branch from Harry and Meghan might actually help to alleviate some of the fatigue that I think the American public are feeling in relation to the negative aspects of Harry and Meghan?" he asked.
"In other words, if it is a good thing and a positive thing that they've been given these titles, such a positive thing that you want to announce it publicly so the people know, then doesn't it make sense to actually say something positive about it? To actually explain, for example, why you chose to use the titles?"
Since the announcement that the couple would use their children's titles which they described as a "birthright," there has been debate over why they would do this, considering their repeated criticisms of the monarchy and Meghan's commentary to Oprah Winfrey that titles come with negative aspects.
"I just think that it's an opportunity to say something positive, to provide the kind of the other side of the story, another narrative beyond the negative," he went on to add.
In recent months, Harry and Meghan have seen their net approval rating in both the U.S. and the U.K. steadily decline. This has dramatically dropped with the release of each of the couple's recent bombshell media projects.
Data collected by strategists Redfield & Wilton found that between November 2022 and March 2023, Prince Harry's net approval rating has dropped 37 points in the U.K., now standing at -22. Meghan's has also seen a decrease of 31 points leaving her with a net approval rating of -33.
The data tells a similar story among Americans, with their stateside popularity being at an all-time low.
In February, Harry's U.S. net approval rating was -10 and Meghan's -17. That's a dramatic drop from +38 for Harry in December 2022 and +23 for Meghan.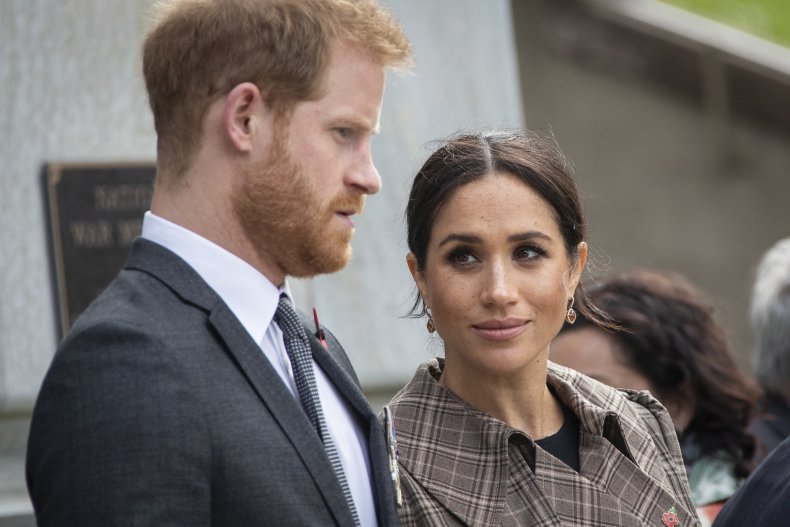 This leaves the couple at an important crossroads on how to rebuild their popularity with the public, and Lilibet's christening, Royston suggests, could have been a prime opportunity to earn some goodwill.
"There is a growing sense in the American media now, particularly among comedians, that Harry and Meghan are, you know, some people use the phrase 'professional victims', that they complain a lot. So why not give us the something new?" he noted.
"Why not give us something slightly different? Why not say something positive? Why not kind of explain why it is you're using these titles? Why it is that you think it's a positive thing? And yeah, I think that would help them. I don't think that it would be seen as a bad thing. I think it would actually help provide an antidote to the relentless negativity."
Harry and Meghan could reunite with the British royal family in May for King Charles' coronation which would mark their first return to the country since Queen Elizabeth II's death and funeral events.
A spokesperson for the couple confirmed earlier this month that they had been approached by Charles' office about the coronation arrangements. The date, May 6, is also an important milestone for the couple for another reason, it also marks their son, Archie's, fourth birthday.
Harry and Meghan have not yet confirmed if they will travel to Britain for the celebrations.
James Crawford-Smith is Newsweek's royal reporter based in London. You can find him on Twitter at @jrcrawfordsmith and read his stories on Newsweek's The Royals Facebook page.
Do you have a question about King Charles III, William and Kate, Meghan and Harry or their family that you would like our experienced royal correspondents to answer? Email royals@newsweek.com. We'd love to hear from you.