Putin Reprimands Kremlin Official During Tense Exchange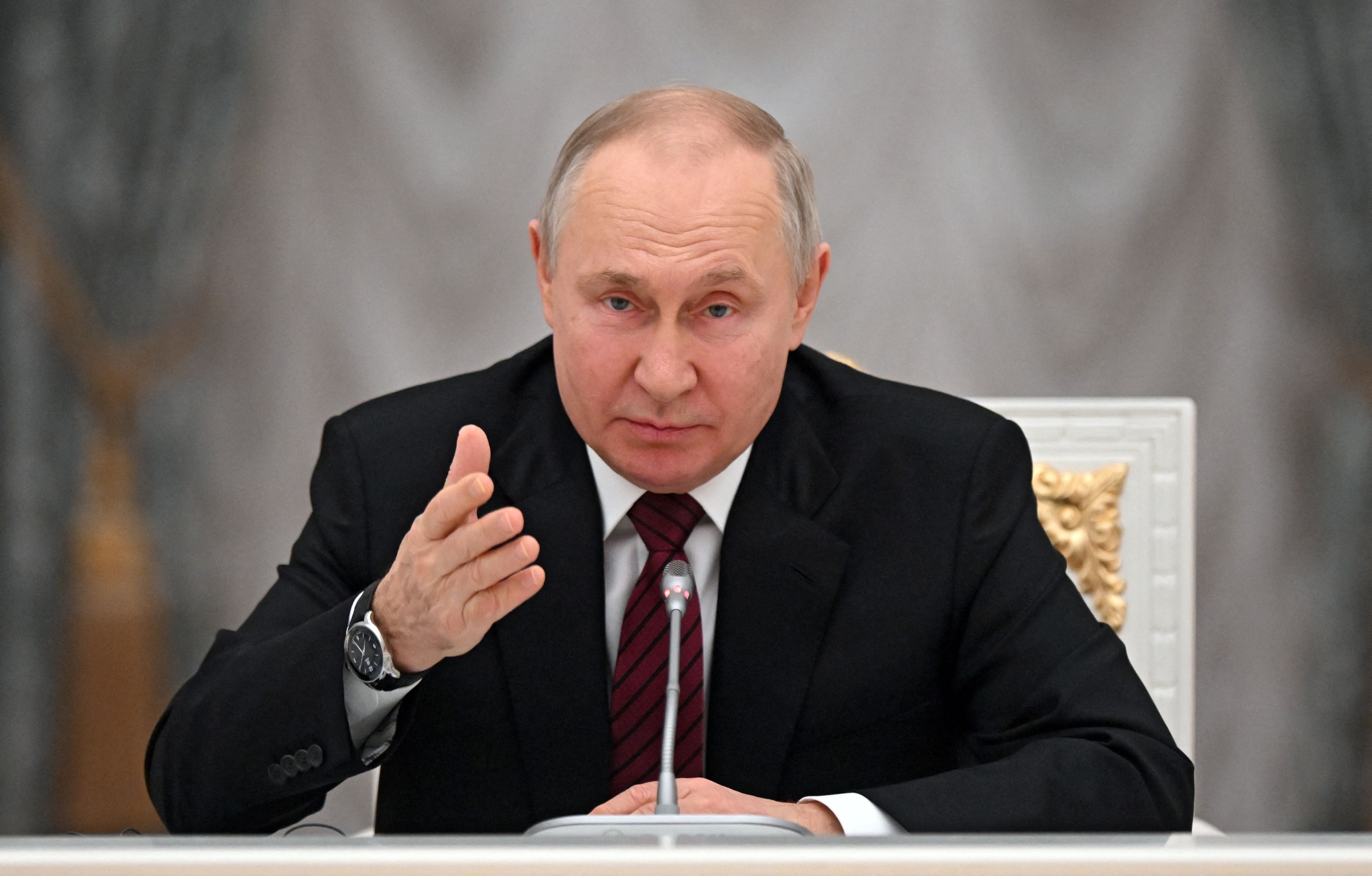 Russian President Vladimir Putin had a stern response after a Kremlin official implied that Russia wasn't the best country in the world during a recent government meeting.
Tensions have escalated as Ukraine and Russia prepare for a renewed offensive as the one-year anniversary of Russia's invasion of the war-torn country approaches later this month. Ukraine has continued to request military support from Western countries—seeking tanks, long-range missile systems, and F-16 fighter jets—to aid in its continued defense against Russia. Moscow has made plans as well, with rumors circulating of another mobilization. However, Russia is facing challenges on its own territory as well, with Western sanctions impacting businesses that have made many companies leave the country as a result of the war.
According to a webpage published on Thursday by the Kremlin, the purpose of the meeting chaired by Putin was to establish a stronger domestic market for Russian companies. Despite the challenges of needing to rely solely on domestic companies, Putin continues to maintain that Russia is the best country in the world. His opinion was solidified during the meeting when he responded harshly to Robert Urazov, head of the Kremlin's Agency for Strategic Initiatives (ASI).
According to a video of the exchange that was posted to Twitter on Thursday with English subtitles, Urazov allegedly suggested that other nations were "the best in the world." Putin didn't take kindly to the remark.
"As you were speaking just now, you said this phrase: 'In other countries, the best in the world," Putin said. "And you went on. So the best country in the world is Russia. I hope you simply misspoke."
The video, which was shared by Anton Gerashchenko, an adviser to the Minister of Internal Affairs of Ukraine, shows Urazov giving a nervous smile before the video ends. The clip has been viewed over 230,000 times as of Friday morning.
According to the Kremlin's webpage, Putin alluded to companies in Russia leaving the country due to Western sanctions and the war in Ukraine. The Russian leader suggested that the companies didn't want to leave, but had to do so under direction from their respective governments.
"Perhaps some people thought that all this would collapse and fall apart in our hands. But nothing like this is happening—nothing has collapsed and nothing is falling apart," the statement said. "Our companies, our businesspeople are picking up these companies or even branches and continuing this work with success."
In the meeting, Putin was seeking ASI input to create a better system to promote domestic Russian companies to ensure competition in foreign markets.
"Naturally, we should be striving for this because being limited to the domestic market is not the best scenario," the statement said on the Kremlin's webpage.
After the meeting, Urazov retracted his words in a statement on Thursday to Russian state media news site, Gazeta. The outlet reported that Urazov admitted he made a mistake in his speech and his words didn't reflect his true beliefs about Russia.
"Mistakes exist to correct them. I will watch my speech more closely, nothing more," he was quoted in Gazeta's article. "I absolutely believe sincerely that our country is the best. This is the best place to realize your own capabilities."
Newsweek reached out to Putin's press office for comment.