Putin Risks 'Financial Predicament' as War Drains Russia's Budget: ISW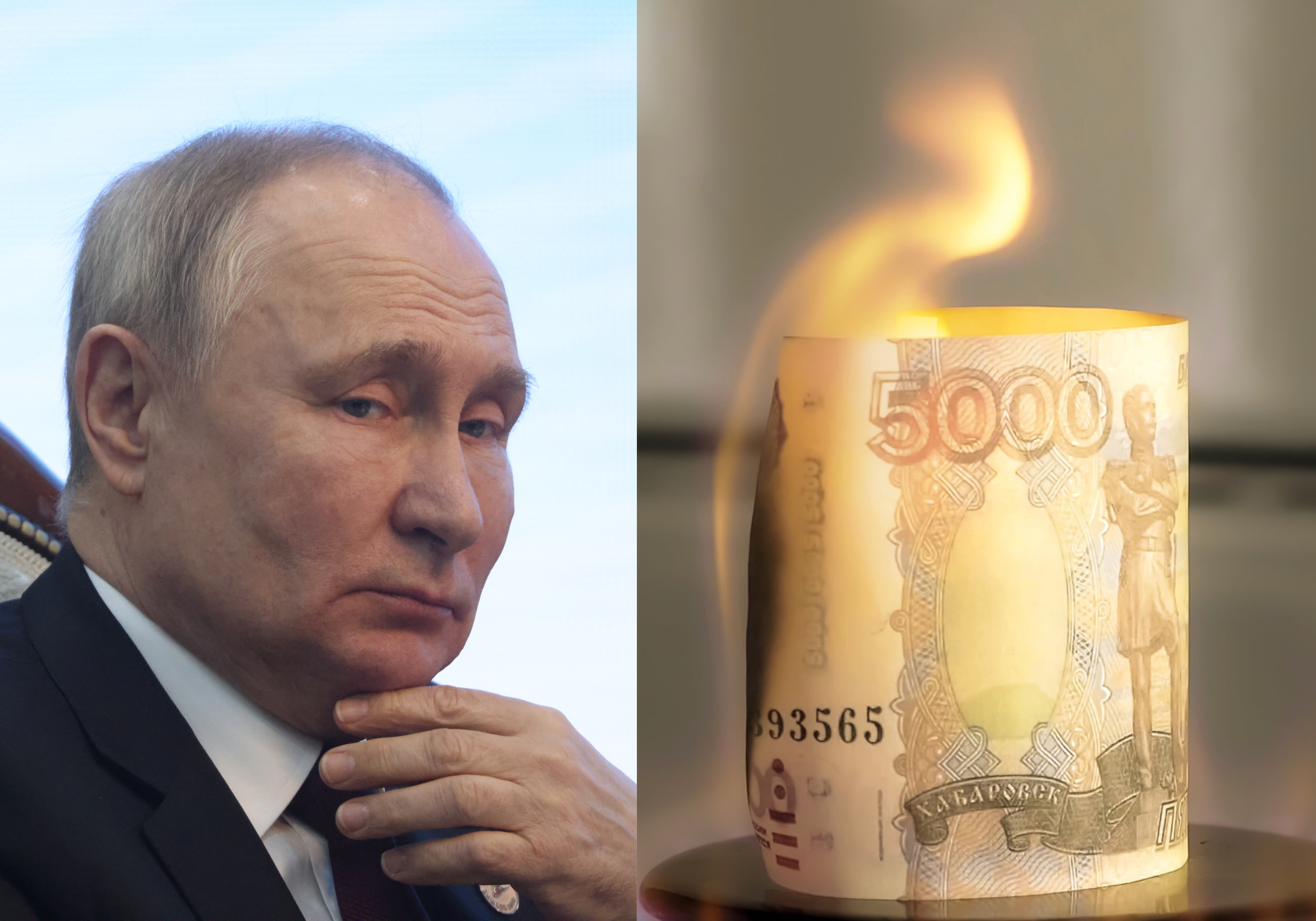 Russian President Vladimir Putin could soon be facing a "financial predicament" due to the ever-increasing cost of the war in Ukraine, according to the Institute for the Study of War (ISW).
An ISW report published Monday suggests that money spent to support Putin's "maximalist goals in Ukraine" could force Russia to "defund" other programs domestically and abroad. Putin's unwillingness to make any short-term "sacrifice" and the drain on resources caused by the war could reportedly "undermine" his "geopolitical campaigns worldwide."
The report notes that the British Ministry of Defense (MoD) recently found Putin had signed a law allocating 11 trillion rubles (approximately $143 billion) to defense, security and law enforcement. The allocation represents about 8 percent of Russia's gross domestic product in 2021 and more than 30 percent of the country's entire budget for the 2023 fiscal year.
"Putin is thus continuing to drain his budget into his war in Ukraine and may need to defund other international or domestic campaigns in the process," the ISW report states. "Russian forces have been moving equipment and personnel from other conflict zones such as Syria and Nagorno-Karabakh and may deprioritize other combat and soft-power engagements in favor of sustaining a protracted war in Ukraine."
"Putin is seemingly still unwilling to sacrifice his geopolitical initiatives in the short-term," it continues. "[He] risks facing a financial predicament in which he will not be able to balance maximalist goals in Ukraine with his global power projection campaigns."
The report goes on to say that Putin's spending on programs outside of Ukraine had "upset" some prominent pro-war Russian military bloggers who previously complained that his priorities were "failing to provide for Russian forces on the battlefield."
The MoD assessment of the situation, which came in the form of an intelligence update released on Saturday night, also suggested that Putin's 2023 budget allocation would likely result in Russia struggling to spend on programs away from the battlefield.
"The budget approved by Putin is likely over-optimistic in its expectation of revenue and spending in 2023," the intelligence update says. "Therefore, other parts of Russia's budget are likely to come under increasing pressure to support the costs of the war."
There have been other indications that financial woes have already had an impact on Russia's ability to effectively wage war. In early November, ISW reported that the Kremlin had been having difficulties paying soldiers bonuses that were promised to those who joined the war effort, leading to "increasing social tensions within Russian society."
Last month's ISW report predicted that the Russian government would "likely need to tap into the federal budget more heavily soon," despite "attempting to deflect" the financial burden to Russian citizens.
Newsweek has reached out to the Russian government for comment.