Putin Risks Losing Support of Allies Over Failing Donetsk Campaign—Report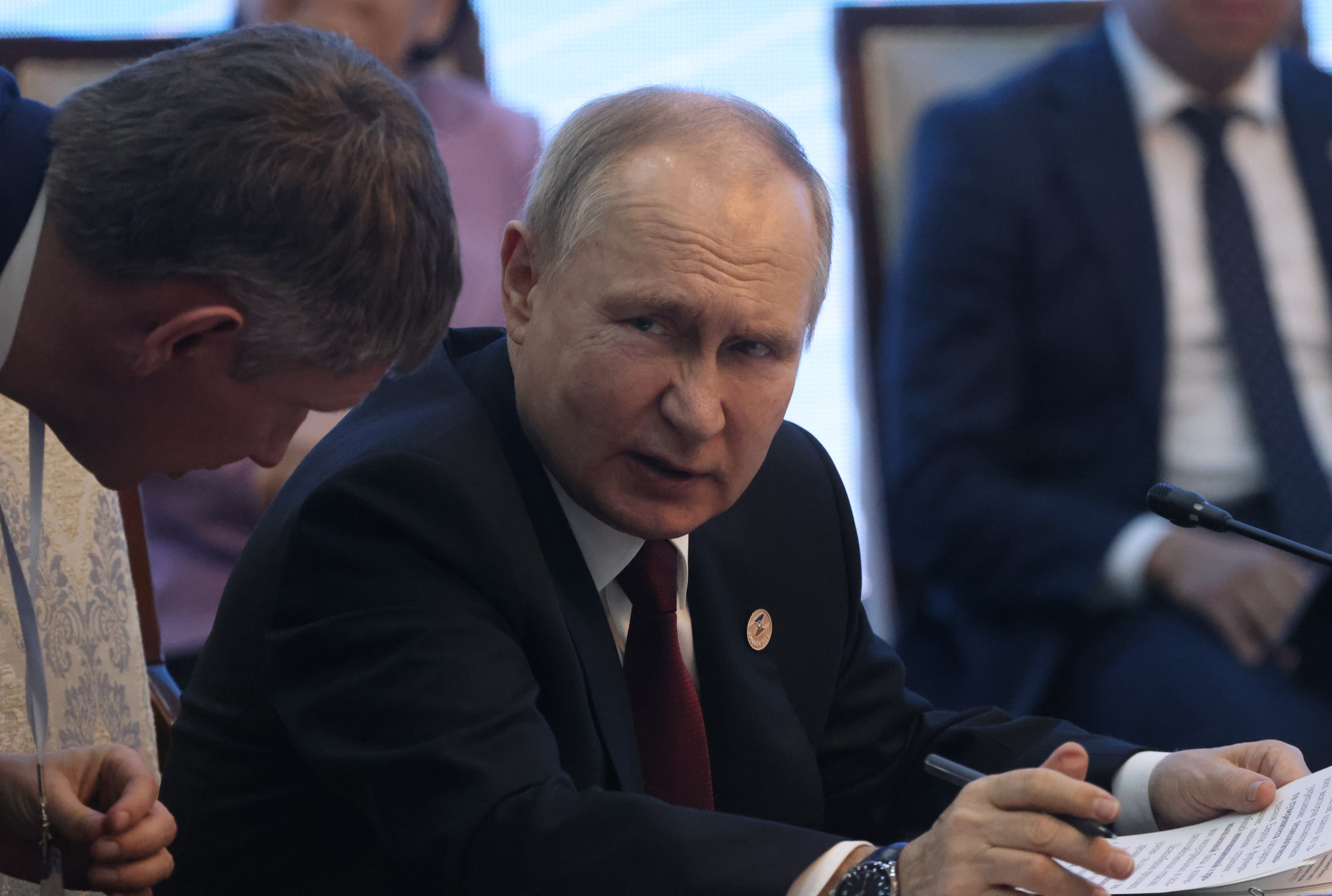 Vladimir Putin risks losing support over Russia's failure to defend the Donbas region of Ukraine, according to a new assessment from a think tank in Washington.
The Institute for the Study of War (ISW) said on Saturday that Igor Girkin, a Russian Army veteran and former defense minister of the self-proclaimed Donetsk People's Republic (DNR) who played a key role in Russia's annexation of Crimea, and Alexander Khodakovsky, a Russian commander and former DNR security minister, are among those to "directly" criticize Putin in recent days.
As Russia's 9 1/2 month war in Ukraine continues, Putin "is risking the loss of support from former proxy republic leaders and veterans due to Russian forces' failure to push Ukrainian forces further west of Donetsk City and to 'defend' Donbas," the ISW said.
Girkin, who has been posting about Russia's military failures in Ukraine on Telegram, "specifically criticized' Putin's statement on December 9 that described the progress of the "special military operation" as "stable," the ISW said.
Putin "assured us that the Special Military Operation was proceeding normally, calmly, according to plan (however, this time he did not add anything about being ahead of schedule)," Girkin wrote on the Telegram messaging platform.
"Therefore, we—the townsfolk—have absolutely nothing to worry about—Moscow and St. Petersburg are not yet shelled like Donetsk, and when they start shelling—the president, government, federal assembly and the leadership of state corporations are evacuated beyond the Urals (and that's all business!)."
Khodakovsky noted "emerging criticism of Putin, observing that Putin's long reign has not completely been successful," the ISW said.
"The main thing is not to forget what kind of legacy Putin received, and the main thing in this legacy is not a destroyed country, but a changed consciousness of people," Khodakovsky wrote on Telegram.
"And when we talk about a changed consciousness, only then do we come to the answer to the question of whether significant personnel changes will lead to anything."
The two men's critiques are "unprecedentedly direct compared with their previous attacks on the Kremlin," the ISW said.
"These explicit attacks on Putin may reflect a rift between the pro-war DNR and veteran communities and Putin."
The assessment noted that Russia's veteran and proxy community had long warned the Kremlin about the "design flaws" of its military campaign but had rallied behind Putin believing that it would lead to the Russian occupation of the Donbas region at the very least.
The ISW said it had also viewed video footage of separatist forces in the so-called Luhansk People's Republic "refusing to fight for territory in the DNR following the Russian capture of Lysychansk."
It is likely, the think tank noted, that "proxy commanders and ideologists sought to prioritize the occupation of Donbas prior to embarking on Putin's maximalist goal of conquering all of Ukraine."
But it added that Putin has not delivered on his "rhetorical goal" of "saving" people in Donbas by "forcing the Kyiv government to capitulate, nor has he accomplished localized military objectives in Donbas."
Putin's "conditions-setting for a protracted war may further challenge his efforts to appease the ever-growing milblogger community that represents and speaks to important nationalist factions and interests," the ISW said.
The Russian Defense Ministry has been contacted for comment.