Putin's Anniversary Present Likely Won't Be Bakhmut: ISW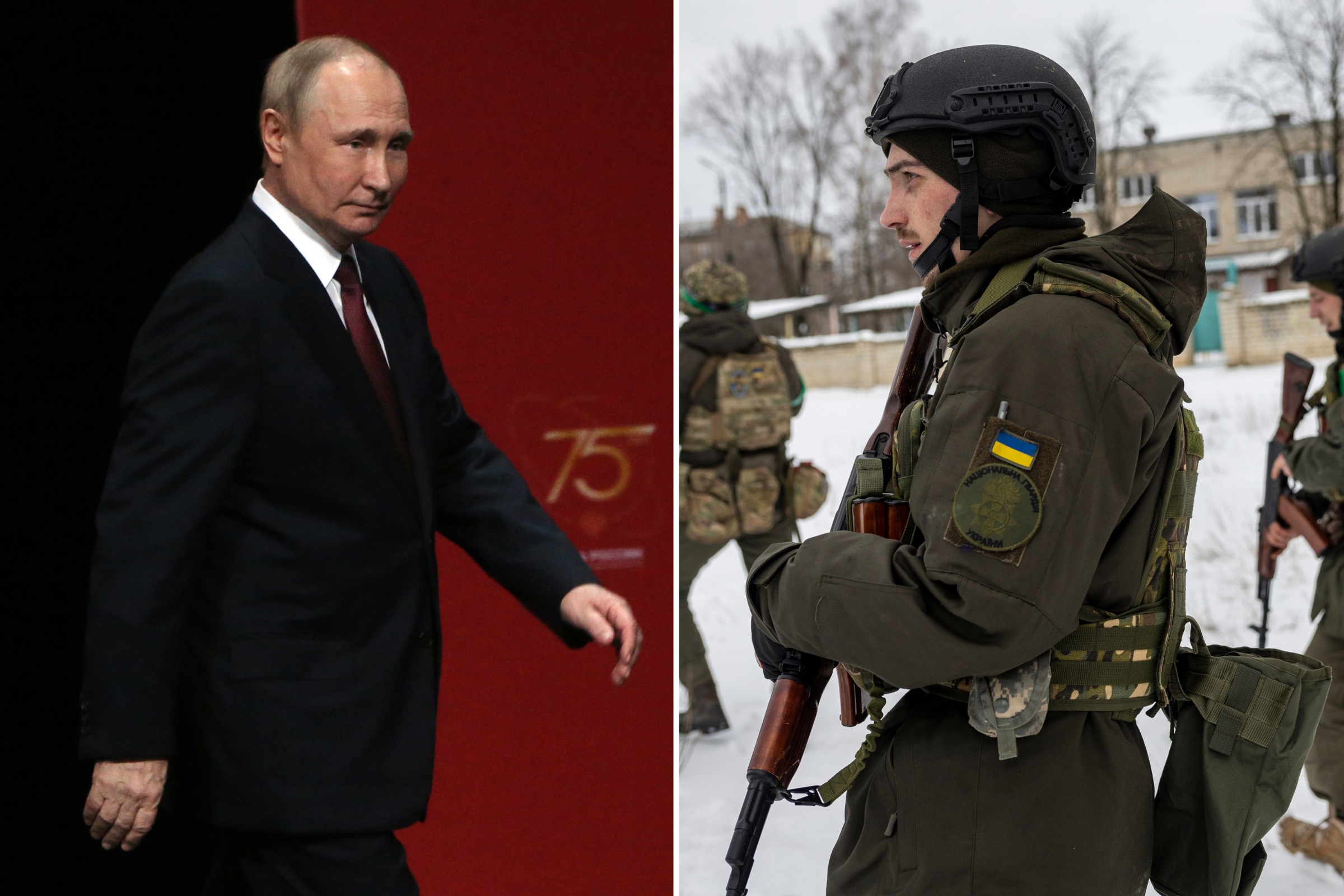 The embattled Ukrainian city of Bakhmut is "unlikely" to become a one-year war anniversary present for Russian President Vladimir Putin, according to the Institute for the Study of War (ISW).
The U.S.-based think tank's report published on Thursday says that Russia's purported goal of capturing Bakhmut by next week "would require a significantly higher rate of Russian advance than anything seen for many months."
Ukrainian National Security and Defense Council Secretary Oleksiy Danilov reportedly said on the same day that Russia was planning to capture Bakhmut to mark the anniversary on February 24, alongside a "massive series of missile strikes."
"Russian forces do not appear to be quickening their rate of advance around Bakhmut and are unlikely to meet this reported February 24 goal," the ISW report said.
The think tank went on to say that Ukrainian defenses in and around Bakhmut would "likely prevent Putin from claiming that Russian forces secured the city on the anniversary of the invasion in an attempt to renew hope in a Russian victory in Ukraine."
"Ukrainian forces could always decide that the costs associated with holding Bakhmut are too high and voluntarily withdraw from the city," ISW said. "Although Ukrainian forces and leaders continue to indicate that they intend to hold the city."
While the Kremlin may be unlikely to capture Bakhmut soon, ISW maintained that missile strikes on "civilian targets throughout Ukraine" could instead mark the war anniversary because "actual military success continues to evade the Russian military."
Fierce fighting for control of Bakhmut—which is in the Donetsk, one of four Ukrainian regions that Putin claimed to have annexed for Russia last year—has remained a focal point of the Russia-Ukraine war since the fall.
On Tuesday, Russia's first deputy permanent representative to the United Nations, Dmitry Polyanskiy, told Newsweek that capturing Bakhmut was essential to Putin's stated goal of "liberating" Donbas, which includes the Donetsk and Luhansk regions.
"I know that there is no way to liberate Donbas without capturing Bakhmut and I know that liberation of Donbas is one of the tasks of our military operation," Polyanskiy said.
"It's a city that has long underground tunnels and fortifications," he added. "That's why it's so difficult to capture this fortress, but I'm sure that we will do it."
Although many analysts have said that Bakhmut holds little strategic value, capturing the city would represent a massive symbolic win for Russia and the country's first major battlefield victory since the summer.
Russian mercenary organization Wagner Group has played a key role in Russia's assault on Bakhmut and surrounding areas. Yevgeny Prigozhin, the group's founder, recently downplayed the chances of Russia-aligned forces capturing the city soon.
Prigozhin said that Russia could have Bakhmut "surrounded" by March or April, with the caveat that making an accurate prediction was "very hard," due in part to Ukraine being expected to receive shipments of tanks and weapons from Western allies.
Newsweek has reached out to the Russian Ministry of Defense for comment.