Putin's War Will Continue Until at Least 2027: Former Russian Commander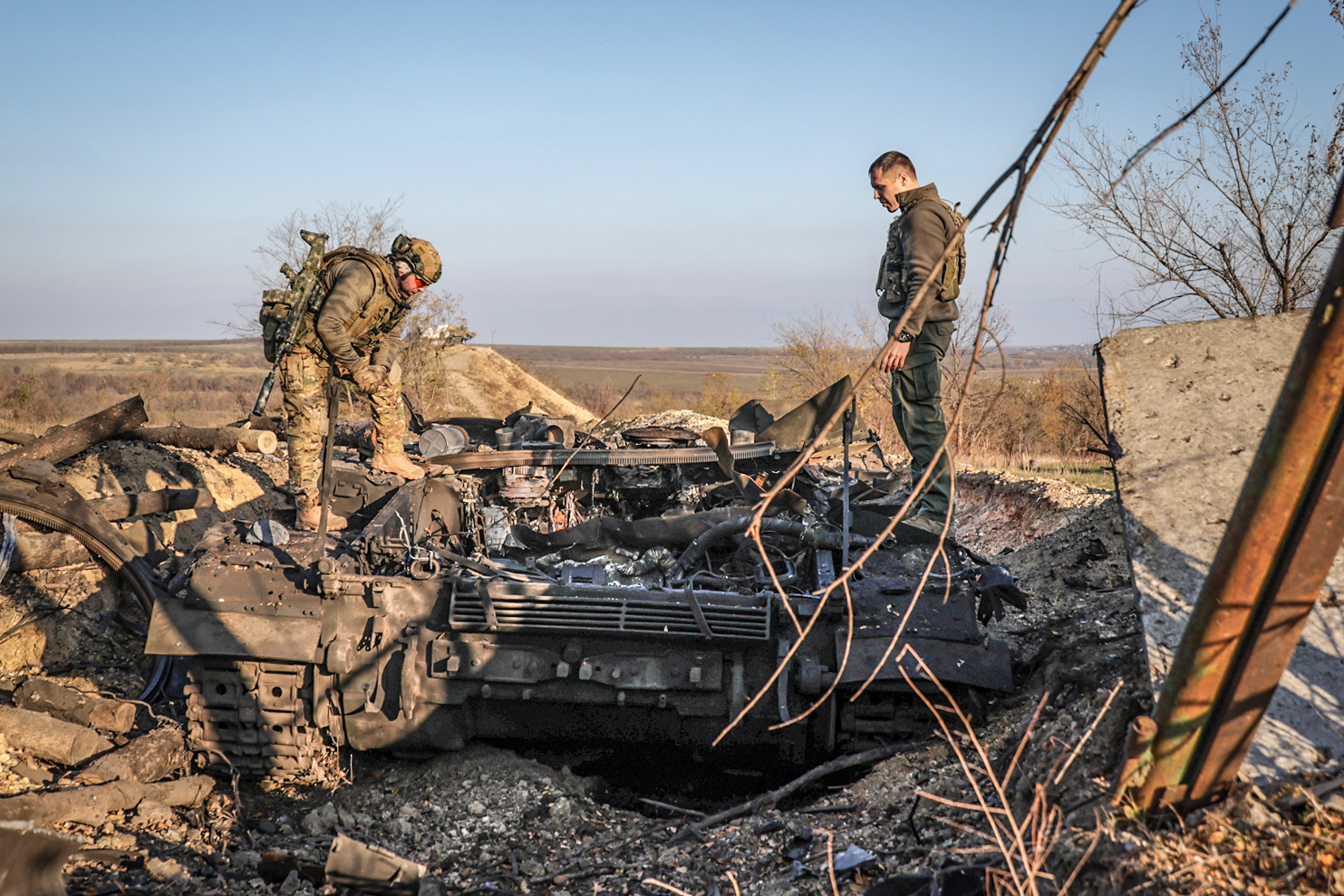 Former Russian commander Andrey Gurulyov recently predicted that Russia's ongoing war in Ukraine might drag on until at least 2027 or maybe even longer.
His remarks came as part of a televised segment posted to Twitter on Sunday with English subtitles by Anton Gerashchenko, adviser to the Minister of Internal Affairs of Ukraine. The ex-commander was asked whether Russia should use certain military weapons before the end of the war or fight with ordinary and less advanced ones without GPS or satellite.
"The first is to bite your lip and to win with what you have and at the same time, in the 'scalded cat' mode do what needs to be done. That's all. Do not wait for any end of the war—do not wait for anything. This end of the war may take a long time. In general, I predict that it will be 2027-2030, not earlier," said Gurulyov, who is also a member of the State Duma.
He continued: "During this time, if it is only biting the lip, we will be saddled to carry on. We need to win with modern weapons. We need to deploy them in the troops. That's all."
It still remains unclear when the war, which was launched last February by Russian President Vladimir Putin, might end and on what terms. However, some experts said that the Kremlin is preparing citizens for what might be a years-long conflict.
Sociologist Grigory Yudin told Agence France-Presse (AFP) on Sunday that Moscow was preparing Russians for a "major, existential war," and that the education system in the country is developing to achieve that goal.
"We are talking about a radical, complete transformation of education to mobilize Russian youth for war," Yudin said. "Right now education has two functions—propaganda and basic military training."
Earlier this month during an appearance on Russian state TV, Gurulyov dismissed Ukraine's sovereignty, saying that the war-torn country belongs to Russia.
"We should shut down the topic of Ukraine for good and admit that denazification and demilitarization will shut down Ukraine as a project once and for all," he said. "It once existed, but it is no more."
Gurulyov also described occupying Ukraine as "the most important thing to accomplish today."
Meanwhile, Putin's army is currently gearing up to launch a new offensive in the spring, with NATO Secretary General Jens Stoltenberg noting recently that the Russian leader doesn't plan to end the war anytime soon.
Earlier this week, Stoltenberg said that Russia's new offensive in eastern Ukraine began with troops getting closer to taking control of the strategic town of Bakhmut in the Donbas region.
"We see no sign whatsoever that President Putin is preparing for peace…What we see is President Putin and Russia still wanting to control Ukraine," the NATO chief said. "We see how they are sending more troops, more weapons, more capabilities. The reality is that we are seeing the start [of a new offensive] already."
Newsweek reached out to the Russian foreign affairs ministry for comment.