Republican Senator Faces Backlash at Home Over Gay Marriage Vote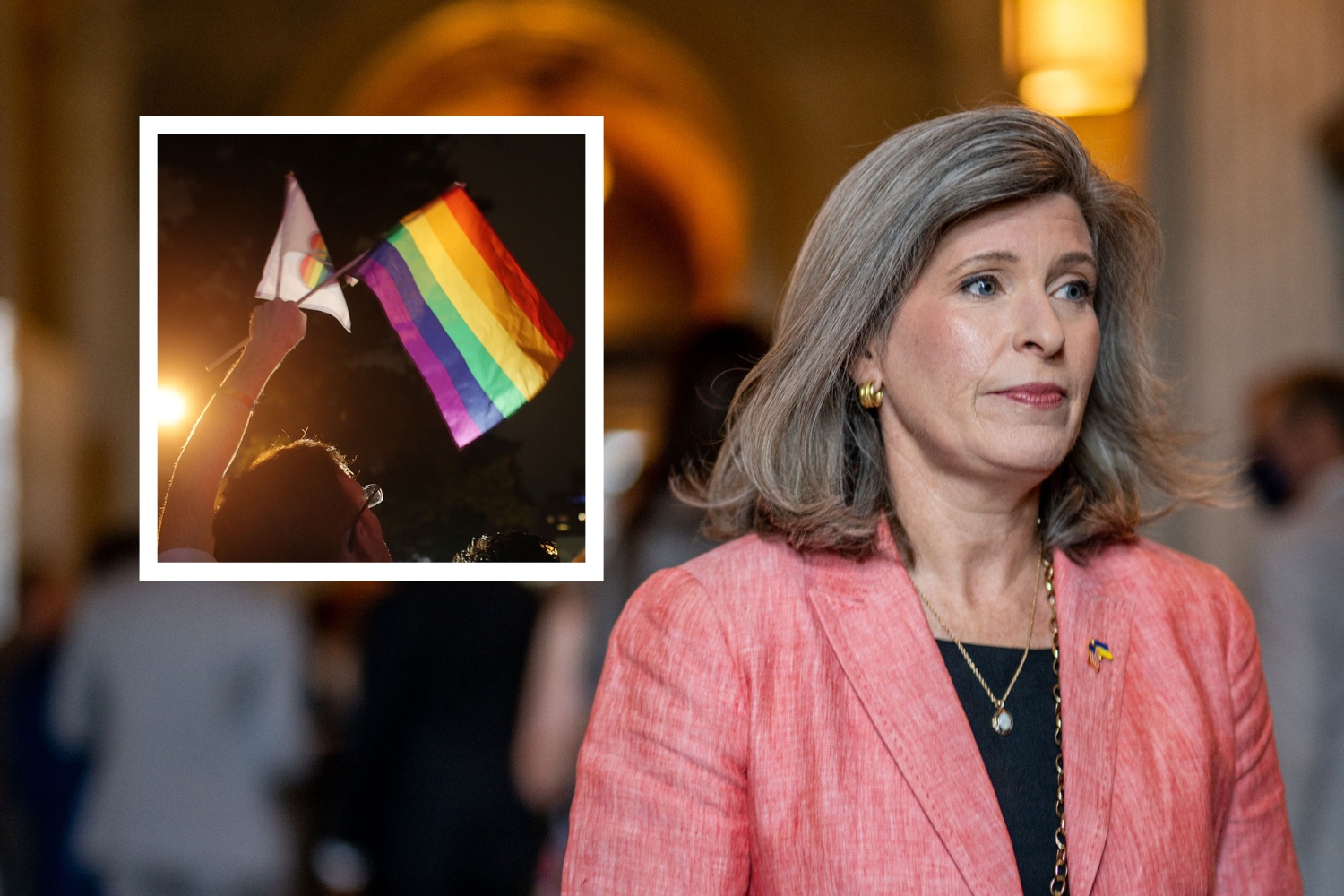 A GOP senator is experiencing significant backlash in her home state after she voted in favor of a bill to protect gay marriage.
Joni Ernst, a two-term Republican from Iowa, was among 12 GOP senators to vote for the Respect for Marriage Act, whose primary function is to codify protections for same-sex and interracial marriages into federal law. In response to her vote, several county-level Republican organizations in Iowa are considering resolutions that would condemn or censure her, according to the Des Moines Register.
The Register reported that Des Moines, Guthrie, Ida, Mahaska, Pocahontas, Van Buren and Wright counties have held votes on such resolutions in recent weeks. The Des Moines County Republicans voted to censure Representative Mariannette Miller-Meeks for voting in favor of the bill in the House. In the Miller-Meeks resolution, the county party equated a Republican voting in favor of gay marriage to "Democrats supporting Jim Crow laws" and called it "electoral suicide."
"Whereas marriage is the sacred lifelong union between a man and a woman," the resolution read. "Whereas the same sex 'marriage' is a 'slippery slope' that will undoubtedly lead to the recognition of polygamous and incestuous unions because it degrades morality to an object that is only based on consent."
The Senate passed the Respect for Marriage Act on November 29, 61-36. Alongside Ernst, the following Republicans voted in favor of the bill: Roy Blunt of Missouri, Richard Burr of North Carolina, Shelley Moore Capito of West Virginia, Susan Collins of Maine, Cynthia Lummis of Wyoming, Lisa Murkowski of Alaska, Rob Portman of Ohio, Mitt Romney of Utah, Dan Sullivan of Alaska, Thom Tillis of North Carolina and Todd Young of Indiana. All other Republicans voted against the bill, except for outgoing Senators Ben Sasse of Nebraska and Patrick Toomey of Pennsylvania, who were not present. The bill was signed into law by President Joe Biden on Tuesday.
For her part, Ernst on Monday denounced the moves to censure or condemn her for the vote and urged her detractors to read the bill.
"I don't agree with the censure," Ernst said. "But I will say that I stand by my vote, and I hope that more people will actually read the bill and understand we have just improved upon religious liberty protections, not just in Iowa, but across the United States."
Newsweek reached out to the Republican National Committee for comment.