Russia Changes Drone Launch Site Over Crimea Vulnerability Concerns: U.K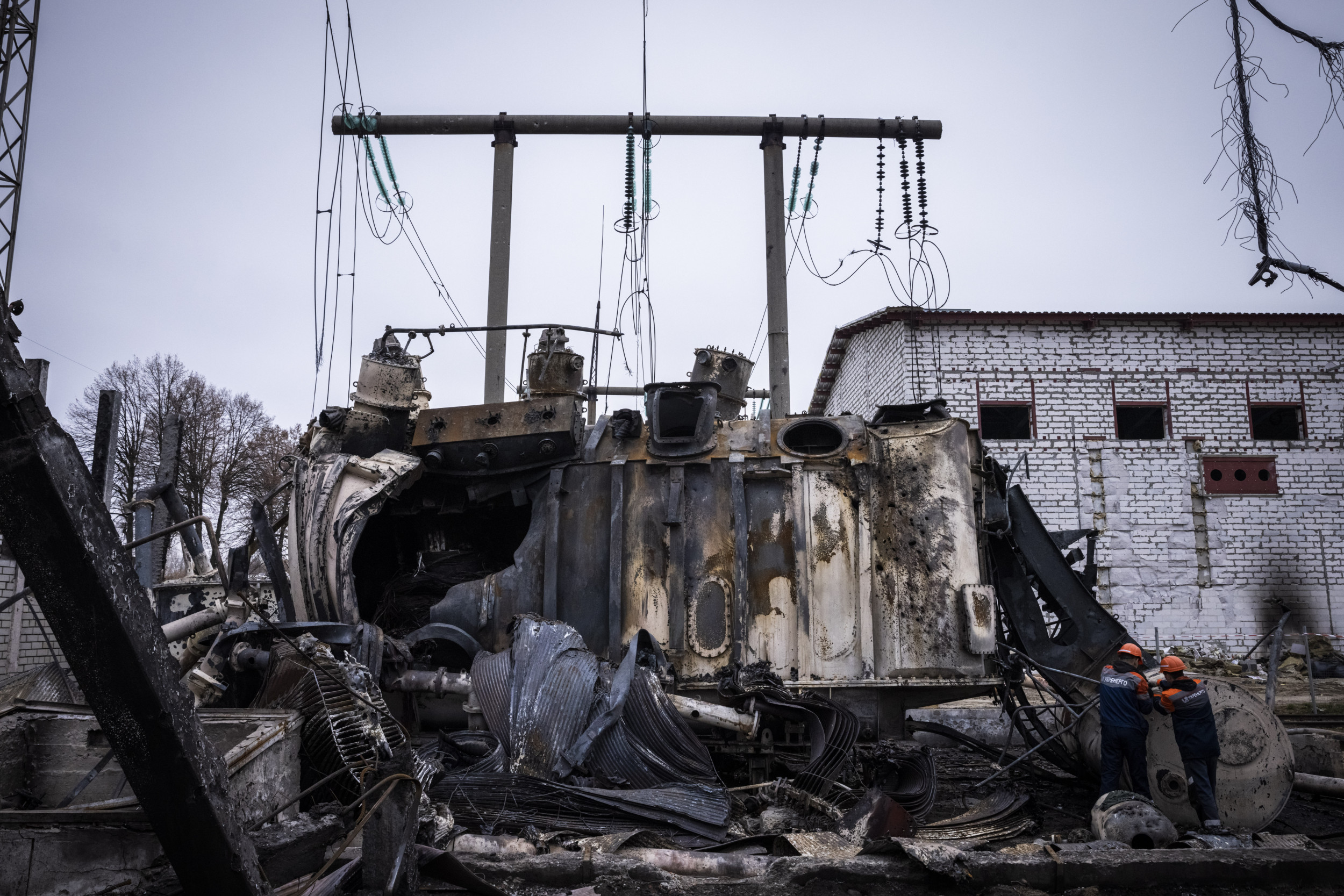 Russia has stopped launching drones from Crimea over concerns about the annexed regions vulnerability, according to British defense officials.
In its daily update, the U.K. Ministry of Defense (MOD) noted how Russia had stepped up its campaign of long-range strikes on Ukrainian infrastructure. These mostly consisted of air and maritime launched missiles, as well as unmanned aerial vehicles (UAVs) supplied from Iran known as "kamikaze drones."
While previously these had been launched inside of Crimea, their launch locations have now been shifted to the southern Russian region of Krasnodar, the assessment on Saturday said.
This shift in location was "likely due to Russian concerns about the vulnerability of Crimea" and was also "convenient for resupply from the weapons' likely arrival point in Russia, at Astrakhan."
There were Ukrainian reports about explosions in Bakhchysarai in Crimea overnight on Friday while the peninsula has been the scene of blasts over the last few months which have rocked Russian military facilities in the annexed province.
Among them were explosions at the Saki air base in the west of the peninsula in August and the high profile strike in October on the Kerch Bridge that links Crimea with the Russian territory of Krasnodar.
The latest British assessment comes as Russian forces conducted their ninth large scale missile campaign against Ukrainian energy infrastructure on Friday, which included one of the largest attacks on Kyiv so far.
Ukrainian Commander-in-Chief General Valerii Zaluzhnyi said Ukrainian air defenses shot down 60 out of 76 Russian missiles.
A one-and-a-half-year-old boy was among four people killed in an attack on Kryvyi Rih in the Dnipro region, the region's governor Valentyn Reznichenko said.
The Institute for the Study of War (ISW) said on Friday that the missile campaign was aimed at causing "societal discontent in the capital" but was "unlikely to break Ukrainian will."
On Friday, Ukraine's state electricity operator Ukrenergo said that the strikes might delay power restoration and announced a state of emergency for electricity market suppliers.
Meanwhile, on Saturday morning, explosions were heard in the southern city of Odesa where two Russian Oniks-type missiles were shot down, according to Serhiy Bratchuk, a spokesperson for the Odesa regional military administration.
However, the ISW noted that the while the strikes are a threat to Ukrainian civilians they "are not improving the ability of Russian forces to conduct offensive operations in Ukraine."
On Friday, Vladimir Putin held meetings with his military commanders to discuss Russia's strategy in Ukraine. The Kremlin released video footage of the Russian leader presiding over the meeting flanked by his defense minister Sergei Shoigu and chief of general staff, Valery Gerasimov.
Newsweek has contacted Russia's defense ministry for comment.