Russia state TV discusses nuclear strike on Yellowstone volcano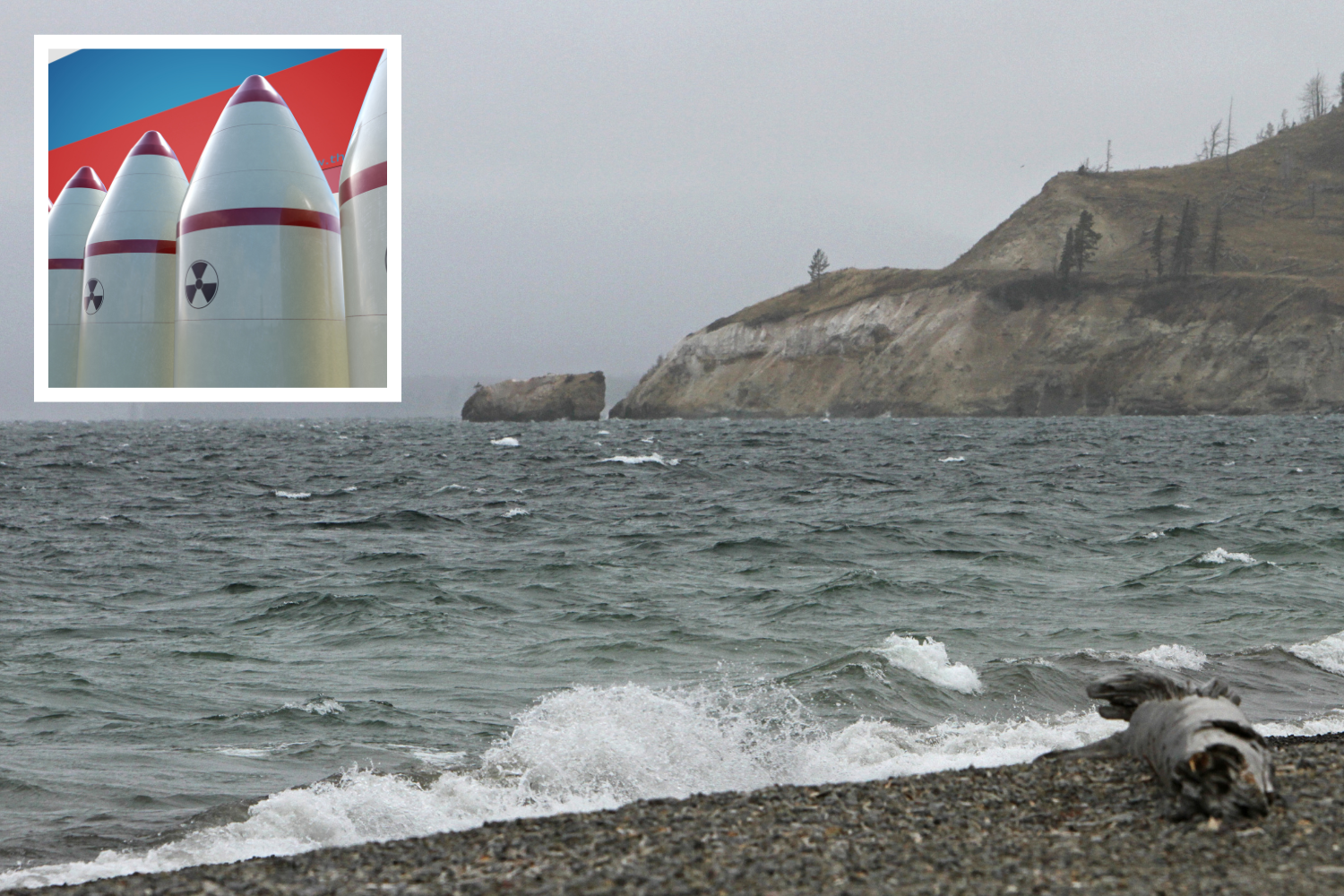 During a recent broadcast on Russian state-run TV, a pundit discussed the possibility of Russia using a nuclear Sarmat missile to strike a volcano in Yellowstone National Park.
Russian President Vladimir Putin on Thursday said during an address that his country "will pay increased attention to strengthening" its nuclear missiles based on land, sea and in the air, according to Reuters. He also reportedly said RS-28 Sarmat intercontinental ballistic missiles would be deployed this year.
Anton Gerashchenko, an adviser to Ukraine's minister of internal affairs, posted two videos on Twitter of talking heads on host Vladimir Solovyov's Russia-1 program discussing the Sarmat. Konstantin Sivkov—a retired Russian naval officer who frequently speaks on military matters on Kremlin-operated outlets—spoke about what he called a "special weapon."
Sivkov said the powerful Sarmat missiles can deliver "a large number of nuclear warheads to the target" and has the capability of "striking across the South Pole."
Sivkov added that the U.S. is "vulnerable" to such a weapon, which he said "poses a threat" to the Yellowstone volcano.
Yellowstone National Park lies in northwest corner of Wyoming and extends into Montana and Idaho. The largest body of water in the park, Yellowstone Lake, sits on top of Yellowstone Caldera, the largest supervolcano in North America.
During the appearance on Solovyov's show, Sivkov also spoke about the possibility of Russia's military trying to start an earthquake before shifting back to the talk of waking up volcanoes.
He said Russia's powerful Belgorod submarine is currently in the Pacific Ocean and pointed out California's San Andreas and San Jacinto faults are located near the sea.
"And these faults, if activated, they can trigger the activation of the entire arc of fire of the Pacific Ocean," Sivkov said, according to Gerashchenko's translation. "Which includes these faults, the comes the Yellowstone, then comes the Aleutian Grid volcanoes…"
"First of all, these very rifts will blow, they will bring down the entire east coast of the United States, and then secondly it could blow up this volcano," he said.
The volcano discussion initiated by Sivkov was not the first time he has made the suggestion. In a 2015 article he wrote for the Russian state media outlet VPK News, Sivkov said Moscow could counter NATO "moving to the borders" of Russia by dropping a nuclear weapon near Yellowstone's supervolcano or the San Andreas fault.
"Geologists believe that the Yellowstone supervolcano could explode at any moment. There are signs of growing activity there. Therefore it suffices to push the relatively small, for example the impact of the munition megaton class to initiate an eruption. The consequences will be catastrophic for the United States—a country just disappears," he wrote, according to a translation by The Sydney Morning Herald.
Newsweek reached out to the Russian Ministry of Foreign Affairs and American Geosciences Institute for comment.