Russia Strikes One Region 44 Times Sunday, Including Kindergarten: Governor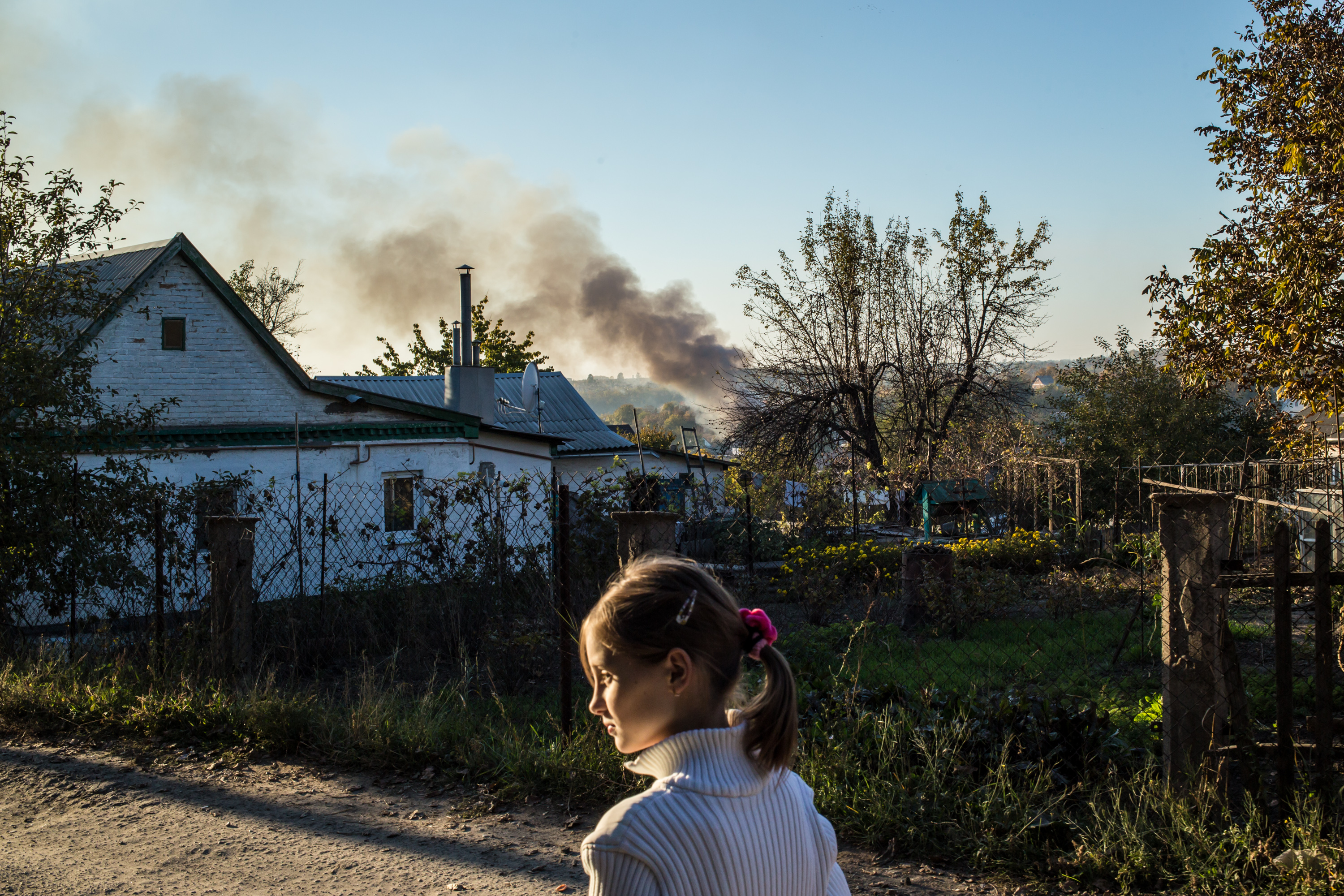 A Ukrainian governor on Sunday said his region had been struck 44 times by Russian forces earlier in the day, including a school and a kindergarten.
Sumy Oblast Governor Dmytro Zhyvytsky said areas attacked in his region included the Bilopillia, Khotin, Seredyna-Buda and Krasnopillia communities. This included strikes.
Zhyvytsky said Russia used mines and drone explosives in Krasnopillia while Bilopillia got shelled by mortars 15 times, including damage to a school. A kindergarten and school stadium in the Khotin community were also damaged by other attacks.
There were no reports of casualties, according to the Kyiv Independent newspaper.
The Sumy Oblast, which is in northeastern Ukraine and situated along the Russian border, typically gets shelled frequently.
Russia continues attacks in Ukraine after 326 days of war and more than 116,000 Russian casualties from the war. Russia attacked the central town of Dnipro on Saturday with Kh-22 missiles that destroyed high-rise apartment buildings in the city, killing at least 30 and injuring nearly 80 others.
Ukrainian President Volodymyr Zelensky on Saturday released a video that showed a nine-story apartment in Dnipro that had been reduced to rubble, killing at least five people.
"Eternal memory to all whose lives were taken by [Russian] terror! The world must stop evil. Debris clearance in Dnipro continues. All services are working. We're fighting for every person, every life. We'll find everyone involved in terror. Everyone will bear responsibility. Utmost," Zelensky wrote.
Ukraine's office of the Prosecutor General said it was Russia's 52nd Guards Bomber Aviation Regiment.
"According to preliminary information, the Kh-22 missile was used. This type of missile leads to the greatest human casualties, because the missile is extremely inaccurate, has a huge deviation. Therefore, the use of such weapons for targets in densely populated areas is clearly a war crime," the Ukraine office said in a Telegram post. "This type of rocket was used in Sergiivka and Kremenchuk. It can be launched by a single Russian unit – the 52nd Guards Bomber Aviation Regiment."
The Kh-22 missiles were largely responsible for massive destruction and deaths Saturday in Dnipro, located in the contentious Eastern Ukraine, where Russia has already occupied many territories and battles to save that territory.
The City of Dnipro issued a three-day mourning period to honor the 29 people killed in the rocket attacks on Saturday.
The Prosecutor General's office called Saturday's attacks a crime against humanity since it was nowhere near a military facility.
"This tragedy is not just a war crime, it is a crime against humanity. A large-scale killing of civilians in Ukraine," the office stated. "Every important piece of evidence will be documented. The investigation and prosecutors will establish and bring to justice both those who directly launched the missiles and their commanders who gave this criminal order. The entire Russian military leadership."
On Saturday night, Ukraine stated it does not have sufficient equipment to down missiles like the Kh-22, or X-22, like the ones used in Dnipro.