Silicon Valley Bank Collapse Was 'Totally Avoidable,' Congresswoman Warns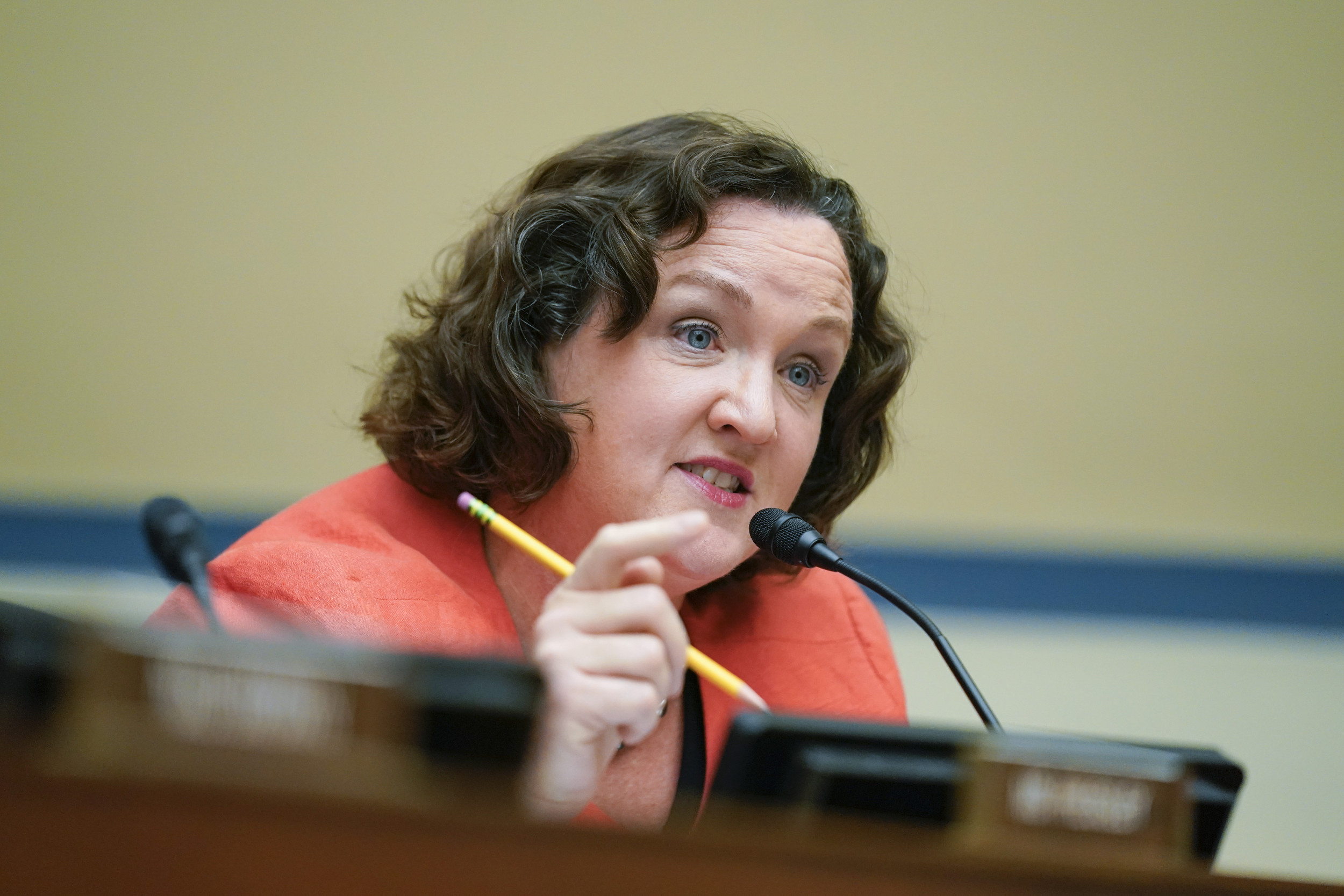 California Representative Katie Porter on Saturday said the collapse of Silicon Valley Bank (SVB) was "totally avoidable," pinning it in on a Trump-era piece of legislation.
First established in 1983, SVB became the go-to financial institution for technology and health startup businesses in the U.S., particularly for those in California's Silicon Valley tech corridor. Taking in an influx of business during the pandemic, the bank reported over $200 billion in assets by the end of last year. On Friday, however, customers began a run on their deposits after rising interest rates devalued the bank's security, putting it on the verge of collapse and forcing regulators to step in.
Porter, a Democrat representing California's 47th Congressional District, took to Twitter in the wake of the collapse and argued that the situation could have been avoided, but was spurred by regulation cuts from former President Donald Trump. She also revealed that she is drafting new legislation that will reinstate those regulations.
"The collapse of Silicon Valley Bank was totally avoidable," Porter tweeted. "In 2018, Wall Street pushed a deregulation bill that allowed banks like SVB to take reckless risks. It passed, even as I and many others warned of the risks. I am writing legislation to reverse that law, S. 2155."
Porter continued in a further tweet: "Employers connected to SVB are worried about making payroll next week. Employees need to pay mortgages and rent. Retirees fear their life savings are at risk. All because Wall Street wanted to write their own rules. Reverse S. 2155."
The bill Porter referred to was signed into law by Trump in 2018, following a considerable lobbying push from the financial sector, including from SVB CEO Greg Becker. Among its provisions, it freed regional banks with assets lower than $250 billion from required "stress testing" from the Federal Reserve and removed rules requiring banks to keep a certain amount of cash on hand to avert crises in the event of financial shocks.
Newsweek reached out to Porter's communications staff via email for further details about the legislation she is developing.
Porter was not the only Democratic lawmaker to raise this particular issue, with Representative Alexandria Ocasio-Cortez of New York making the same observation in response to a tweet from businessman Mark Cuban.
"The regulators were there until SVB lobbied Congress to remove the guardrails that prevent this kind of crisis in the first place," Ocasio-Cortez wrote. "Warnings were everywhere. SVB, like many gamblers before them, knew what they were doing. Let the FDIC open the books & see what it's working with."
She continued: "How many of the Silicon Valley folks who lobbied Congress + Trump to cause this crisis are willing to admit they were wrong? I haven't seen a single one of these guys crying for a bailout take a single ounce of accountability for their actions. It's honestly shameless."
Trump has yet to publicly comment on the SVB situation or the accusations that his cuts to regulations contributed to it. Newsweek reached out to his staff about the matter for a prior story.