SNL Relentlessly Mocks Donald Trump's Trading Cards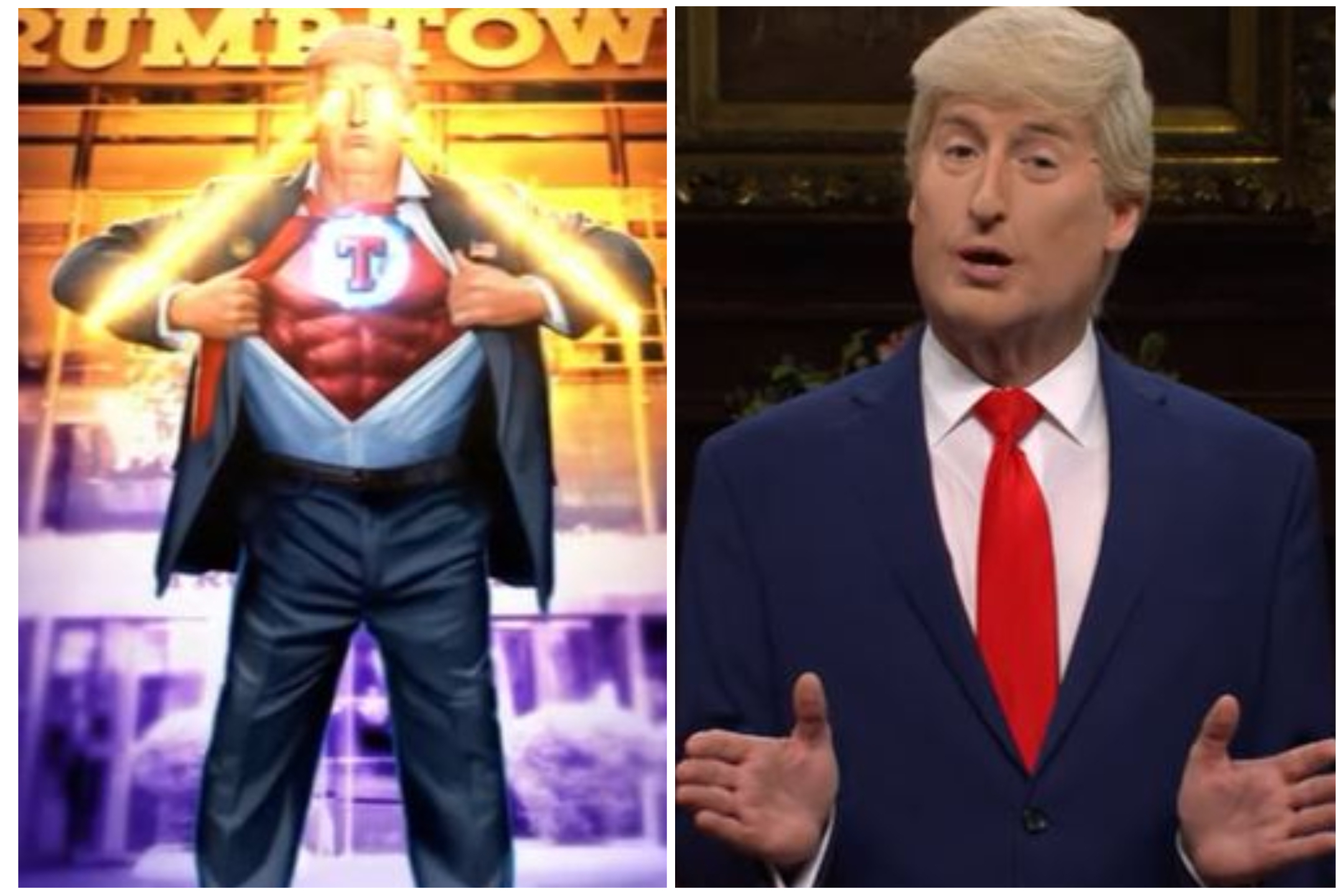 Saturday Night Live (SNL) has roasted Donald Trump following his "major announcement" about his trading cards.
The comedy show honed in on the former president's announcement this week that had conservatives pondering whether he would reveal his pick for Vice President.
But Trump stunned supporters and detractors alike when the announcement was not about his 2024 run and was instead for $99 NFT-themed digital trading cards – something that SNL was keen to mock.
James Austin Johnson opened SNL as Donald Trump with a special Christmas announcement where he defended the digital trading cards being sold for $99.
He said: "[It] seems like a lot, seems like a scam – and in many ways it is. But we love the Trump cards. We just love them. You can also get them for free by just going online and looking at them, maybe, I don't know. Maybe taking a screenshot, but we would really prefer it if you sent the $99."
Johnson also said those who bought the pack could win an "exclusive mystery prize" and showed they would be picked out from a box with the word "classified" on it, a nod to the FBI raid on Mar-a-Lago earlier this year.
He was then joined by Mikey Day as Donald Trump Jr. who also praised the NFT trading cards, declaring them as a "totally legit product." Day said: "These cards are fantastic and a steal."
The trading cards were also a key talking point for Colin Jost during the Weekend Update segment later in the show.
Jost said: "Semi-retired maniac Donald Trump has launched a collection of digital NFT trading cards depicting him in various costumes including cowboy, superhero and, most unbelievably, the guy who didn't dodge the draft. I'm honestly just relieved he is wearing an American military uniform."
He also noted the move was unusual given the poor performance of NFTs in the marketplace and also brought up Trump's meeting with Ye, formerly known as Kanye West, alongside Holocaust denier Nick Fuentes.
Jost added: "It is such a funny move to get into NFTs now after the whole market just crashed. It's like getting into Kanye now, which Trump also kind of did."
The Trump trading card announcement was not only mocked by SNL, but was criticized by Trump's supporters.
Trump's former advisor Steve Bannon declared he "can't do this anymore" after he learned what the announcement was.
During a discussion with fellow ex-Trump advisers Steve Cortes and Sebastian Gorka, Bannon lamented that "nobody even talked" about Trump's plans to battle the "left-wing censorship regime" if he was elected after the trading cards announcement overshadowed it.
John Dennis, chairman of the San Francisco Republican Party, made a similar statement when he shared an image of one of Trump's NFTs on Twitter.
He said: "I like Trump. This is not a good idea. Whoever advised Trump to sell NFTs shouldn't be fired. They should be exiled."
Despite the backlash, Trump declared his trading cards "made history" after they sold out within hours of being released.
The digital cards have now soared in price on the NFT marketplace OpenSea and led Trump to boast about the move on Truth Social.
Trump said: "We made history. My Trump Digital Trading Cards sold out in hours. Congratulations to the collectors. Thank you."
As of Sunday morning the floor price for the NFTs was listed as 0.57 Ethereum on OpenSea, which is around $675 dollars.
Newsweek has contacted Trump's office for comment.