Southern California deputy shot, killed during traffic stop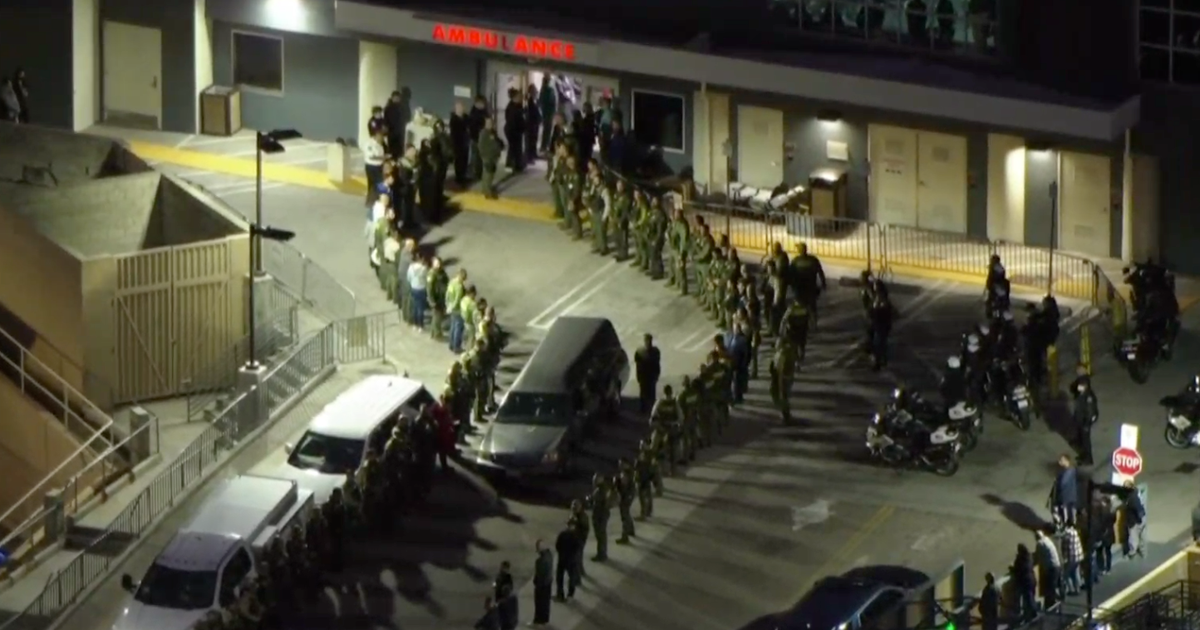 A Southern California deputy was shot and killed Thursday afternoon, authorities confirmed, and the suspect was later shot and killed by officers following a police pursuit.  
Just before 2 p.m. local time, a Riverside County Sheriff's deputy was shot after pulling over a vehicle in the city of Jurupa Valley, according to the sheriff's department. He later died of his wounds. 
The deputy was identified as 32-year-old Isaiah Cordero, an eight-year veteran of the department, according to Riverside County Sheriff Chad Bianco. 
In a news conference Thursday night, Bianco said Cordero was shot as he approached the suspect's vehicle after pulling it over. Residents tried to help Cordero until officers and paramedics arrived on scene. 
It's unclear what had prompted the traffic stop. 
Following the shooting, the suspect's pickup truck was spotted in neighboring San Bernardino County, Bianco said, and a high-speed chase began involving multiple law enforcement agencies. 
The pursuit traversed several freeways, and eventually made its way back into Riverside County. It came to an end when the truck collided with another vehicle, Bianco said, on the 15 Freeway in the city of Norco. 
The driver then shot at officers, and they returned fire, Bianco said. The suspect, identified as 44-year-old William Shae McKay, died at the scene. 
"The suspect was shooting at deputies, which prompted them to shoot back, and he was killed," Bianco said. 
According to Bianco, McKay had an "extensive criminal history" dating back prior to 2000, including convictions for kidnapping, robbery and multiple assaults with a deadly weapon.
His most recent conviction came in November 2021 for kidnapping and assault with a deadly weapon, Bianco said. McKay's bail in that case was lowered by a judge, allowing him to be released from custody, according to Bianco. McKay was then re-arrested for failing to appear at his sentencing hearing but "that same judge released him again," Bianco said. 
"We would not be here today, if the judge had done her job," Bianco told reporters.
On Thursday night, Cordero's body was transported in a procession from a hospital to the Riverside County coroner's office in the nearby city of Perris. Dozens of deputies lined up outside the hospital to pay their respects.
California Gov. Gavin Newsom issued a statement saying, ""Jennifer and I extend our deepest sympathies to Deputy Isaiah Cordero's family, friends and colleagues during this difficult time. He served his community selflessly, and with dedication and courage. We owe him our respect, gratitude, and will remember his sacrifice." He ordered that flags be flown at half-staff in honor of Cordero.
Jurupa Valley is about 50 miles east of Los Angeles.