Supreme Court Can Restore Religious Liberty Protection in the Workplace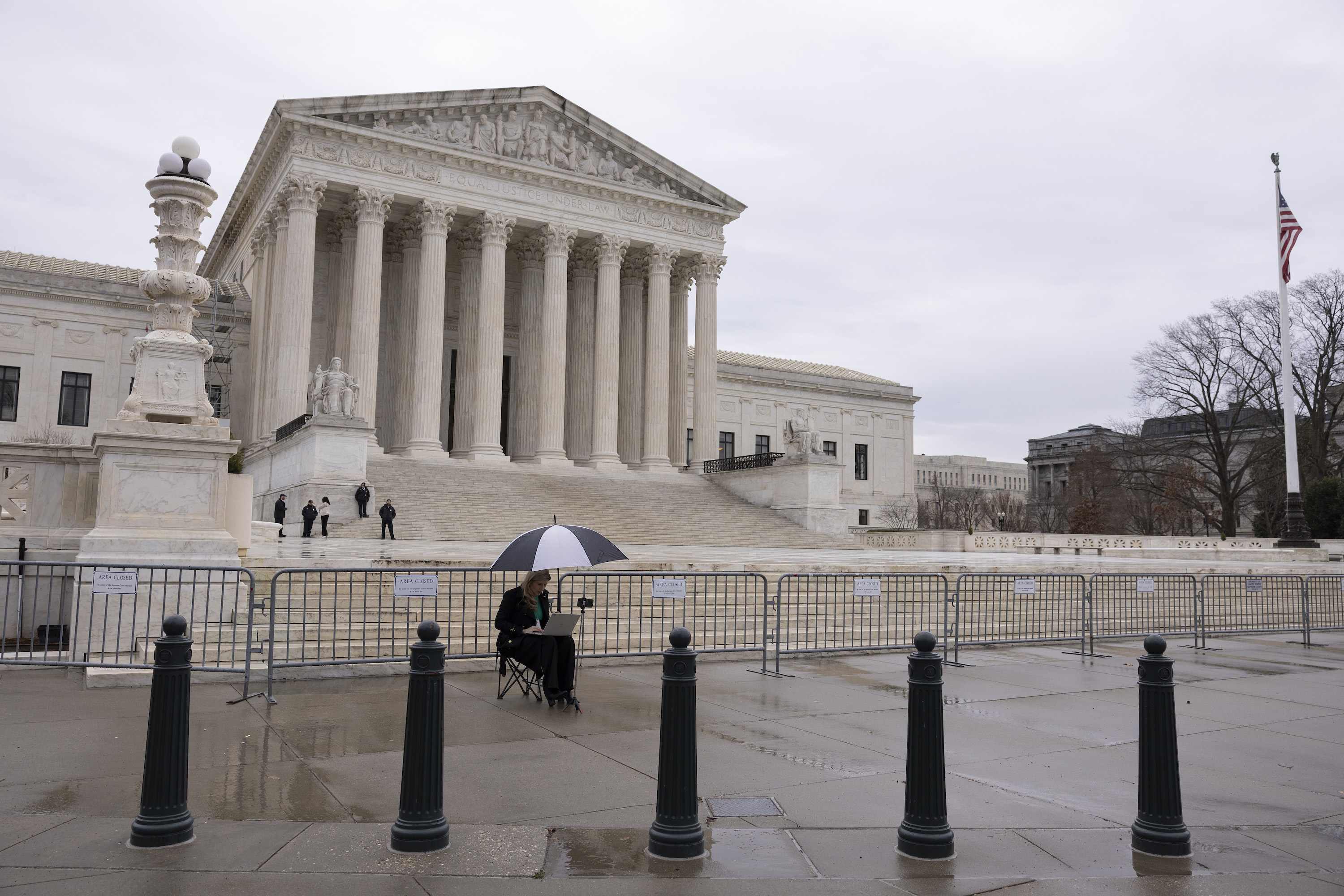 Forty-five years ago, the Supreme Court of the United States decided Trans World Airlines (TWA) v. Hardison. TWA may long since have been grounded, but its name lives on in infamy for employees of faith everywhere. This term, the Justices will review that decision in Groff v. DeJoy, presenting them with an opportunity to restore religious liberty in the workplace.
Some have suggested that rejecting Hardison would mean throwing out some longstanding constitutional precedent. In fact, in 1977, the Justices in Hardison were tasked only with reviewing non-binding guidance drafted by the Equal Employment Opportunity Commission regarding Title VII, a section of the Civil Rights Act that protects the rights of America's workers. The High Court has never reviewed the actual language of Title VII, which would prohibit employers firing employees, in the words of Sen. Jennings Randolph (D-W.V.), "whose religious practices rigidly require them to abstain from work…on particular days."
The way the courts have interpreted Title VII ever since Hardison has put those who adhere to certain religious traditions at a disadvantage. Making sure everyone is treated fairly affirms our nation's historic commitment to religious diversity.
The Justices now have an opportunity to restore Title VII's protections for religious employees to what Congress intended before lower courts watered the statute down. Groff v. DeJoy simply asks whether Congress meant what it said when it amended Title VII to require the accommodation of religious employees unless doing so presents an "undue hardship on the conduct of the employer's business."
As a rural postal carrier, Gerald Groff asked to cover other shifts—including holidays like Thanksgiving and the Fourth of July—in order to honor what he views as "the Lord's Day." When Amazon contracted with the U.S. Postal Service to begin delivery on Sundays, USPS initially exempted Groff from Sunday delivery. That exemption quickly ended.
Instead of maintaining the reasonable accommodation of his religious exercise—as required by law—the U.S. Postal Service subjected Groff to eight rounds of discipline, two suspensions, and a "Letter of Warning." His superiors then docked his pay without explanation, openly mocked his appearance, and even refused requests for unpaid leave to attend family events. They bullied him into chronic insomnia, weight gain, hair loss, and anxiety. Worse, because he gave up seniority to transfer to a position that would allow Sundays off, he had no medical coverage for mental health treatment offered to more senior postal workers.
As Judge Thomas Hardiman wrote, dissenting from the decision by the Third Circuit Court of Appeals upholding the wrongful treatment of Groff, courts have routinely (and wrongly) interpreted Title VII in a way that "renders any burden on employees sufficient to establish undue hardship, effectively subjecting Title VII religious accommodation to a heckler's veto by disgruntled employees."
Restoring Title VII would motivate everyone from the boardroom to the mailroom to find solutions that work for the business as a whole. Employee morale only increases as we treat religious employees respectfully, including by accommodating religion just like we accommodate other workplace needs.
"The ultimate tragedy is that despite Congress' best efforts, one of this Nation's pillars of strength—our hospitality to religious diversity—has been seriously eroded," wrote Justice Thurgood Marshall (joined by Justice William Brennan), dissenting in Hardison in 1977. "All Americans will be a little poorer until today's decision is erased."
It is past time for the Court to flip the judicial pencil and bring about just such an erasure. Every employee deserves equal opportunity and fair treatment in the workplace. An America that values religious pluralism should never put religious adherents to the cruel choice of surrendering their religion or their job.
Alan J. Reinach is Executive Director of the Church State Council, the religious liberty educational and advocacy arm of the Pacific Union Conference of Seventh-day Adventists, and a Seventh-Day Adventist minister.
The views expressed in this article are the writer's own.