Teenager, 14, Shot Dead Following Fight in McDonald's: Police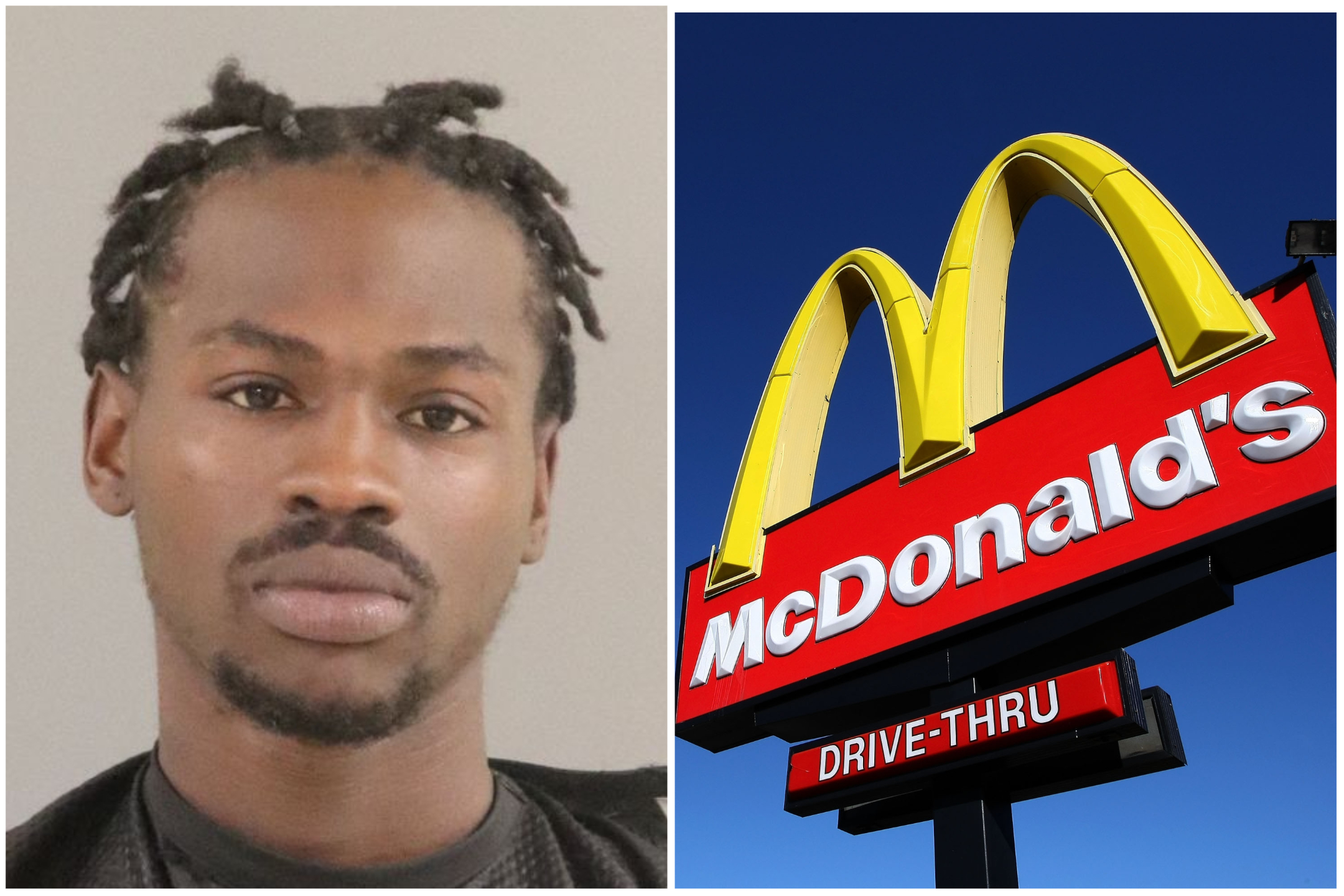 A 14-year-old South Carolina teenager has been fatally shot in a McDonald's restaurant, according to police.
Police in Sumter, about 40 miles west of Columbia, were alerted to reports of a disturbance at the restaurant on North Lafayette Drive on Sunday, February 12.
Marcques Charles Wright Jr., 25, of Victory Drive, is alleged to have got into an altercation with two McDonald's employees.
A family member there to pick up another man tried to break up the fight when Wright Jr. allegedly pulled out a gun and started shooting before he ran away.
Teenager Jacob Russ, another family member who was present, was fatally shot. No one else suffered any injuries, according to police.
According to the Gun Violence Archive, a database that collects information about shootings from across the U.S., seven children aged between 11 and 17 have been shot dead in the Palmetto State since January 1 this year.
The database also found that 62 people in South Carolina have been shot dead since January 1.
A statement posted on Monday by Sumter Police Department (SPD) on Facebook read: "Initial information indicates there was a fight inside the North Lafayette Drive restaurant between Wright, and an employee of the business and another employee.
"A family member there to pick up the other man was trying to break up the fight when Wright pulled a gun and began firing before running away."
The Sumter County Coroner's Office, which has scheduled an autopsy, has notified Russ' family about his death.
Sumter County Coroner Robbie Baker told CBS affiliate WLT: "It's sad and it's really scary because you have homicides every year, that's just a fact of life.
"But when you've got a 14-year-old that's shot inside of a fast food restaurant in front of other people, it's sad and my heart goes out to the family."
He added: "We need to stop and take a deep breath and realize that life is precious and in a split second a person's life could be taken away from them."
Wright Jr. has since been charged with murder and attempted murder, and has been booked at the local detention center.
According to legal firm Jack B. Swerling, murder in South Carolina is a crime that can carry a minimum sentence of 30 years in prison. Under certain circumstances, the state can seek the death penalty.
The Thompson and Hiller Defense Firm stated that attempted murder carries up to 30 years in jail and the sentence cannot be suspended, and the court cannot put a defendant on probation.
Police have launched an investigation to learn more about the shooting and the events leading up to it.
Newsweek has contacted the SPD for comment.