Teen's Reason for Banning Aunt From Birthday Party To 'Punish Her' Cheered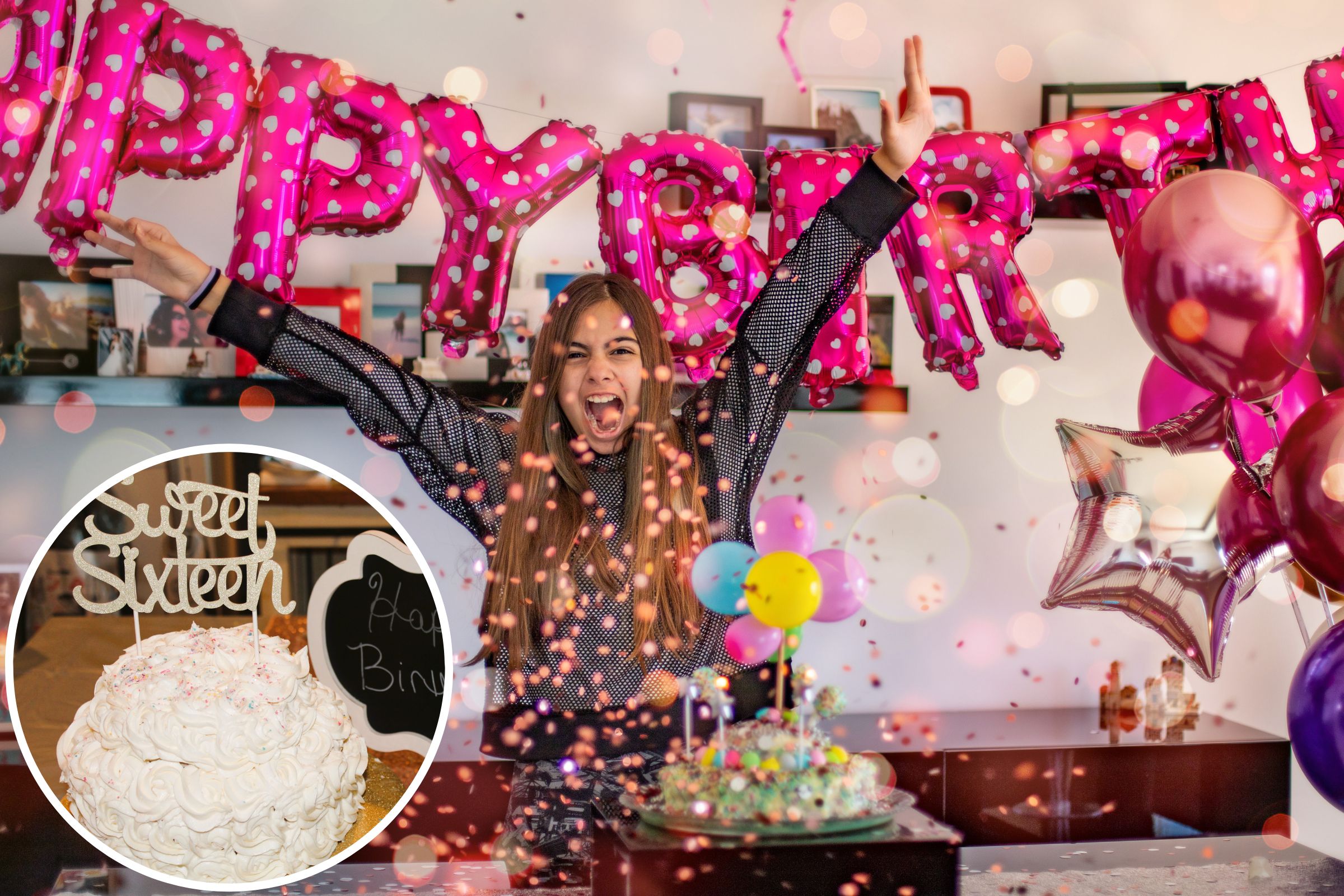 A teenager has been praised online for refusing to invite her aunt to her sweet 16th birthday party despite being "extremely close."
In a now-viral post u/AITA_Kids_Birthday, said she has two daughters, 32 and 16, who have a great bond with her (the poster's) little sister who is 23. But recently things have turned sour due to the sister's child-free wedding in September.
"My daughter was extremely upset about this as my sister always talked about how important my daughter being at her wedding was going to be, and her wedding being childfree completely came out of [the] left field," she wrote.
In 2022, a wedding planning site called Zola revealed that 68 percent of 3,309 couples planned on inviting 100 people, 47 percent included kids in that number.
But the Redditor's sister wanted to let loose on her big day and didn't want any children present. This decision left the teenager feeling so upset, she refused to invite her to her milestone birthday celebration.
The mom wrote: "My sister got upset, asking why I was letting my daughter punish her because she had her wedding how she wanted it. I asked what she expected knowing how close she and my daughter are and told her she should have known that my daughter would be upset about it.
"My daughter had a blast at her party, and my sister is still being passive-aggressive towards me and my husband. I know it's my daughter's party, and it's supposed to be about her, but my sister's behavior is making me feel doubtful about my decision."
Child-Free Weddings
Newsweek reached out to Zoe Burke, leading wedding expert, and editor of Hitched.co.uk about the post that has received 9,600 upvotes.
She explained child-free weddings have become more common since the coronavirus pandemic as guest lists are smaller and "more tailored."
She said: "As the average cost of a wedding rises year after year, it's to be expected that couples will think a lot harder about how many guests they want at their weddings, and only invite those that they can't imagine celebrating the best day of their lives without.
"Weddings are such a personal affair, and so if the couple doesn't want their big day to include children, then that's absolutely their decision.
"Sometimes, couples will opt for a child-free wedding but still like for children within the family to be involved in certain parts of the day. It makes sense to want children close to the couple to be a part of the most meaningful bit of the day, to have them dressed up and in the pictures and playing an active part.
"But the long sit-down meal, the speeches, and the evening party aren't always that child-friendly, especially for younger kids.
"In the case of family members with teenagers, I would suggest making it very clear in the invitations who is and who isn't invited. This could be by including specific names of those invited on the invitation, or by including a disclaimer such as 'no children under 18 please as this is an adults-only event' to make it very clear where you are drawing the line."
The Comments
Over 1,500 people have commented on the post since it was shared on February 9.
The top comment has 19,600 upvotes, it said: "NTA – Your sister got to decide how she wanted her wedding; your daughter gets to decide how she wants her party. Tit-for-tat. I hope your sister learns a lesson."
"I don't really understand the concept of child-free weddings. I understand that not all children of guests will be invited, but the children in your close family who you consider important to you? And also, not inviting a 16 yo? Like I get that you don't want crying babies, but a 16 yo who can already learn how to drive and have a part-time job if she wants is hardly a problem," said another person.
Another said: "It'd be one thing if she told her from the get-go, hey, I'm not having any kids there so don't be upset that you don't get an invite. Not brag about how important it is, promise an invite, then not invite her!"
Newsweek reached out to u/AITA_Kids_Birthday for comment. We could not verify the details of the case.
If you have a family dilemma, let us know via life@newsweek.com. We can ask experts for advice, and your story could be featured on Newsweek.