Trump Approval Ratings at Lowest for 7 Years Ahead of 'Major Announcement'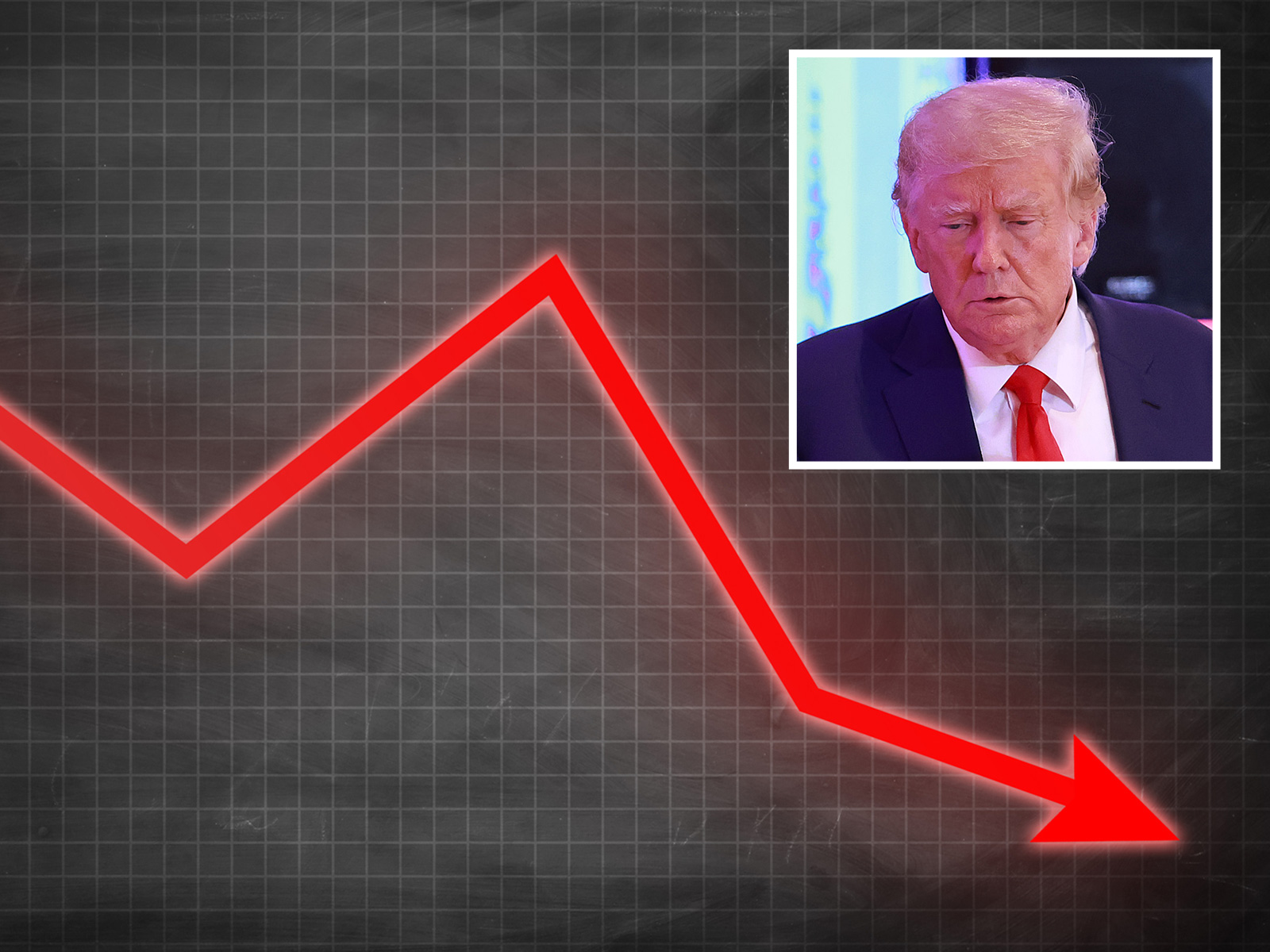 Donald Trump's approval rating has plunged to its lowest point in seven years, just as the former president prepares to make a mysterious "major announcement" that many speculate could concern his pick for a running mate in 2024.
A Quinnipiac University national poll published on Wednesday found that 31 percent of registered voters had a favorable opinion of the former president, while 59 percent had an unfavorable opinion of him. That's the lowest approval rating Trump has reported among registered voters since July 2015.
Most significantly, Trump's approval ratings has dropped among all voters, including both Republicans and independents.
While the percentage of Republican voters who hold a positive opinion of Trump is much higher than the average among registered voters—at 70 percent—this is still the lowest approval rating the former president has reported among Republicans since March 2016, according to the Quinnipiac University poll.
Only 25 percent of independent voters have a positive opinion of the former president, the lowest approval rating among independents since May 2015.
Quinnipiac University Polling Analyst Tim Malloy commented on the findings raising the question of whether Trump's approval ratings drop is "a ripple of doubt or a growing tidal wave of rejection" as the former president seeks to return to the Oval Office in 2024.
"Former President Trump's post-presidential announcement numbers are heading in the wrong direction. You would have to go back at least six years to find less support for him from Republican, independent and American voters as a whole," Malloy said.
Trump's announcement of a third presidential bid last month after the November midterms came after much uncertainty over whether the Republican Party would even get behind having the former president as the GOP candidate at the 2024 presidential election.
The former president has mentioned he'll make a "major announcement" on Thursday. On Wednesday, Trump posted a video on his Truth Social account with a caption reading: "AMERICA NEEDS A SUPERHERO! I will be making a MAJOR ANNOUNCEMENT tomorrow. Thank you!"
It's not clear where and when exactly the announcement will be made, or what it will be about. But social media users have speculated that Trump might announce who his vice president pick for the 2024 presidential campaign will be.
Though earlier in the year there was speculation over Trump possibly picking Florida governor Ron DeSantis as his running mate, many have now expect that DeSantis could announce his own run for president, especially as he surges in 2024 polls.
A recent Wall Street Journal poll showed that DeSantis leads Trump by 52 percent to 38 percent among likely GOP primary voters.
The Quinnipiac poll results were based on a national survey of 1,456 registered voters, from December 8 to December 12. The poll has a 2.6 percent margin of error.
Newsweek has reached out to Trump's office for comment.