Trump Deflects on Tax Release, Redirects Fire at Biden, 'Washington Cartel'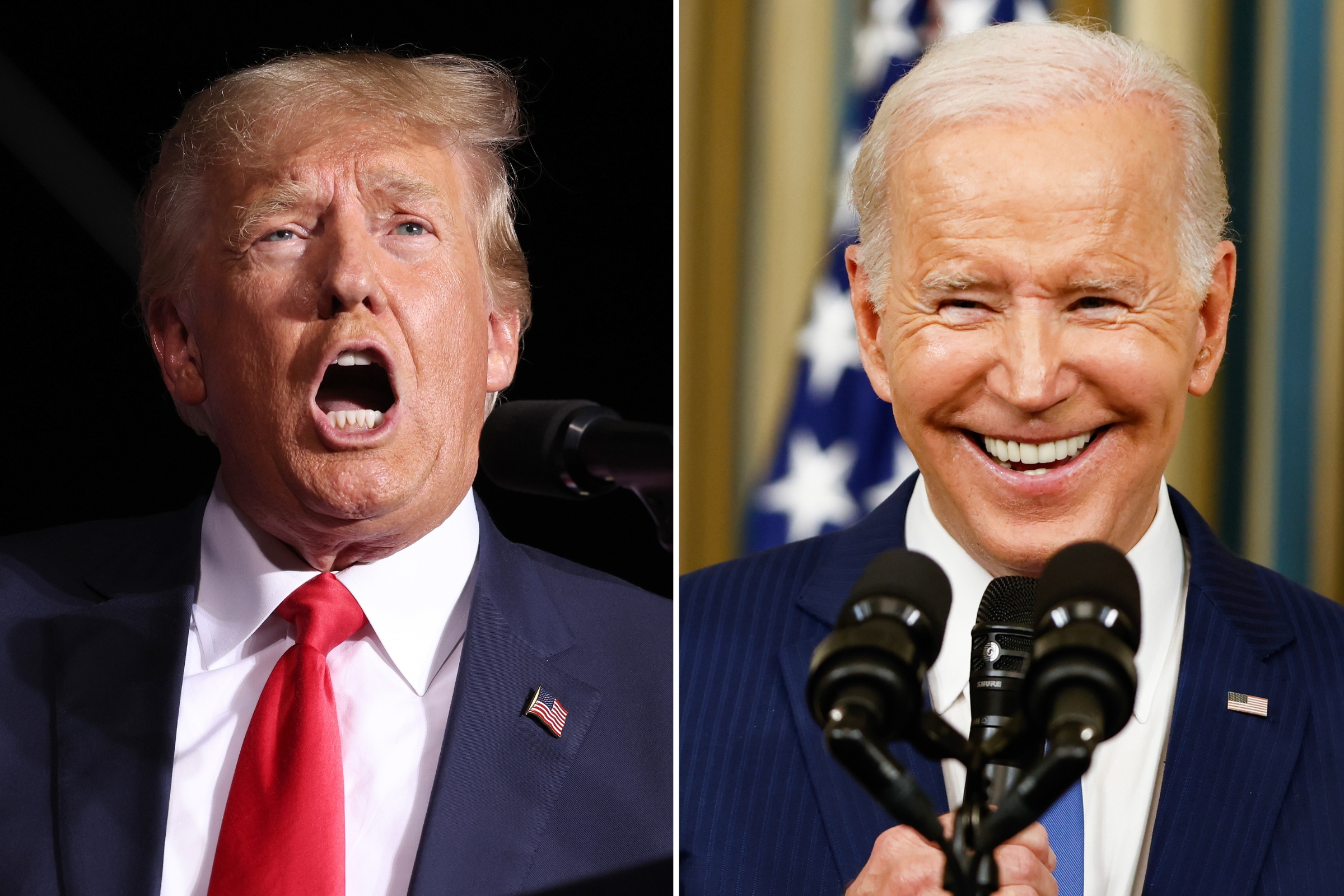 Former President Donald Trump is lashing out at the impending release of his tax records and demanding that the House of Representatives, soon to be controlled by Republicans, release the records of President Joe Biden and his "criminal enterprise."
The former president melted down about the coming release of his previously closely guarded tax records in a video posted to Truth Social on Friday. He said that Democrats and the media were attempting to "deceive the public," while falsely claiming that Congress had "illegally obtained" and leaked the records.
"The radical Democrats and the fake news media have been trying to deceive the public about these simple facts," Trump said. "In an outrageous abuse of power, the radical Democrat Congress illegally obtained and leaked my personal tax returns, which show only that I've had tremendous success. It's been an amazing period of time."
"It's nothing but another deranged political witch hunt," he added. "The new Republican House should immediately obtain the financial records of Joe Biden and his entire criminal enterprise … Biden is a corrupt politician who spent years selling out America all over the world."
Trump went on to urge Congress to investigate the president's son Hunter Biden after Republicans take control of the House and promised that he would "expose the Washington cartel" if elected in 2024.
Although Trump claimed that the release of his tax records was ordered "illegally," the former president actually lost a series of legal challenges attempting to prevent their release.
This week, the House Ways and Means Committee ordered the release of the otherwise private records while issuing a public report, which is allowed under U.S. tax code.
Trump also claimed that "the seizure of these confidential records was completely unconstitutional." The records were legally obtained through court orders. The Supreme Court, which rules on constitutional matters, paved the way for the release of the records to Congress last month.
While the records themselves are expected to be released soon after the redaction of private information, the committee has already released a 29-page summary report that contains some revealing details about the former president's tax history.
Notably, the report reveals that Trump was audited during only one year of the last six years, despite him repeatedly claiming before and during his presidency that he was prevented from releasing the records due to IRS audits.
The former president insisted in Friday's video that his tax returns "contain relatively little information," while arguing that few "would understand" the records because they are "extremely complex."
Similarly, Trump said in 2018 that his taxes should not be released because "people wouldn't understand them." He also falsely claimed that he was unable to release the records due to being under a "continuous" audit.
Newsweek has reached out to the White House for comment.