Trump Shares Confusing Praise of DOJ Brief Rejecting His Immunity Claim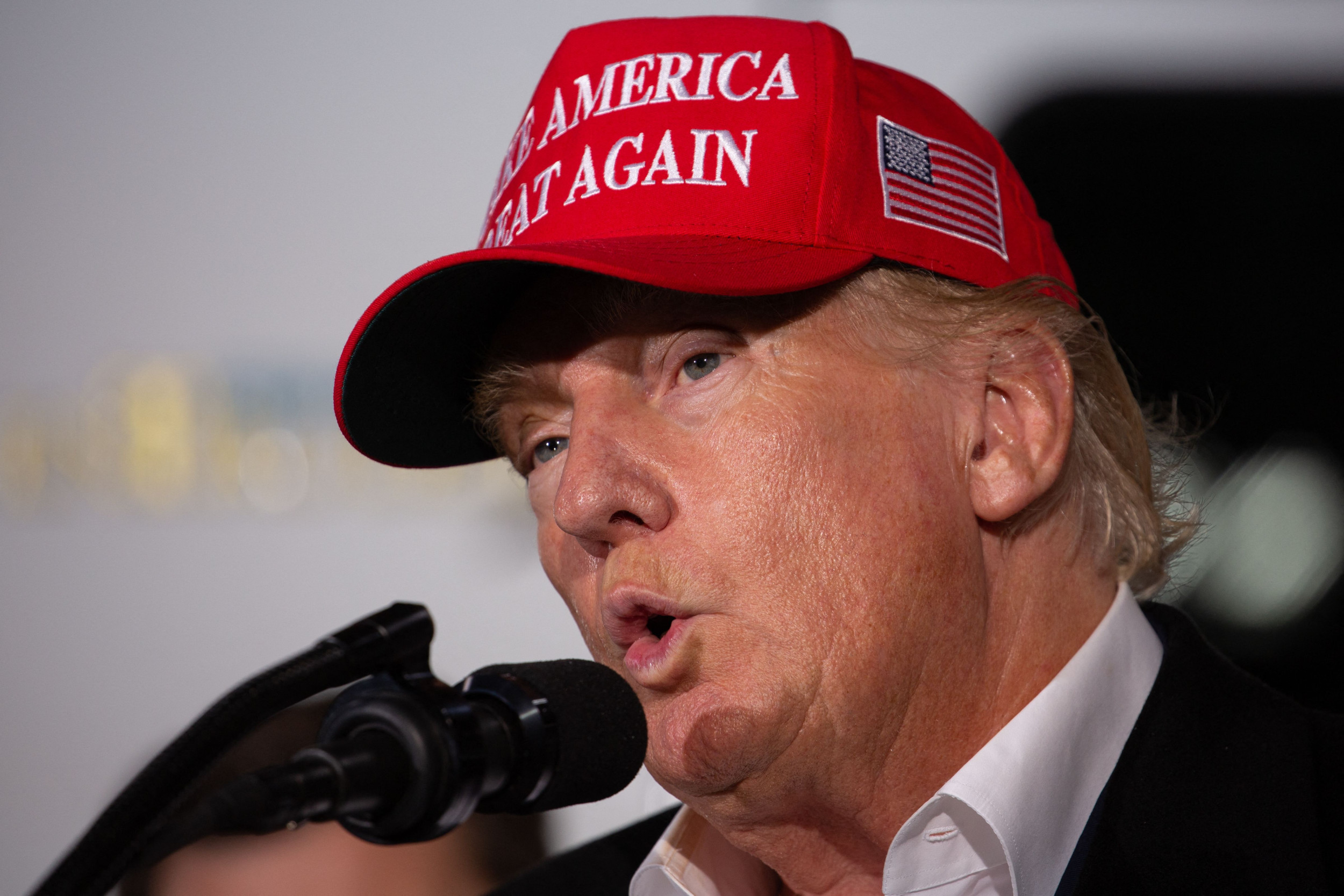 The office of former President Donald Trump has offered confusing praise for a Department of Justice (DOJ) brief that rejected Trump's claims of presidential immunity over his actions on January 6.
Trump shared to Truth Social on Thursday a statement that suggested the DOJ "agreed" with his claim of "absolute immunity" regarding his activities on the day the U.S. Capitol was attacked by his supporters.
The statement, attributed to the former president's "spokesperson," denounced "witch hunts" and suggested that President Joe Biden would be held "personally liable" for multiple wrongdoings if the DOJ did not agree with Trump.
"The Department of Justice has rightfully agreed that presidential immunity is broad and absolute," the statement says. "If it were not, Joe Biden would be personally liable for the disasters in Afghanistan, our Southern Border, record drug use causing massive destruction of families and lives, and many other terrible crises that he has caused."
"Additionally, other Presidents throughout history would be held responsible for catastrophes they potentially may not be responsible for," it continues. "All witch hunts and hoaxes have to end!"
In reality, the DOJ brief, filed Thursday as part of a civil case related to the Capitol attack, argues in favor of rejecting Trump's claim. It maintains that a Supreme Court decision establishing "absolute immunity" for presidents while conducting "official acts" was "not a rule of absolute immunity for the President regardless of the nature of his acts."
"Because actual incitement would be unprotected by absolute immunity even if it came in the context of a speech on matters of public concern, this Court should reject the categorical argument President Trump pressed," the brief states. "No part of a President's official responsibilities includes the incitement of imminent private violence."
As the DOJ brief was part of a civil filing, it represents the Biden administration's views on possible civil liabilities for Trump. It does not apply to Special Counsel Jack Smith's January 6 investigation, which could potentially result in criminal charges for the former president and others.
Regardless of the DOJ stressing narrow scope of its opinion, some legal experts have suggested that the brief may predict a rocky future for Trump in both civil and criminal court.
"The larger significance is in the coming possible criminal cases," attorney and legal analyst Norm Eisen said during a CNN appearance on Thursday. "This is a sign, basically, of DOJ saying staging an attempted coup is outside the outermost legal boundary of … the president's duties."
"So, it's a bad sign for [Trump] if he gets charged," he added.
The statement from Trump's spokesperson also repeated the former president's claim that then-House Speaker Nancy Pelosi had "rejected" the former president's request for National Guard troops to "ensure the peace and safety" of the demonstration on January 6.
However, according to PolitiFact, there is no record of the former president having requested the troops and no evidence that Pelosi rejected the supposed request.
Newsweek has reached out to Trump's office for comment.