Trump's Own Words Used Against Republicans in Congressional Hearing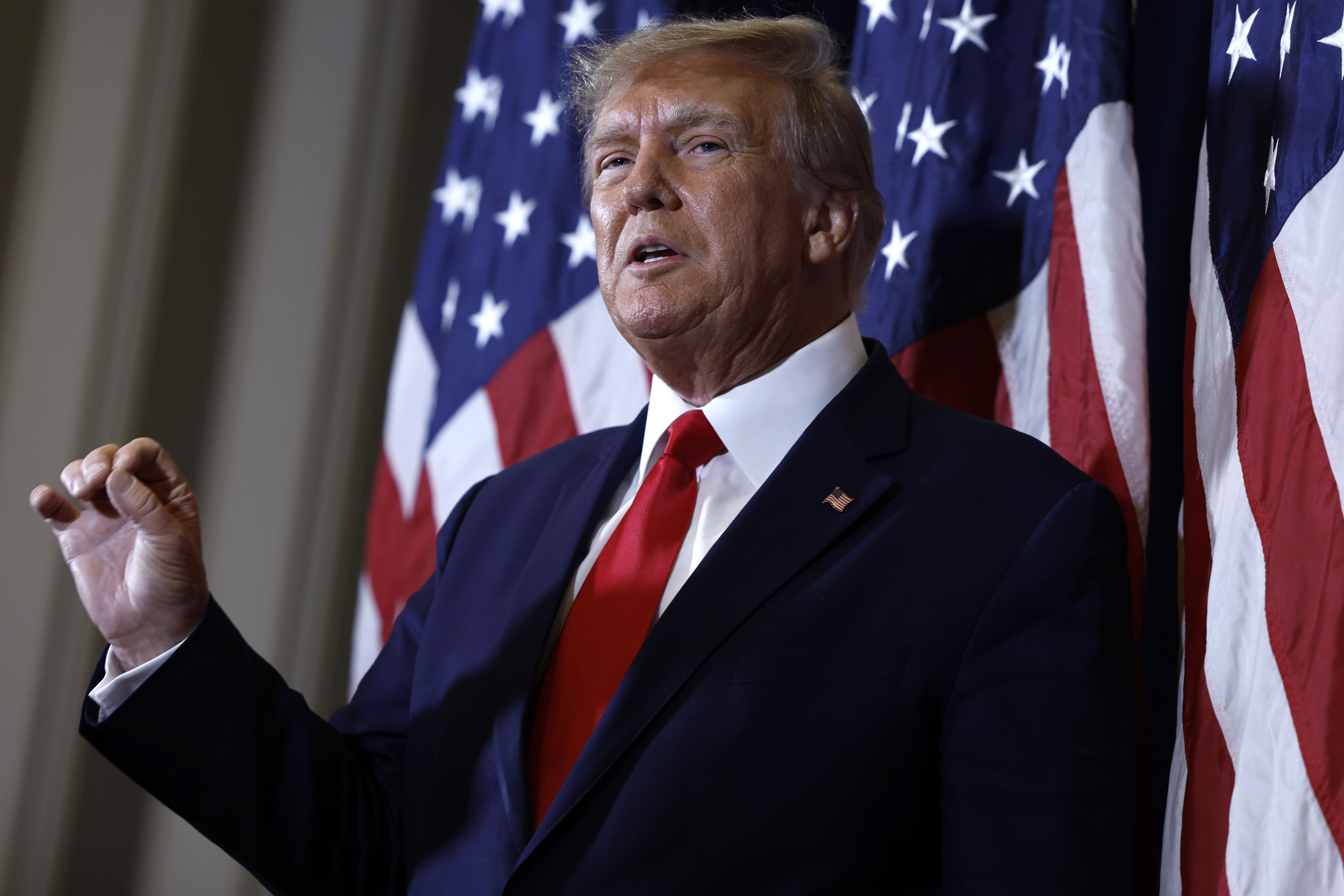 Democratic Representative Jared Moskowitz of Florida on Thursday listed a number of insults that former President Donald Trump made about his staff in the past, arguing that the hiring procedures under the former president were "bad."
The congressman made his remarks during a hearing by the House Committee on Oversight and Accountability in which Kiran Ahuja, director of the U.S. Office of Personnel Management (OPM), was being questioned about the agency's policies related to hiring federal workforce.
Moskowitz was questioning Ahuja on Thursday about the Trump administration's hiring procedures, even though she wasn't the OPM director at that time.
"I am not the only one who thought the hiring procedures from the Trump administration were pretty bad. I mean one of Trump's own allies just said a couple of weeks ago that he loves president Trump but his HR was horrible," the lawmaker said during the hearing. It is unclear who was the ally that he was referring to.
He continued: "..quite frankly, it is [former] president Trump himself that says quite frankly his hiring procedures were quite terrible. John Bolton [former U.S. national security advisor], who worked in the Trump administration, Trump called him a 'wacko and a sick puppy.' Jeff Sessions [former U.S. attorney general], who was hired by Donald Trump, was called 'mentally unqualified.' John Kelly [former White House chief of staff], who was hired by Donald Trump…Trump said he was 'way over his head.' Rex Tillerson [former secretary of state], who was hired by Donald Trump, he was 'dumb as a rock.'"
Ahuja, who was nominated for OPM director by President Joe Biden, worked as the agency's Chief of Staff in 2017 when Trump was president. In this role, which she started in 2015, she worked on policies and programs that reached over 2.1 million federal workers.
The agency manages the federal government's civil service and handles health benefits and retirement, among other issues. It has faced scrutiny in recent years over its performance which often led to the abrupt resignation of former directors. In March 2020, Dale Cabaniss resigned from the position after reported intervention from Trump administration staffers, Politico reported at the time.
The OPM went through periods of uncertainty as the job of agency director was held on an acting or permanent basis by five different people throughout the years Trump was president.
In a report released by the OPM on Thursday in the wake of the hearing, Ahuja briefed the committee about changes in the agency's work.
"Agencies should be hiring candidates based on the skills they possess, rather than where they developed those skills. Degrees, rather than competency-based assessments, can too often become a proxy for skills in the hiring process. That is changing," the report read.
The report continued: "5 Executive Order 13932, issued by [former] President Trump in 2020, directed merit-based federal hiring reforms to expand the use of competency-based assessments to help hire the individuals with the right skills to execute agency missions. This important effort improves competitive hiring and opens the doors to a wider array of skilled candidates."
By citing Trump's past insults hurled at his former federal workers, Moskowitz pointed out during Thursday's hearing that House Republicans want to bring back the hiring procedures that happened when Trump was in the White House, even though HR wasn't the administration's best practice.
"HR wasn't really a strong suit in the Trump administration. Don't listen to me, just listen to Donald Trump. He admits the people he hired were terrible. He hates all of them in fact," he said.
The congressman also wrote on Twitter on Thursday: "House Republicans want to go back to Donald Trump's personnel policy, but even Donald Trump will tell you the people he hired were horrible."
Newsweek reached out to Trump's media office for comment.