U.S. jobless claims rise by most in 5 months, though economy remains strong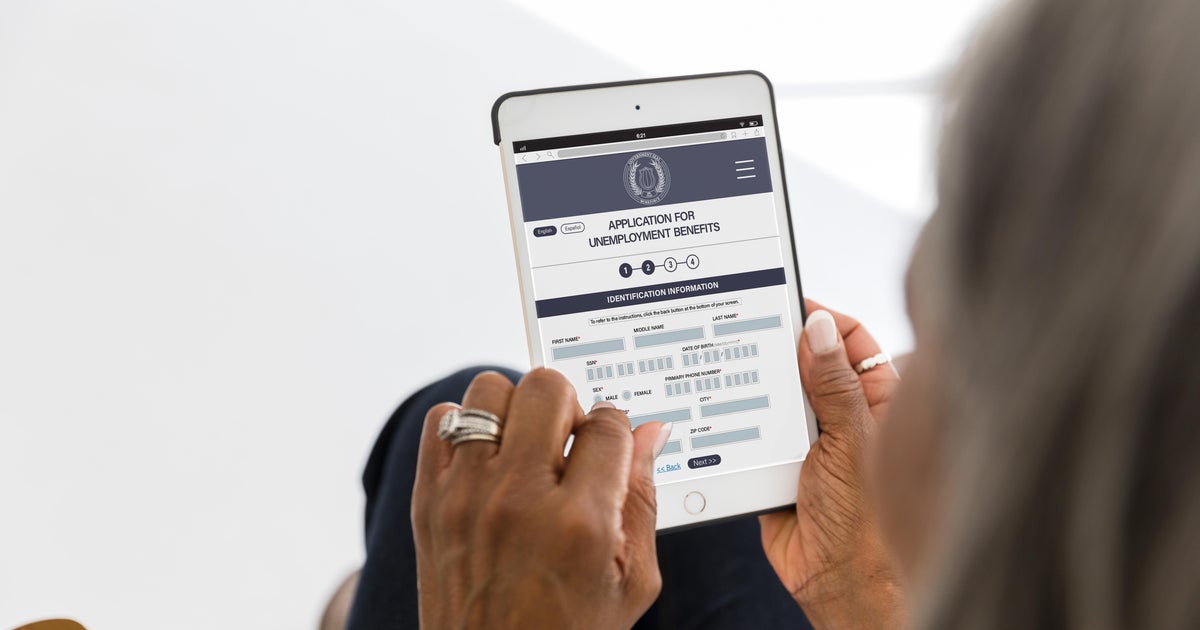 The number of Americans applying for unemployment benefits last week jumped by the most in five months, but layoffs remain historically low as the labor market continues to be largely unaffected by the Federal Reserve's interest rate hikes.
Applications for jobless claims in the U.S. for the week ending March 4 rose by 21,000 to 211,000 from 190,000 the previous week, the Labor Department said Thursday. It's the first time in eight weeks that claims came in above 200,000.
The four-week moving average of claims, which flattens out some of the weekly ups and downs, rose by 4,000 to 197,000, remaining below the 200,000 threshold for the seventh straight week.
Applications for unemployment benefits are considered a proxy for layoffs. 
Early sign of weakness
Layoffs have been mounting in the technology sector, where many companies overhired after a pandemic boom. IBM, Microsoft, Amazon, Salesforce, Facebook parent Meta, Twitter and DoorDash have all announced layoffs in recent months. Still, economists say the U.S. labor market remains strong.
"The jump in jobless claims to 211k last week from 190k is the first sign of weakness in the claims data this year but is still well short of the 300k+ level that would be consistent with a recession," said Michael Pearce, lead U.S. economist at Oxford Economics in a research note.
He added, "It's possible this is an early sign that the spike in announced layoffs is beginning to filter through to some job losses but, as we argued in previous research, not all announced layoffs translate into job cuts, and workers are quickly finding new jobs."
However, the situation is likely to change drastically, economists say, as layoffs continue amid slower hiring.
"One influence on initial UI claims in the coming weeks, however, could be saturation of businesses that have been quickly absorbing laid-off workers," PNC Senior Economist Kurt Rankin said. "With talk of deteriorating economic conditions and the Federal Reserve set on raising rates further through at least mid-2023, businesses may turn more cautious in their hiring practices."
He added, "Any new layoffs in the weeks to come would more directly translate into higher UI claims."
Fed's battle against inflation 
Last month the Fed raised its main lending rate by 25 basis points, the eighth straight rate hike in its year-long battle against stubborn inflation. The central bank's benchmark rate is now in a range of 4.5% to 4.75%, its highest level in 15 years and some analysts are forecasting three or more increases that would push the lower end of that rate to 5.5%.
The Fed's rate increases are meant to cool the economy, labor market and wages, thereby suppressing prices. But so far, none of those things have happened, at least not to the degree that the central bank had hoped.
Inflation remains more than double the Fed's 2% target, and the economy is growing and adding jobs at a healthy clip.
Last month, the government reported that employers added a better-than-expected 517,000 jobs in January and that the unemployment rate dipped to 3.4%, the lowest level since 1969. Analysts expect Friday's jobs report to show the U.S. economy added another 208,000 jobs in February.
Fed policymakers have forecast that the unemployment rate would rise to 4.6% by the end of this year, a sizable increase historically associated with recessions. 
Soft landing
While economists believe the Fed rate hikes will slow the economy enough to cause a recession later this year, policymakers say they are aiming for a soft landing — slowing the economy enough to contain inflation without causing much economic pain. 
One hope is that that employers would cut job openings — and ease upward pressure on wages that can feed inflation — and without actually cutting many jobs, a plausible scenario according to some.
"As the Fed presses ahead with more rate hikes, we expect layoffs to eventually rise significantly. But in contrast to past downturns, the difficulty of finding workers means firms are likely to be reluctant to let go of employees and may respond to weaker demand by first cutting hours or offering smaller wage increases instead," said Pearce at Oxford Economics.
The real estate sector has also been battered by the Fed's interest rate hikes. Higher mortgage rates — currently above 6% — have slowed home sales for 12 straight months. That's almost in lockstep with the Fed's rate hikes that began last March.
About 1.72 million people were receiving jobless aid the week that ended February 25, an increase of 69,000 from the week before.