Ukraine Claims Attack on Key Bridge Outside Putin's Annexed Territory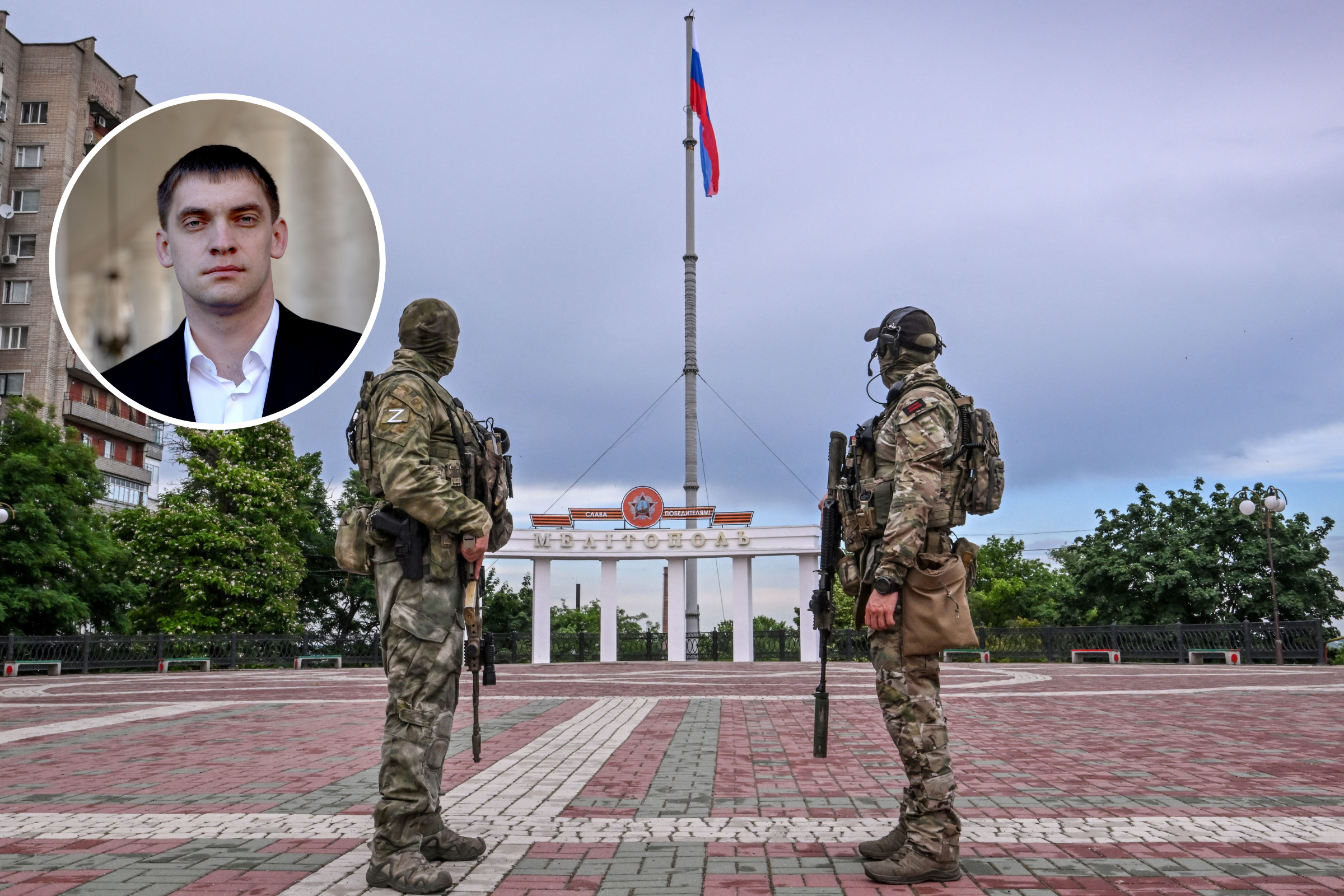 A Ukrainian mayor taunted Russia following a strike against a bridge used by Russian troops to transport military equipment into controversially annexed territory on Monday.
The strike comes more than nine months after Russian President Vladimir Putin launched the Ukraine "special military operation" in February, hoping for a quick victory but was blunted by Kyiv's spirited defense and bolstered by Western aid. Putin's troops have struggled to achieve substantial goals in Ukraine, turning to recent attacks on Ukrainian civilian infrastructure ahead of winter.
Amid these attacks, Ukraine has recently launched salvos against Melitopol, a city in the Zaporizhzhia oblast, which Russia annexed in September following referendums dismissed as sham elections by the West.
The latest strike targeted a bridge used by Russian soldiers to bring military equipment into the region. Many details about the strike, including if anyone was injured or the type of weapon used, remained unknown on Monday.
Melitopol Mayor Ivan Fedorov boasted about the attack in a Telegram post.
"In Melitopol, the bridge that connected the city with the village of Kostyantynivka was 'tired,'" he wrote. "This is one of the strategically important objects after the 'fatigue' of the Crimean bridge. It was through him that the occupiers transported military equipment from the eastern direction."
Fedorov added: "Well, inexpensive rashists, the ZSU [Armed Forces of Ukraine] is already nearby. You will run away without looking back!"
Russian news outlet Ria Novosti reported that the bridge suffered damage in the attack, but ultimately survived. It claimed the blast was triggered by explosives planted in the bridge's abutments, and traffic across the span has been suspended. Newsweek could not independently verify the outlet's statement about the bridge's condition.
Over the weekend, Ukraine also destroyed barracks in Melitopol using High Mobility Artillery Rocket Systems (HIMARS), the missile system that the U.S. has provided Ukraine and attributed to turning the tide of the war in favor of the Ukrainians.
Russian-installed authorities in the region said two people were killed in the attack, while Ukrainian officials estimated the death toll reaching about 200. Newsweek could not independently verify either claim.
Yevgeny Balitsky, Zaporizhzhia's Russian-installed regional governor, said a "recreation center" where civilians were dining was "completely destroyed" in the strike.
Melitopol is a strategically located city that Russians have used as a logistics hub since annexation, Fedorov wrote in a previous Telegram post. He wrote that Russia had delivered S300 missile complexes and other "high-precision weapons" to the city that were used to shell residential areas of Zaporizhzhia.
These attacks on Zaporizhzhia raised eyebrows from the international community, as the city is home to the largest nuclear power plant in Europe.
It is also near Crimea, the region Russia annexed from Ukraine in 2014. In October, a bridge in Crimea was also rocked by an explosion.
Newsweek has reached out to Ukraine and Russia's defense ministries for comment.