Warning Sounded Over Belarus as Putin's 'Consolation Prize'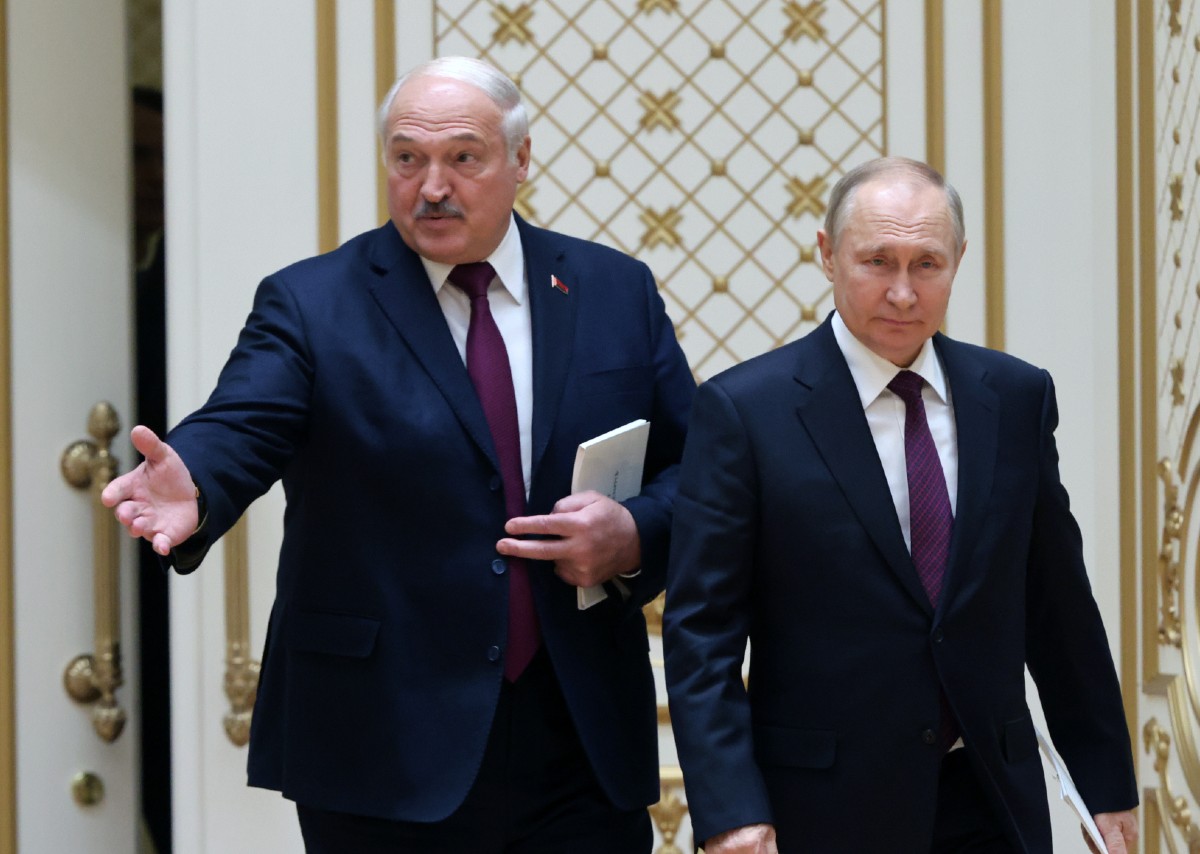 Belarus could become a "consolation prize" for Russian President Vladimir Putin should Moscow withdraw defeated from its war in Ukraine, an exiled Belarusian opposition leader said.
Belarus cannot be "left for later" in the context of the war in Ukraine, according to Sviatlana Tsikhanouskaya, who stood against Belarus' strongman leader Alexander Lukashenko for election in 2020.
Now based in Lithuania, Tsikhanouskaya told Newsweek that should thoughts fail to turn to Minsk quickly enough, Belarus "will become a consolation prize for the loser Putin."
Lukashenko has been in power for almost 30 years, taking up the mantle as Belarus' leader in 1994. A staunch Putin ally, Lukashenko leaned heavily on Russia's support following the 2020 elections that he claimed renewed his leadership but were widely perceived as fraudulent by waves of protesters.
"If it were not for Putin, Lukashenko would not have survived," Tsikhanouskaya said. Lukashenko "will do everything" for Putin, she told Newsweek.
On February 24, 2022, when Russia launched its invasion, troops poured over Belarus' border into northwest Ukraine. Russian troops have also been deployed for months on Belarus' territory, conducting joint drills.
But despite publicly backing Moscow's war effort, Minsk has refrained from entering the conflict.
However, in a press conference on February 16, Lukashenko said he was "ready" to provide territory for Moscow's use once again. He also outlined that he would be "ready to wage war, alongside the Russians" if Belarus came under attack.
"I am ready to fight together with the Russians from the territory of Belarus only in one case: if at least one soldier sets foot in Belarus to kill my people," he said.
Just days earlier, a senior Russian diplomat told Russian state media that "any use of force by the Kyiv regime or a Ukrainian military invasion of either Belarus or Russia would be enough to trigger a collective response."
On Tuesday, Belarus' defense ministry said that "a significant grouping of the Ukrainian army is concentrated in the immediate vicinity" of the two countries' borders.
On the same day, Mykhailo Podolyak, a senior Ukrainian presidential aide, told Reuters that Minsk was increasing its "aggressive and militaristic rhetoric" in the run-up to the first anniversary of the invasion.
On Monday, details of a leaked Kremlin document were made public after they were obtained by a group of European newspapers, including the Kyiv Independent.
The 17-page document, which the outlets reported was from 2021, described the "harmonization" of Belarus' legal system with that of Russia. By 2030, Russia would have "control of the information space" in Belarus, succeeding in establishing a "common approach to the interpretation of history," according to Yahoo News, which was involved in publishing the document.
The idea of a "Union State" between Belarus and Russia dates back decades to the aftermath of the disintegration of the Soviet Union. Yet the "Union State" is supposed to be "built on the principles of the sovereignty and territorial integrity of the states," according to Lukashenko's office.
"The 'Union State' is a threat for the Belarusian people and Belarusian statehood," Tsikhanouskaya previously said. "It is not a union of equals. It is a roadmap for the absorption of Belarus by Russia," she added.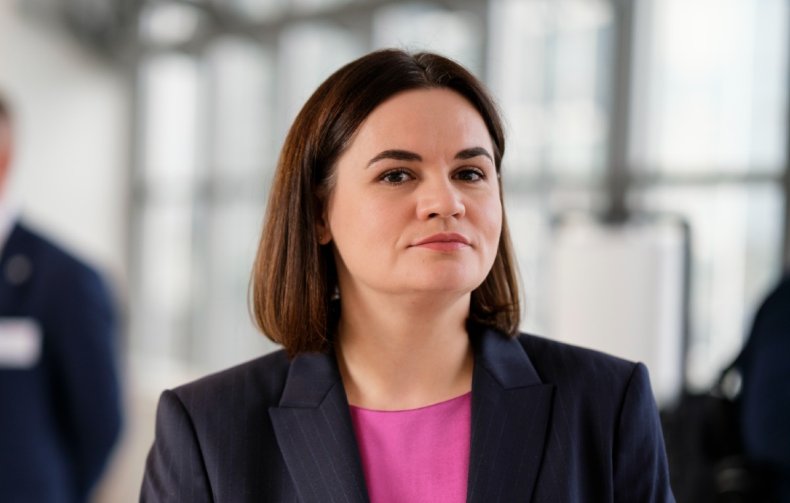 Russia's objectives with Belarus match with how Moscow sees Ukraine, according to Michael Carpenter, the U.S. ambassador to the Organization for Security and Cooperation in Europe.
"Only in Belarus, it relies on coercion rather than war," he said. "Its end goal is still wholesale incorporation."
Yet Kristin Bakke, professor of political science and international relations at University College London, U.K., told Newsweek that the younger generations of Belarus' citizens show preferences for "democratic political systems as in the West" over "Soviet-style" systems older generations opted for.
Based on studies conducted in Belarus just ahead of the 2020 protests breaking out, Bakke said there were "significant generational divides" in perceptions toward Russia and Western nations within Belarus.
She said that the respondents overall showed "an orientation towards Russia," but the "majority" of those age 18 and 40 believed Belarus should "be oriented towards the West." However, the "majority of the over-60s think it should be oriented towards Russia," she added.
On Wednesday, the Washington-based Institute for the Study of War (ISW) think tank said NATO countries "must seriously plan for the likely future reality of a Russian-controlled Belarus."
Regardless of how Moscow's invasion of Ukraine pans out, Putin will "very likely secure significant gains in restoring Russian suzerainty over Belarus," the ISW said. Such "likely permanent gains" present Western countries with a dilemma about "how to deal with the potential future security landscape on NATO's eastern flank," the think tank added.
"Without a free and democratic Belarus, it is impossible to build an effective security system in Europe. The war will not be over until Belarus is free," Tsikhanouskaya told Newsweek.
Ukrainian President Volodymyr Zelensky has linked Ukraine's security to Europe's collective security, calling Russia the "most anti-European state of the modern world."